In this edition of the Culture File Debate, the talk is of what dance means in this (prospectively) post-pandemic moment, about what dance's "physical intelligence" offers in new understandings in politics, relationships, identities - and what it offers in feeling out and shaping our lives. Watch above...
"We Will Dance Again" was a phrase/hashtag that emerged in the heart of the pandemic as a slogan -- or perhaps even an incantation - expressing the hope of getting back parts of our collective humanity that had been suddenly snatched away.
Strictly speaking, the slogan vowed that nightclubs (notably Mother in Dublin) would open again. But variations on the four little words gathered 'likes' around the world because they resonated with a population cut off from everything that dance resiliently offers us. But how much do we understand about what dance does with humans? About how choreographers use its power? About what its real possibilities are?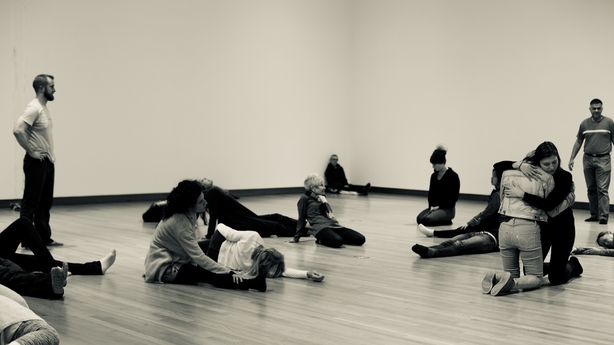 Joining in the discussion with Luke Clancy are Professor of the Practice of Dance at Duke University, Michael Klien, dance artist specialising in conflict studies, Dana Caspersen, and Irish-based dancer and choreographer, Bernie Divilly.
Listen to more from Culture File here.