Now that restrictions are beginning to lift - for now, at least - and the country is reawakening from its enforced slumber, it means that arts-based institutions around Ireland are also cracking open their doors once more.
If you've been starved of art over the last few months, you'll be happy to hear that a number of galleries have some stellar exhibitions either currently running or planned for the summer months.
Here are five worth checking out (or planning a road trip around, if you must):
NATIONAL GALLERY OF IRELAND | Shaw and the Gallery: A Priceless Education (Until September 26th 2021)
Did you know that one of our most renowned literary figures was an arts philanthropist, too? George Bernard Shaw left one-third of his posthumous royalties to the National Gallery after his death in 1950 at the age of 94. Shaw, who was born at nearby Synge Street, spent much of his childhood in Dublin exploring the gallery, describing it as the "cherished asylum of my boyhood" and at one point declaring it responsible for "much of the only real education I ever got as a boy in Eire". This exhibition, which opened last year to mark his 50th anniversary and was curated by the gallery's Archivist Leah Benson, is well worth catching before September as it documents both Shaw's life and his enduring relationship with the National Gallery over the years – from letters to postcards, sculptures and photographs. (Until September 26th, 2021)
THE MODEL, SLIGO | Jack B. Yeats 150th Anniversary Celebration
Where better to view the work of one of our most celebrated artists than in his hometown? 2021 marks 150 years since Jack Butler Yeats was born, and The Model is marking it by hosting a very special celebration of his work. 'Salt Water Ballads' showcases a suite of 21 newly-conserved sea-themed watercolours by Yeats for the first time, after they were donated by a private benefactor in 2018. New original maritime artwork will be on display alongside other sea-themed work which tells the story of Theodore the Pirate – a character that features in several of the artist's work and stories. (Until May 2022 - another Yeats exhibition titled Assembled Memories focuses on his work in oils, and also runs at the gallery until September 12th)
MoLI | Purple Squirrel: The Stories of Chris Haughton
The Museum of Literature Ireland is always a joy to visit, not least because of its hugely engaging and innovative exhibition programme. One of the current picks of the bunch is this celebration of Irish children's author Chris Haughton – the writer of books like A Bit Lost and Don't Worry, Little Crab and a name you may be familiar with if you have small people in your life. Curator Sarah Webb described this interactive exhibition – which encourages kids and grown-up to 'walk through' the story of 'A Bit Lost' – as 'colourful, vibrant and joyful'. Sounds like just the ticket after the year we've had.
We need your consent to load this Instagram contentWe use Instagram to manage extra content that can set cookies on your device and collect data about your activity. Please review their details and accept them to load the content.Manage Preferences
THE GLUCKSMAN, CORK | Home: Being and Belonging in Contemporary Ireland
If contemporary Irish art is your thing, you'll probably want to check this exhibition out. In fact, you may have already visited previous similar exhibitions at The Glucksman, as Home: Being and Belonging in Contemporary Ireland is the concluding chapter in a trilogy at the gallery. Previous exhibitions looked to the past and the future, where as this one enlists 16 artists – from Sara Baume to Doireann Ní Ghrioghair and Bryan Duggan – to imagine their concept of Ireland in the present day. Sounds fascinating. (Until October 31st 2021)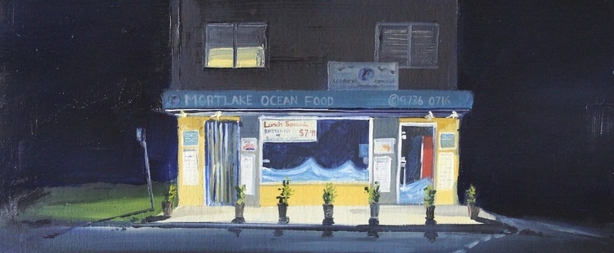 GALLERY OF PHOTOGRAPHY | Parr's Ireland: 40 Years of Photography
This exhibition by acclaimed photographer Martin Parr is one you won't want to miss if you are in any way fascinated by the changing face of Ireland over the last four decades. Parr's documentation of the seemingly mundane aspects of Ireland and Irish culture (he lived in the West of Ireland for a spell in the early 1980s and has returned intermittently ever since) lays out the social and economic changes that our country has gone through, and is exhibited in extensive detail for the first time with this collection. This promises to be simultaneously amusing and thought-provoking for anyone with an interest in Irish social history. (From June 26th – September 5th 2021)
We need your consent to load this YouTube contentWe use YouTube to manage extra content that can set cookies on your device and collect data about your activity. Please review their details and accept them to load the content.Manage Preferences