Gemma Tipton, producer/director of Festival in a Van, introduces their latest inspired initiative, Words Move, produced in association with Poetry Ireland, which presents a series of unique gigs in ten counties across the country from July 13 - Oct 10 forthcoming...
There was a moment in April 2020 when, as cancellation layered upon cancellation and the world closed in around us, I began to wonder: how do we keep the good things going? When times get tough, art matters. Whether it's the power of music, or of a good laugh from a comic, the pleasures of poetry or the magic of theatre: art gives us the chance to step outside ourselves, and also to find new things from within.
But art doesn't have to be enormous.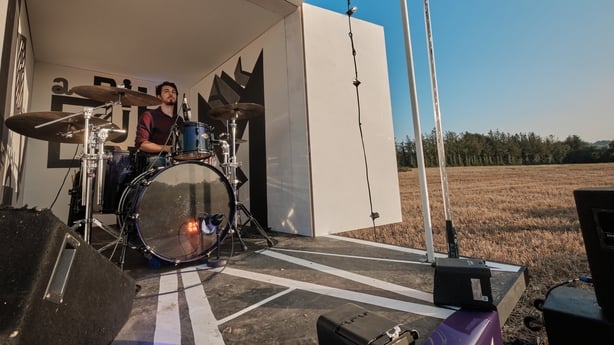 What I believed we needed was something small, something safe, something that could arrive outside your house, something that you could watch from your windows, your doorstep, or the balcony of your apartment. What, I wondered, if you could get a festival into a van? After that, I waited for someone else to think of it, so that I could go to it. But that didn't happen.
And so we bought a van.
Creative Ireland were brilliant, and so were the amazing tech team who built a set that folds into the back of the van, and then folds right out again. There's sound, lights, and a stage. By September we were having a trial run with Finn Furey and his band, in a stubble field in County Carlow. There was a safe six of us watching, and a very excitable dog.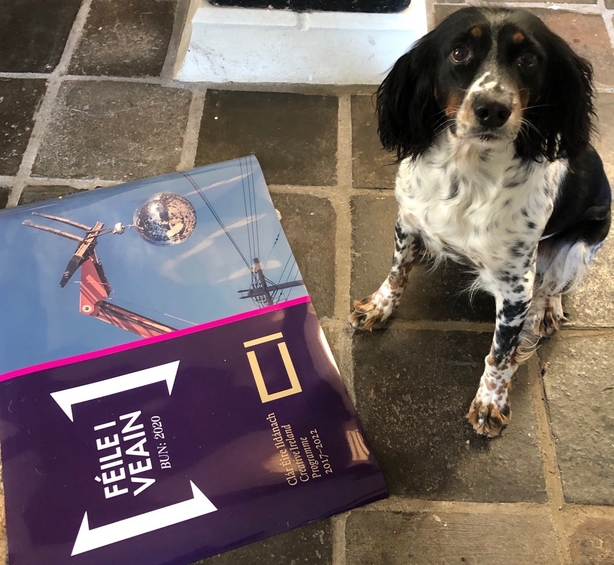 Moments of joy can come from the smallest things.
Since then we have been touring Ireland, playing to more than 3,000 people, with 60 artists (and counting) from Cavan to Kerry, Dublin to Limerick, Galway, Monaghan and more. We staged Shakespeare for the Leaving Cert, and entranced smaller kids with myths from Candlelit Tales.
As lockdown progressed up and down its levels, we discovered other things. Just as art can bring you to fresh places, a mobile arts venue can bring art to places that are often forgotten. We went to care homes, direct provision centres, special needs schools, sheltered housing complexes and remoter rural spots. We started talking with the lads in Men's Sheds, and everything we did opened up more ideas.
Moments of joy can come from the smallest things.
People asked us: what will you do when Covid ends?
Our first answer? We'll be really delighted. But our second thought was: why, we'll keep going, of course!
Another thing the country has collectively rediscovered in the past sixteen months is the power of poetry. Seamus Heaney's line about wintering it out in order to summer anywhere appeared on posters, signs and even graffiti around the country. It still brings a lump to my throat.
And so here we come to Words Move.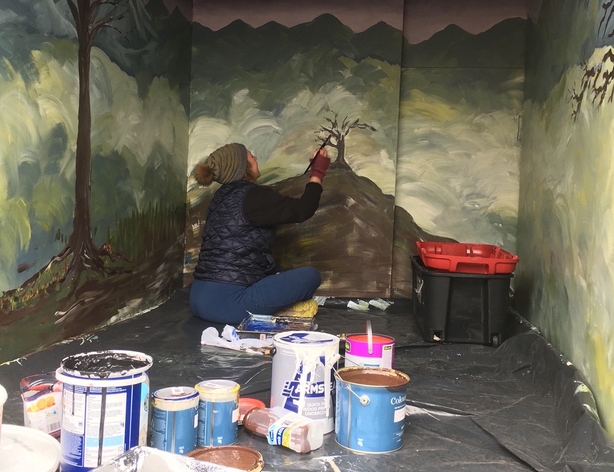 We started talking with Poetry Ireland, who are amazing. If you ever need a poem in your life, you'll find one at www.poetryireland.ie. Together, we came up with another idea… This summer, with thanks to the Arts Council, we're on the road to ten counties, pairing ten poets with ten singer-songwriters for a tour that will take in care homes, community centres and some public performances, all celebrating the astonishing power of words when they're dreamed up with meaning and put in just the right order.
We're joined by Finn Furey again, as well as Landless, David Hope, Farah Elle, Maria Kelly and Cathal Flaherty. Poets stepping up to the Van include Beau Williams, Victoria Kennefick, Samuel Yakura, Jane Clark, Mark Roper and more. We're also commissioning poems to mark the moment. Stoney Road Press are printing them up and we'll be presenting them all beautifully framed to the care homes we visit.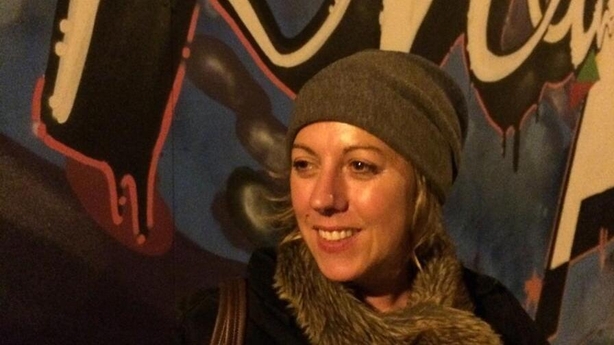 So what else did we learn in lockdown? We discovered that each community includes some extraordinary people. That may be a school teacher struggling to bring something special to children who've had their lives utterly disrupted, a Local Authority Librarian moving heaven and earth to make great things happen, or volunteers everywhere working out how they too can help to keep us safe, while also remembering the smaller yet exceptional kindnesses that matter most. We learned that artists are amazingly adaptable, that rain doesn't stop play and that yes – you can get a festival into a van.
Festival in a Van's Words Move tour with Poetry Ireland runs from July 13 – October 10. Find out more here.