Ireland's Edge, the multidisciplinary series brought to you by the creative minds behind Other Voices, will air The Known World on Tuesday 22nd June from the National Gallery of Ireland in Dublin - watch live above from 7pm.
Speakers Include: Professor Aoife McLysaght, Roisin Kiberd, Prof Diarmuid Ferriter, Dr David Kenny and Asst. Prof Orla Hegarty with musical performances by Rachael Lavelle and Fay'd.
Co-founder of Ireland's Edge, Nuala O'Connor says: `This live event will frame a discussion around how we know what we know, how we are informed and by whom, and how we make judgements based on what we know or believe we know'.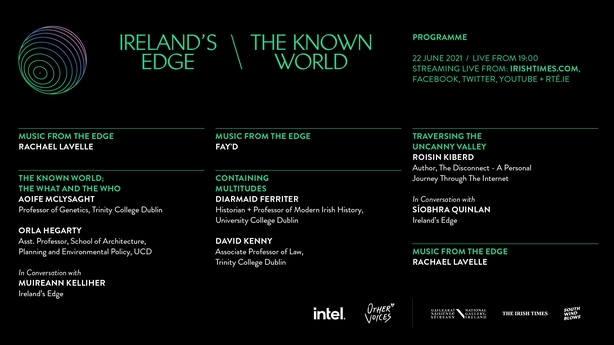 She adds: 'Growing levels of distrust of science and of government present profound challenges to public health programmes and policy makers. How do non-experts process the tidal wave of sometimes conflicting information in order to make crucial life decisions?'
Find out more about Ireland's Edge here.