This week's Rolling Wave podcast features another edition of the programme's Inspirations series - listen above.
In this occasional series musicians select an artist or an album which has influenced them and this week's featured artist is Donegal fiddle player James Byrne, selected by fiddle player and folklorist Rónán Galvin.
James Byrne was born in 1946 and he died suddenly and unexpectedly of a heart attack in 2008 when he was just 62. He is regarded as one of the most important Donegal fiddle players of the 20th century – a conduit between the styles and the music of the older fiddle players and today's generation.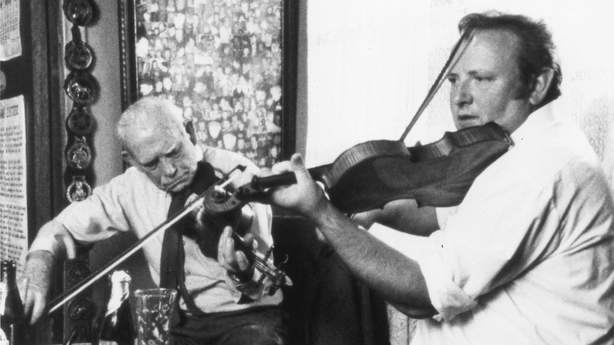 Rónán Galvin is also a fiddle player – born and raised in Dublin but with Donegal-born parents who always retained very strong connections to the county. Rónán himself now lives in Co. Donegal with his family.
He began learning fiddle from James Byrne as a teenager, and from that their friendship developed - in this interview he chooses some of James's music and talks about the man himself as well of course as his brilliant fiddle playing.
Listen and follow The Rolling Wave podcast here on RTÉ.ie, and via Apple Podcasts, Spotify or wherever you get your podcasts.