Picture yourself with a blank sheet in front of you, and a pen in your hand. What's going through your mind? Excitement, freedom, unlimited opportunities? Or a vague sense of terror?
For many, it is the latter, especially if creative writing is something you haven't done since you zipped up the school pencil case for the last time. And yet, for members of the Dunshaughlin Choral Society, the act of writing has brought comfort, and a chance to pause and reflect at a difficult time.
The members feature in a recent episode of the Grey Heron Media radio series Golden Opportunities for RTÉ Lyric FM (as part of Evelyn Grant's Weekend Drive) - listen above.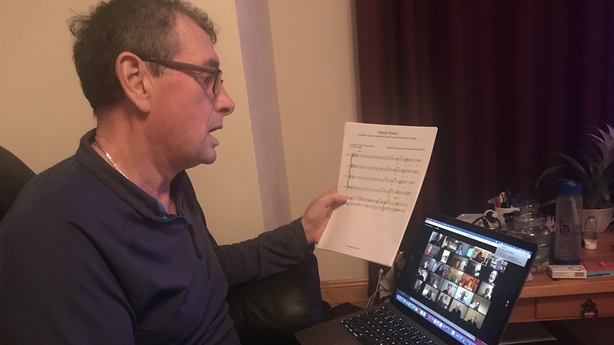 Struck by the limited ways in which grief can be expressed during the COVID-19 pandemic, Róisín Freeney started the Absent Voices song-writing project- a collaborative venture where all the members of the choral society were invited to put pen to paper, reflecting on their experiences of grief, especially during the pandemic. Their thoughts, words, poetry and prose became the inspiration for a song which was rehearsed on Zoom and recorded remotely on mobile phones.
The creation of the song was made possible through an Irish Hospice Foundation Seed Grant, which in partnership with the Creative Ireland Programme inspires and supports creative responses to the themes of loss and bereavement during the Covid-19 pandemic.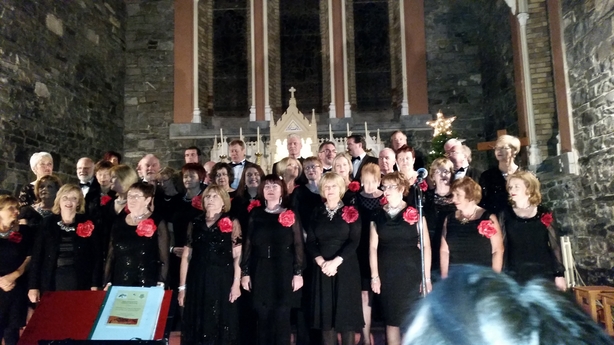 At a time when funerals are limited in numbers, and singing together is not advised, the song has prompted members of the choir to sit down and express their thoughts, frustrations and hopes on paper. They were encouraged to write, even if this was something they had never done before. There were no rules. It was not a competition. Many of the submissions received were very personal, some even came with a note: 'please delete this after reading!'. Often the words that came out were something of a surprise to the authors, as was the sense of release which was felt after putting pen to paper.
Listen to more from Golden Opportunities here.