Do you ever look at a piece of art and think 'I could have done that!', secretly wondering what all the fuss is about? Art is subjective. Your view of it is influenced by your life experiences, and your personal preferences for colour and subject.
And yet there's a real freedom when you realise that actually, you don't have to like an artwork, no matter how famous or expensive it is. You can dislike it or even hate it. The discovery is in the reflection on why you love it or loath it, and how that makes you feel. If you do this with others, it's intriguing- what you may detest, another person may adore.
That's what members of Studio 10 at the Irish Museum of Modern Art have discovered, coming together weekly to look deeply into a different artwork, describing what they see, deciding if they think it's any good or not.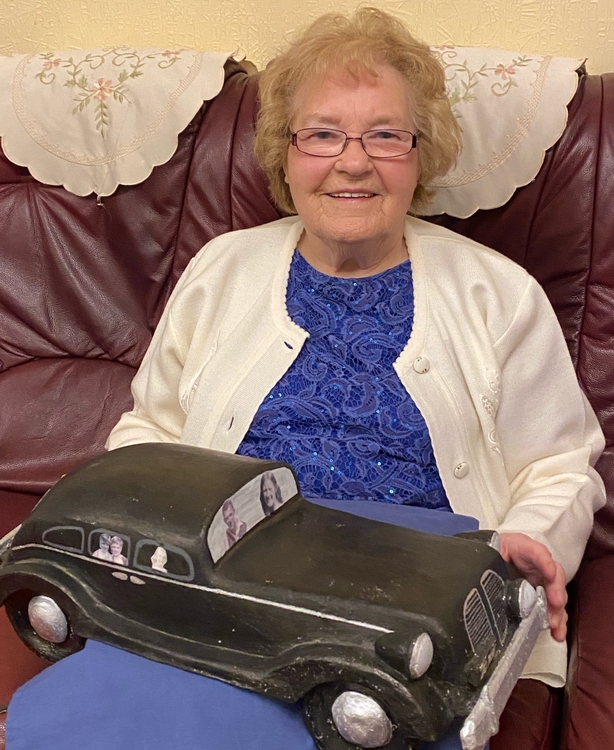 The Studio 10 members feature in episode 2 of Grey Heron Media's Golden Opportunities for RTÉ lyric FM (as part of Evelyn Grant's Weekend Drive). The members love art deeply. As Brian McCoy puts it 'People have come into the gallery and walked out again…and I'd still be looking at the painting!'. For Brian, finding others who will look at the painting with him is a big deal. It is friendship and camaraderie, and something to talk about, even these days, when the group are meeting weekly online.
Studio 10 is not just about looking at art, but making art, often inspired by the exhibits in the museum. For Jean Brady though, her artworks are more often inspired by special moments from her life, like the time her mother learned to drive the family car out on Dollymount beach. It was an elegant Dodge car, the source of many childhood days out, and Jean wanted to preserve these memories. She set about sculpting a huge 3D model of the car, complete with passengers- photos of herself, her Mum and Dad and her brothers, all grinning broadly from the car windows. It's an artwork, but it's also part of Jean's story. It opens up conversations and gives her a unique way to bring her memories to life for her grandchildren.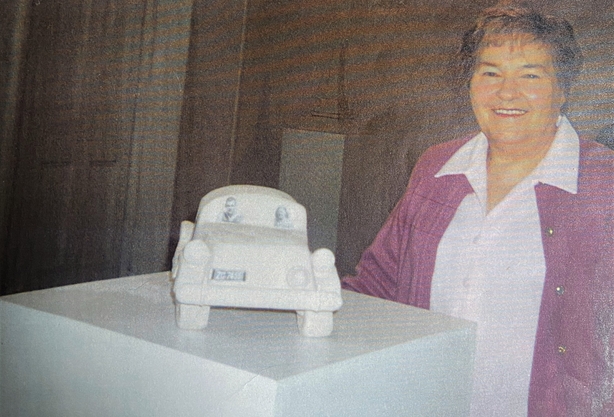 Looked at in this way, the art we make or the art we view is personal to us and influenced by our own unique viewpoint on life. If you too would like to look deeply into art, considering what you bring to it through your experiences, there are a lot of ways you can do this, even from the comfort of home. The Irish Museum of Modern Art (IMMA) website allows you to explore current and past exhibitions, and there is a collection of talks to view online. Their Slow Looking Art series of videos supported by Creative Ireland are particularly engaging. And as the country reopens consider making a trip to the spacious galleries themselves in Kilmainham. For further creativity, The Creative Ireland website has a wide variety of projects that are supporting creativity for older people.