Paul Herriott presents from the stage of the National Concert Hall, where the musicians of the RTÉ National Symphony Orchestra are joined by pianist Finghin Collins, directing from the piano - watch above, and download your digital programme here.
Originally composed 'for the harpsichord or fort e-piano', Haydn's last keyboard concerto, the Eleventh in D, became the most popular of his 40 concertos during his lifetime. And no wonder, with its sparkling keyboard writing and poetic sense of well-being capped by an animated finale infused with dazzling Gypsy vitality and colour.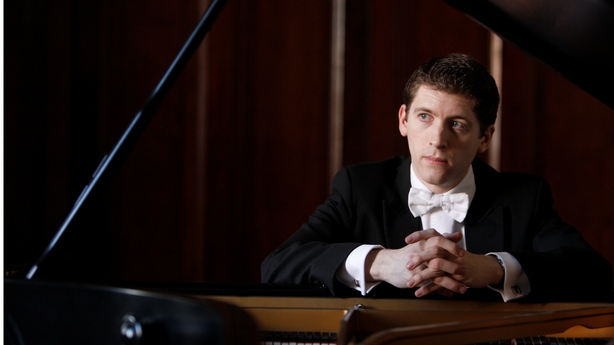 Mozart's appropriately titled Jeunehomme Piano Concerto – his Ninth – was composed on the cusp of the prodigy turning 21 and is regarded as his first truly mature masterpiece. From the start, the piano carries itself with all the confident brio, mischievous wit and capacity to surprise that seems to be the very personification of Mozart himself. Despite its modest forces it boasts a bracing sense of scale and spaciousness with an aching aria-like middle movement of becoming pathos and dark-hued beauty.
Programme:
Haydn - Piano Concerto no. 11 in D Hob. XVIII/11
Mozart - Piano Concerto No. 9 in E-flat major 'Jeunehomme'
The RTÉ National Symphony Orchestra with Finghin Collins (piano/director) and Paul Herriott (presenter)