Via Sunday Miscellany on RTÉ Radio 1: A beloved Hungarian mother gets a taste of Ireland - listen to Mother Comes to Visit above...
My mother was 70 and couldn't be happier. We were boarding an Aer Lingus flight from Budapest to Dublin. At the door of the aircraft, I held up our boarding passes to a member of the cabin crew, an Irish lady of impeccable style and demeanour.
'My mother is coming to visit me in Ireland for the first time. She's never flown before.' - I ventured.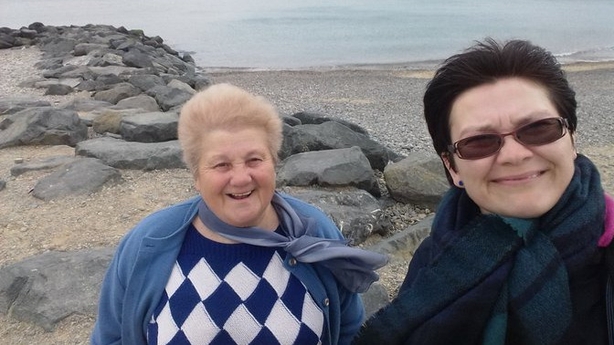 Immediately, the flight attendant's smile broadened. She warmly greeted us, which I translated. My mum was beaming. We hadn't taken off yet, but she was uplifted already.
At cruising height, the same crew member regularly checked on how my mother's maiden flight was going. On one such visit, she discreetly slipped us two tiny bottles of Jameson saying:
"This is a special occasion to celebrate!'
Sunday Miscellany, RTÉ Radio 1, Sunday mornings at 9.10 am - listen back here.