In April 1983, The Chieftains were guests at an official banquet held in their honour at Peace Gate restaurant in Beijing. After a pleasant dinner and a series of formal speeches, all the Chinese guests in attendance suddenly stood up and left the room.
As Paddy Moloney explains in The Chieftains: An Authorised Biography: "We thought we had done something wrong." But what had really taken place was an extreme form of etiquette. When the Chinese Minister for Culture had left, everyone else followed.
This was just one of the formalities the band had to contend with during their two-week tour. But this was a small price to pay for the opportunity to be one of the first Western bands to perform in China - and for exposure to an audience of 700 million people.
Here's how the band came to be so far outside their comfort zone...
A Sense of Ireland
By the 1980s, The Chieftains were already 20 years into a colourful career. They had performed for the Pope, received several Grammy nominations and contributed to an Oscar-winning soundtrack.
At the time, they were considered cultural ambassadors for Ireland. They were well-known in the US, the UK and other countries where the Irish diaspora had settled. But they were virtually unknown in China.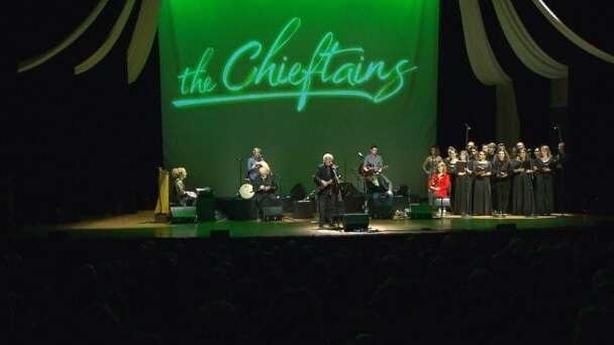 After the death of Chairman Mao Zedong in 1976, communist China was just beginning to open up to the world. So foreign groups required an invitation from the Chinese Government to visit.
Ireland had only just started to establish diplomatic relations with China, so it was actually the band itself that earned an invite to the Chinese Republic.
During the six-week, A Sense of Ireland festival, which took place in London in February 1980, the Chinese Ambassador to England booked a box at one of The Chieftains' concerts in the Royal Albert Hall. The diplomats in attendance enjoyed the Irish music they heard so much that they invited the band to China.
Getting the gig
The band's founder Paddy Moloney was eager to take up the invitation. During an interview with RTÉ's Morning Ireland, he explained: "I always had a longing to visit China. 25-30 years ago a friend of mine had a Chinese girlfriend who used to sing Chinese songs and I used to play them on the tin whistle. Apart from that, I got to love Chinese food."
He wanted The Chieftains to become the first Western group to play on the Great Wall of China. He saw it as a big opportunity to reach a new audience and attract mountains of publicity. But, despite receiving an invite, he had to chase after this ambitious plan.
At first, difficulties came from the fact that there was no Chinese embassy in Dublin. However, later that year, Gong Pushen became the first Chinese ambassador to Ireland. But then when Moloney followed up on the invitation, he found that he wasn't taken seriously.
So in 1982, he stepped up his game. As he told biographer John Glatt, he invited the Tianjin Ensemble of Chinese musicians and dancers to perform with The Chieftains at the National Concert Hall in Dublin. Playing host, he organised every aspect of the group's trip - he even invited them to his home.
Afterwards, Moloney set out conditions for a tour of China. He wanted to film and record the trip - and bring a long list of guests along too. Shortly afterwards, he began working with the embassy to arrange everything.
Two weeks in China
When The Chieftains landed in Beijing with their families in 1983, they were greeted by two interpreters, along with officials wearing Maoist uniforms.
It was like no tour the group had been on before. They were constantly monitored, while staying in government hotels and attending official banquets every night.
Concerts in Beijing, Suzhou and Shanghai were attended by government officials, who seemed unmoved by the changing rhythms of the band's instruments and awarded them with polite applause. Their guides did their best to keep them to a strict schedule too.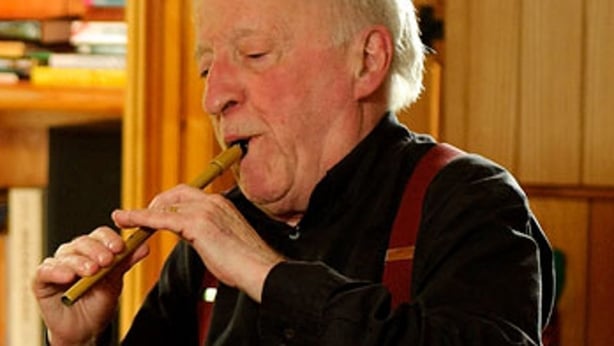 At every turn, they were faced with formality and diplomatic relations were strained at various points during the tour. Last year, the band's fiddler Sean Keane revealed on RTÉ's The Chieftains Nationwide Special in 2020 that the police were even called at one point. The locals simply weren't accustomed to hosting people who like to have a few tipples.
On the second day of their tour, The Chieftains travelled to the town of Badaling. Here, they performed on one of the sunlit turrets of the Great Wall of China - becoming the first Western band ever to do so.
Visitors to the wall had no idea who they were, but this didn't stop them from crowding around. After just ten minutes, the performance came to an abrupt end as the crush among the crowd started to become dangerous.
Despite the local weather taking a toll on Paddy Moloney's bloated uilleann pipes, the band's other performances went much better.
They had planned to perform on stage with local musicians - blending traditional Chinese and Irish music. Although Paddy Moloney had sent songs in advance of the band's arrival, he wasn't sure how well the two sounds would mix. As he told Pioneer Press at the time: "The Chinese have more than 200 traditional instruments, and any combination might be waiting for us."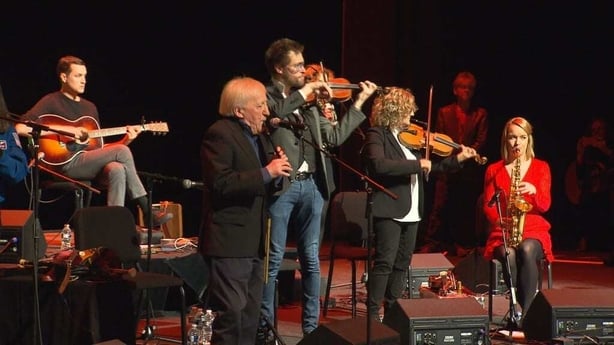 Despite the language barrier, the musicians found it easy to collaborate because they all used the same style of notation. As it turned out, their instruments worked well together too. The Chieftains performed past hits like An Gaoth Aneas, as well as new tunes like Full of Joy - which was inspired by traditional Chinese Spring Festival music.
Before the trip was over, the band managed to get their guides to loosen up too. Paddy Moloney told NPR afterwards about a boat ride down the Yangtze river which turned into a trad session with the help of some Chinese liquor.
"They were very suspicious at the beginning," he said. "They weren't quite sure what to make of us, you know, but the Maotai was taking effect... That's how we got them all dancing." More specifically, they were Irish dancing the Walls of Limerick.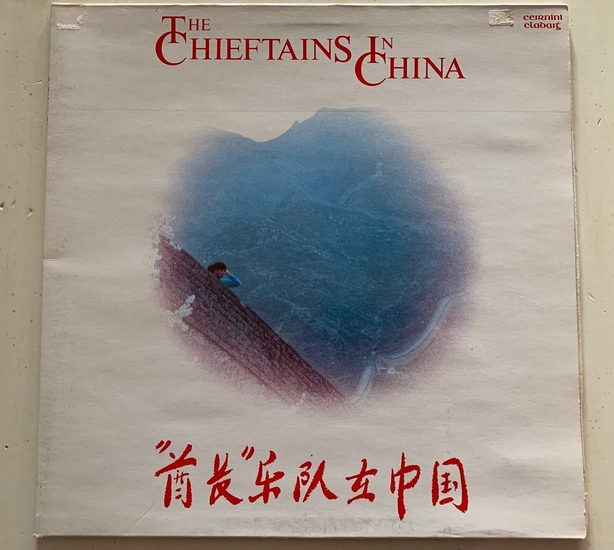 The legacy left behind
The Chieftains' tour ended on a high note with a performance in Shanghai, which was broadcast to around 700 million people across China.
For many, it was the first time they had heard Irish music and it would have impacted their view of Ireland - who was just beginning to build relations with China.
As for The Chieftains, they brought home lots of Chinese instruments and did a series of concerts infused with the music they had learned during their tour. Two years later, the band also released an album with ten tracks that were recorded while in China and Hong Kong.
Inspired by their trip, The Chieftains went on to collaborate with musicians from Brittany in France and Galicia in Spain for later albums.
Want to find out more about Irish music's influence around the world? Check out the Music and Dance gallery in EPIC Museum's virtual tour.