David Bolger is Artistic Director of CoisCéim Dance Theatre and a member of Aosdána. He will be speaking this month at Surviving or Thriving? a new online series supporting wellbeing in the arts sector, which takes place from 15 March – 01 April - find out more here.
We need your consent to load this Vimeo contentWe use Vimeo to manage extra content that can set cookies on your device and collect data about your activity. Please review their details and accept them to load the content.Manage Preferences
Below, David writes about the challenges of surviving - and thriving - under lockdown...
The last time I danced in a studio was in June 2020. Alone. I danced farewell to CoisCéim Dance Theatre's home of almost twenty years on Sackville Place. We had to leave and I was compelled to dance one last time. The ghosts and shadows of all the dances that were created in the space echoing around me. A Parting Dance.
I left the building, engaged the alarm and locked the door. Throwing the keys in the air I made a wish, caught the keys and returned home. Home has become my studio. It's small, awkward to negotiate, but I have found ways to keep dancing under lockdown. I started to make choreography in the shower. A space no bigger than one metre by two metres of voluntary isolation. The dances are short, sharp bursts of creative energy - I never document them, but instead I offer each dance up to the universe.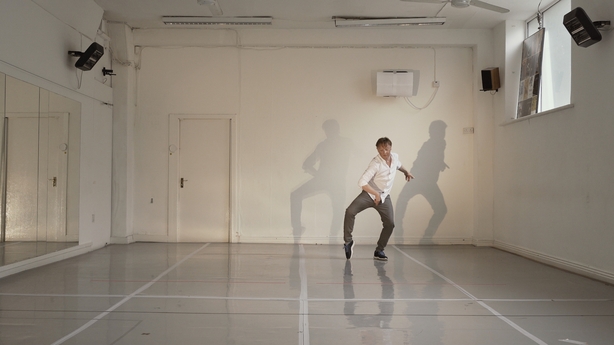 Witnessed by myself. Fleeting moments of inspiration. Sometimes I lack inspiration - writer's block as it were. I then rely on my choreographic 'tool box'. A creative process that utilises the architecture of the surroundings. The shower offers corners, angles and obstacles, shapes that I use to contour my body as I move. Afterwards, I question the detail - usually asking myself: 'What is the dance about? What have I observed and communicated?"
As a choreographer I am constantly aware and feel a need to communicate. I find myself in lockdown using my time and lack of studio space to observe. I watch the brent geese as they fly eastward - sketching incredible patterns in the sky as they perform their daily dramatic flyover. I often wonder if they know what is going on with humanity. How all our lives have been changed, possibly forever. I watch the sunset over Dublin and check my watch. I walk the dog, I watch him jump and twist chasing a tennis ball. I marvel at his agility and grace - comparing him to Nijinski. I notice the window-box starting to bloom on the front sill. I tidy it and put my hands in the soil. Feeling connected. Connected to things that I had possibly overlooked before. I cherish this time of observation. One year on and I worry that I haven't documented any of my shower solos. I tell myself that I will remember them. I want to remember. I realise that these dances have kept me nourished. They have helped me stay connected to my practice and the immediate world around me - to be able to see the possibilities of the future. What might I wish for? What might I dance about?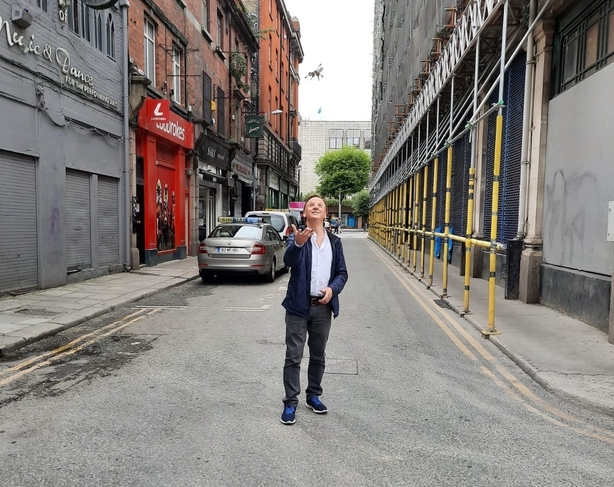 The water flowing from the shower. The brent geese flying formations. The dog twisting and jumping. The window-box in bloom. The importance of renewal. I tell myself to begin again. Take it from the top and dance full out. Out of the shower and into the world.
Surviving or Thriving? is an initiative of the Arts Council in partnership with Waterford Healing Arts Trust, and features panel discussions with arts professionals, chaired by psychologist, writer and broadcaster Dr Maureen Gaffney, in addition to workshops, podcasts and online resources. All events are free of charge but booking is required - find out more here.