First published posthumously in 2004, Richard Wollheim's classic memoir of a sensitive boyhood proves fascinating for its deep delving into childhood consciousness.
Wollheim (1923-2003) was born in London and educated at Westminster School and Balliol College, and was briefly captured by the German forces during the Second World War. In time, he became an eminent philosopher, teaching at University College London and later at Columbia, Berkeley, Harvard and the City University of New York. He had a particular interest in art and how it worked on the viewer, while he was passionately engaged by the relationship between philosophy, art and psychoanalysis.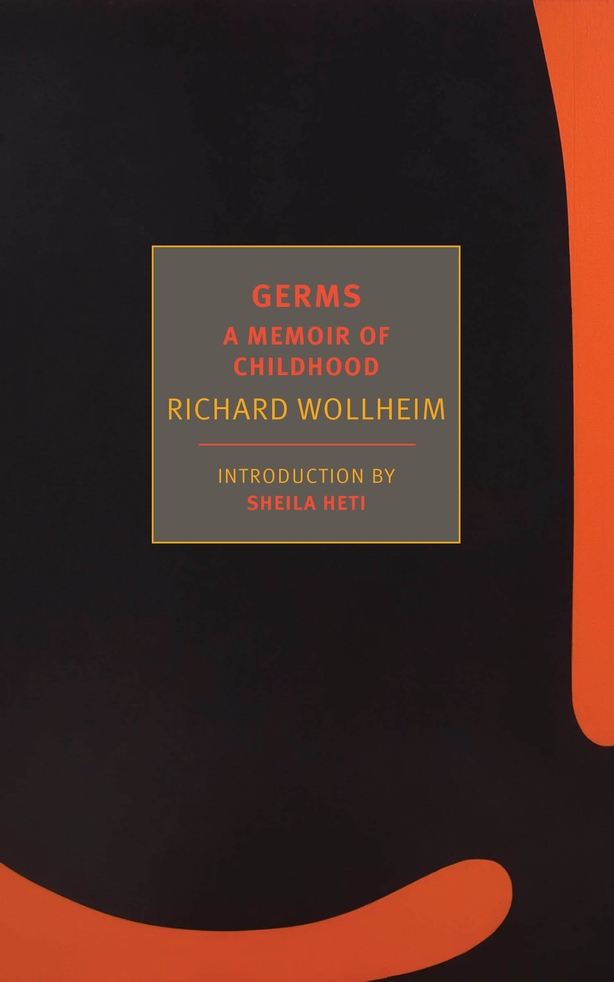 Psychoanalysis comes into play in his careful exploration of his childhood in all its humourous and terrifying details. He seems to have been what used to be called neurasthenic by disposition, overly sensitive and prey to an early melancholy. Such downbeat feelings become a motif. Here he is in old age recalling the very essence of such emotional upheaval:
Local sunlight after rain had, quite unaided, the power, not just to make my spirits drop – many things did that- but to convince me, beyond anything that hope could counter, that life would never again have anything to offer me.
Reading this compelling, 310-page memoir, I kept thinking of the title - title only, mind - of the Stephen Spender poem, My Parents Kept Me From Children Who Were Rough. No doubt this is a trite juxtaposition but it could, at a stretch, have been the subtitle of this marvellous book.
Wollheim's father, a careful, stylish dresser and owner of many ties and expensive shirts, commuted daily to London for work and got home late so he did not see a lot of him, weekdays anyway. The family lived in rented properties in Surrey and evocative place-names such as Shepperton, Walton-on Thames, Weybridge (on the river Wey) and Lower Halliford are the locations of the early chapters.
The young Wollheim is interested in the sense of historical width and breadth, as much as the background of such places. He is equally interested in place-names, a sign of early fervid imagination at work. He recalls spotting old and ignored milestones for Eastcheap and Tyburn, evocative names long associated with Shakespeare and Falstaff. These names and indeed milestones were well out of currency, as they no longer had prominence in the Greater London landscape or in the public mind. (Tyburn, near Marble Arch, was the site of 'The King's Gallows' from 1196 to 1783.)
The portraits of nanny, governess, chauffeur and of local people, studied while on the way to church in an early passage, are evocatively rendered in the decorous, indeed delicate narrative. The text is enlivened by a series of black and white pictures from the family archive.
The memoirist's mother is a particularly doughty, redoubtable presence. A certified eccentric - were such possible - she was particularly taken by coincidences. They took priority and would preclude answering questions.
The young Wollheim might ask his mother about the Russian Ballet or query some aspect of his father's life. The convoluted and somewhat distrait reply might come as follows:
That's a coincidence, for last week I overheard someone talking about the Russian Ballet, and she might add, "Has the Russian ballet come back into fashion, because I have a lot of things I could tell people? " or "that's a coincidence, I was thinking about daddy only today, and you couldn't have known about that, and she might add, "Or could you?" and these coincidences she then took, and expected me to take, as more interesting than what I had asked her. Certainly she never gave me the information I asked for. But she never answered any question that I put to her.
Then arrives the final, killer line of the paragraph, almost daft in its conceit: She did not like it of one person talked to another.
Memorable insouciance, in other words, from an inter-war period in a memoir well worth investigating from a perceptive and elegant writer.