Anna Joyce previews the latest podcast event from RTÉ, the true story of the horse who won the Grand National two years on the trot - and a fascinating tale, definitely not just for racing enthusiasts... Listen to the first episode of Tiger Roll: The People's Horse above.
A few minutes (2.16 to be exact) after you hit play on the new podcast Tiger Roll: The People's Horse, the narrator and creator Liam O'Brien makes a pact with his listener: "You don't really need to know about horse racing to follow the story of Tiger Roll".
Still, I approached the first episode with trepidation. The daughter of a farmer I spent the majority of my childhood forced to watch racing on repeat, such was the plight of a one television, two-channel household in the early 2000s. As a tax-paying adult with not one, not two but three streaming subscriptions and internet access, I had no intention of sticking around if Mr. O'Brien's promise did not carry weight.
Thankfully it did. This podcast is brought to the airwaves by RTÉ Documentary On One, the same team that created the multi-award-winning true crime series The Nobody Zone. It is a compact series of six episodes, made by Michael Lawless, Tim Desmond and Liam O'Brien.
And while this podcast has far less (in fact no) murder, it will likely satiate the needs of the bored millennial (hello), titillate racing enthusiasts, and act as a stand-in bedtime story for tired parents retching at the thought of replaying baby shark for the thousandth time.
If you are not well acquainted with the name Tiger Roll, he won the Grand National two years on the trot, a race with a viewership of roughly 600 million people. The 2020 race was cancelled due to COVID, but in April 2021 the Michael O'Leary-owned bay-coloured gelding will attempt to snap up a historic third consecutive win.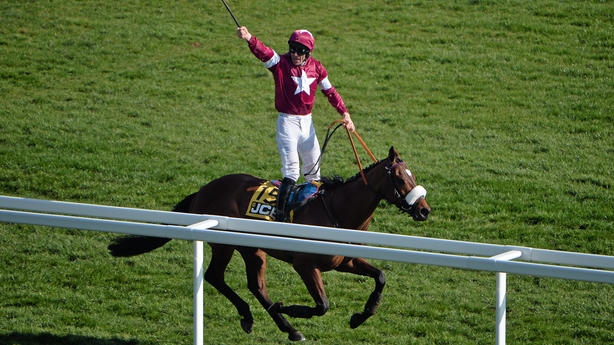 The podcast neatly sets out two paths for Tiger Roll: what people wanted him to do, and what Tiger Roll did instead. Although he was destined to be a racer, his mother Swiss Roll raced on the flat, and his father Authorized won the 2007 Epsom Derby, Tiger Roll would find himself unable to fit the family mold (relatable content). Instead, after three years unraced by his owners Godolphin, he would discover a rhythm for jumping hurdles - but that's skipping ahead a bit. The first episode primarily focuses on his humble beginnings in the village of Portroe in Co. Tipperary.
The listener follows Tiger from his conception right up to the 2010 sales ring at Tattersalls in Newmarket, England, where he was sold to Sheikh Mohammed, owner of Godolphin the largest thoroughbred operation in the world.
This is a documentary, not a Disney film.
Unlike most of his counterparts, Tiger Roll was not bred in a commercial stud of 100 plus foals but to retired vet Jerry O'Brien, a one-horse, one foal kind of man. During the episode, Jerry walks around Tiger Roll's first stable, he humanizes the horse, and the breeding process. He describes his quirks, temperament, family history, and discards the usual chatter of weights, hands, and pedigree.
Like a nervous parent, he recounts ducking behind the wall of his vegetable garden to avoid detection from Harry, his nickname for a then-unnamed Tiger Roll. Who would jump around "the air like pet lambs", upon seeing his master, risking a possible injury in the process.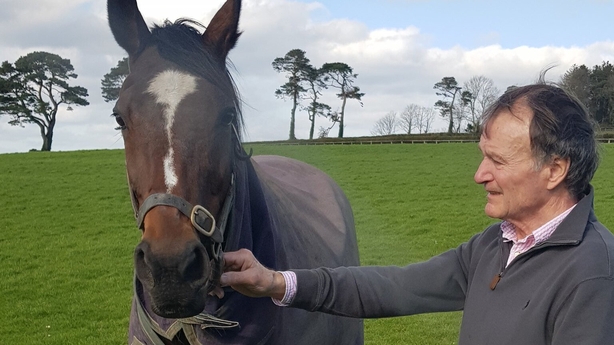 We learn about the strong female influence on Tiger Roll. His grandmother On Air was also reared by Jerry and was, like Swiss Roll and Tiger Roll - "Full of it like, stamina, they're tough and keep going, the will to win". Jerry even named Swiss Roll, after his own mother "all our mothers were great to cook's and they used to make these Swiss rolls, so I just thought it might be a nice name for her ''.
The first installment includes exclusive interviews with Joe Hernan, the manager of Castlehyde stud where Tiger Roll was born, John O'Kelly the auctioneer who sold him in 2010, and Tommy Stack the Grand National winner who trained his mother Swiss Roll. In upcoming episodes, the team promises soundbites from guests who have never spoken publicly about "the people's horse".
Music plays an imperative role in this tale - a backing track of string swells and piano chords is juxtaposed against the diegetic sound of animal grunts, live race recordings, and horseshoes clapping; all as sources conjure up memories of Tiger Roll. This mix sounds jarring but in reality, it effortlessly creates a sense of liveness and immediacy. The narrative, the setting, and sound arrangement manifest a near cinematic aura for this production. It will remind you less of Punchestown and more of Black Beauty or Warhorse.
However, brief moments of a tragedy like the death of Mick Buckley, a friend of Jerry's who helped organize the breeding of Tiger Roll, snaps the listener back to reality. This is a documentary, not a Disney film.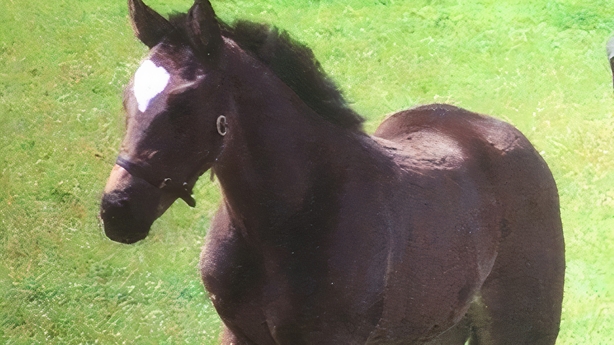 The one reservation I had before undertaking this podcast was the possibility of nonsensical racing terms and dense historical background. However, you are left with enough tidbits to revitalize stale dinner party conversations (remember those), but not enough to require a dictionary of equine terms. My personal favorite: all racehorses today can trace their lineage back to just three stallions in the 1790s. When more technical language is required the narrator concisely explains terms like "broodmares" (gives birth to a foal every year) using accessible turns of phrase.
Though it is barely mentioned, the upcoming race looms over the episode. It only takes one bad fall or misstep to take down even the most proficient racer, and suddenly the stakes move from a win or lose to life or death. The uncertainty adds a layer of suspense to an otherwise relatively soothing listen.
Tiger Roll: The People's Horse is pandemic comfort food. It serves to remind us about the brilliance of Irish sport, in a time where stadiums, race tracks, and pitches are sadly deserted.
If nothing else, as Winston Churchill said, "No hour of life is wasted that is spent in the saddle." I'm sure an audio saddle counts….
Tiger Roll: The People's Horse is available weekly from Monday, February 22nd - listen and subscribe here or in your podcast app (subscribe on Apple Podcasts or follow on Spotify).