Manuel Vilas' latest work, his first to be translated into English, won France's Prix Femina Etranger in 2019, and the 291-page novel has sold over 100,000 copies in the author's native Spain. The tale is a classic of autofiction, and has been translated into 15 languages.
When one sees such success garnered by a novel, one baulks a little. What has it got that pushed it into best-seller territory? Is it one of those vaguely suspect, earnest books with universal resonance? Is it one of those 'life-affirming' moral tales of singular bravery that can light up the book charts and that you never get around to reading, being uncharitably suspicious of the hype?
Not by a long shot is it any of this, for Ordesa is more than a little in love with death. Moreover, its currency and chief preoccupation is transitory beauty, fleeting happiness and the frailties of humankind. Death, decomposition, and what lingers after the body has given up the ghost are also part of the brief - it has been said that one needs a strong stomach to read the novel. 
In the end, though, through its insidious argument, the book turns out, if not to be overtly in love with life, at least to be life-affirming in its own curious way.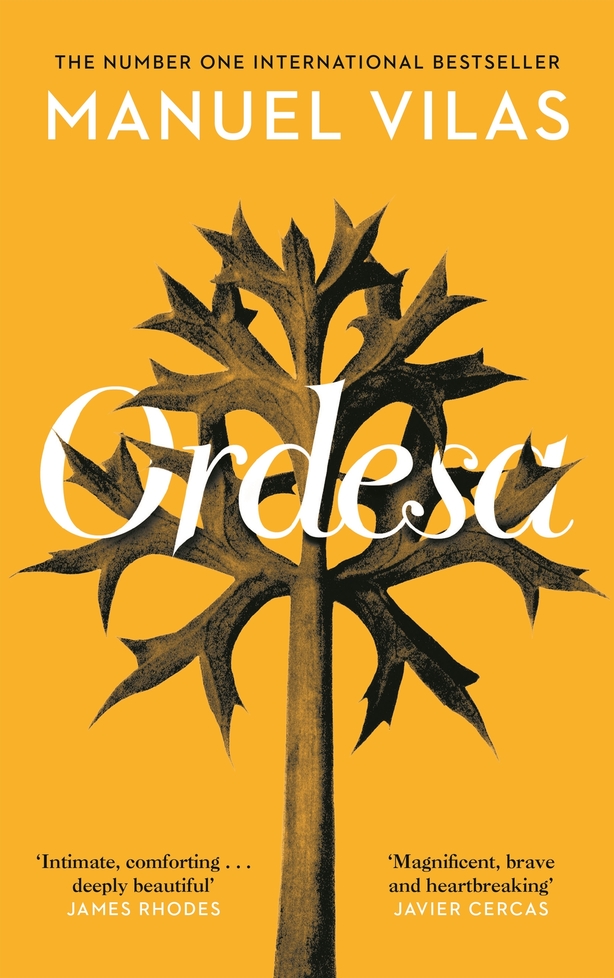 To continue the metaphor, the story is involved as much with the ghost as with the body that has yielded it up -'I will have both for my dark materials', you could say, is Vilas' statement of intent. He is obsessed with the deaths and indeed the lives and afterlives of his parents whom he loved dearly.
This he makes clear in two particular passages, as follows:
The fact that I can never talk to them again seems to me the most outrageous phenomenon in the universe, an incomprehensible fact, a mystery as enormous as intelligent life.
At another point, he writes:
With my father's death, the chaos began; the person who knew who I was, and who could, what's more, take responsibility for my presence and my existence, was no longer in this world.
The narrator's few aunts and uncles, a cousin and a grandmother, are also characters in the weave and there is a brother who doesn't figure much, if at all. 
His childhood and adolescence were marred by two incidences of sexual abuse, one involving a priest, the other a shopkeeper. There were inexpressibly happy times in the past, but he remembers his mother lying on the floor of the kitchen crying after an argument with his father. This event is mentioned once only, and at a relatively advanced point in the story when the reader doesn't expect it. The recollection is all the more powerful for how it is positioned in the text, and for the manner in which Vilas tells it and does not deduce anything that he does not know about from the incident.
We need your consent to load this YouTube contentWe use YouTube to manage extra content that can set cookies on your device and collect data about your activity. Please review their details and accept them to load the content.Manage Preferences
Vilas, who was born in 1962, is telling us his own story in large part, we can only presume. However, autofiction is a slippy medium, slippier even perhaps than memoir. His parents were people of modest means, living in a town in the Huesca area, which he paints as an unprepossessing location in the Aragon region. His father worked as a travelling salesman of Catalonian fabric, and had a few good years. However, he ran into financial trouble and lost (or declined?) what had been warm, clubbable friendships with his fellow salesmen. Lost also was his father's social standing among his bourgeois friends at a time when that sort of thing counted more than perhaps nowadays in Spain. 
The narrator also sifts through the suicide of one of the two grandfathers whom he never met. The Spanish Civil War casts a definite shadow, but its trauma or legacy is not really a significant part of the story. Nor indeed does General Francisco Franco feature as a domineering presence in the backdrop. However, the Spain that is the collateral effect of his reign is, we can take it, the country described. 
The writer lives alone in an apartment in the Aragonese capital, Zaragoza, and he is recalling his life story and writing it in 2015. He reveals the sordid details of recent alcohol abuse, his marriage break-up and divorce, along with the awkward but enduring relationships with his two sons. It is not all awfulness of course, no decent novel succeeds that way.
There is humour and lightness and indeed warmth. The protagonist attends a ceremony at the Royal Palace in Madrid to honour the elderly writer Juan Goyitsolo. He casually studies King Felipe VI and the Spanish queen, Doña Letizia, and the passage is elegant, humane and insightful. 
Doña Letizia takes a step away from her husband and situates herself in a more comfortable historical realm, closer to absolutism. She is thinking about that illuminating idea, thinking this: "Nobody will ever be able to reproach me for anything." They are silent. I stand motionless, observing their silence, which is occasionally broken by affirmative-sounding monosyllables.
Somebody has told them, "Always say yes."
Our protagonist sees a profound symmetry between his own relationship with his deceased mother, and how he relates with his sons, or, more properly, how he will relate with them when he dies. This late section of the novel takes the reflections and musings into deep metaphysical territory.
The 'Ordesa' of the title is a kind of paradisical place for the father, a town situated near Monte Perdido in the lower reaches of the Pyrenees. The place is briefly remembered, which brevity, once again, affords the memory real potency and makes the past look so much better than the present (what's new?). He retraces that July 1969 journey, but this time he is alone close to the conclusion of the novel. He tries to find the actual place on the road to Ordesa where his late father's Seat 850 got a flat tyre when the writer was seven.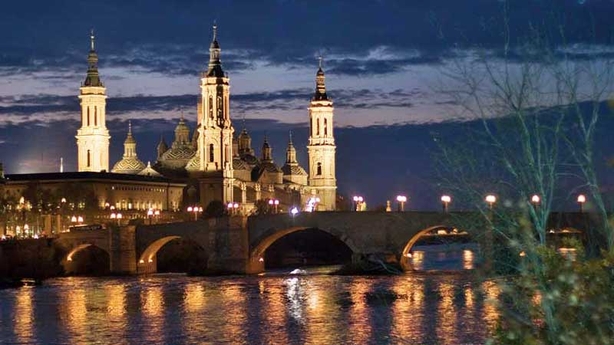 Everything is past now, when I search for the flat, the most fantastical or absurd search in the world. But life is absurd which is why it's so beautiful. 
The author is a poet, and what on occasion resembles Pablo Neruda's modestly surreal approach is employed to propel the story through allusion. Meanwhile, a precious series of black-and-white family photographs enliven the book in the manner of WG Sebald, photographs which are studied and mused over, thereby yielding valuable observations. 
Andrea Rosenberg has translated the novel skillfully into English, but there are a number of irritating Americanisms employed, such as 'mom' and 'slam dunk' and, oddly, 'geezer' almost in the same sentence as 'slam dunk.' Given that Vilas is European, could a variety of English that is European not have been a better bet? Granted, the translation of fiction is not an easy process.
Your reviewer told a friend about this novel and by way of wry rejoinder, he suggested that you would want to be in the whole of your health to read it. This is certainly true and, what's more, one's mental health might be damaged. 
Yet, if one can deal with the novel's all-pervasive melancholy and the ever-hovering black cloud, one may find Ordesa, as this reader did, to be a philosophically brave and emotionally-intelligent novel par excellence. There is rigour in the thought and deep scrutiny in the lyrical musings and reflections, which make it surely a classic which has sought no easy route to the reader's soul.