Reaktion Books have just issued enticing studies, replete with the paintings, of the artists Piero della Francesca and Giorgione as part of their ongoing Renaissance Lives series.
Monterchi is a little hilltop town between Arezzo and Borgo in Italy and it was the birthplace of Romana, the mother of the great Italian artist Piero Della Francesca (1412-1492).
In the church of Santa Maria in Momentana in the valley below, the artist frescoed another mother, Madonna del Parto, or Virgin of Childbirth, above a side altar.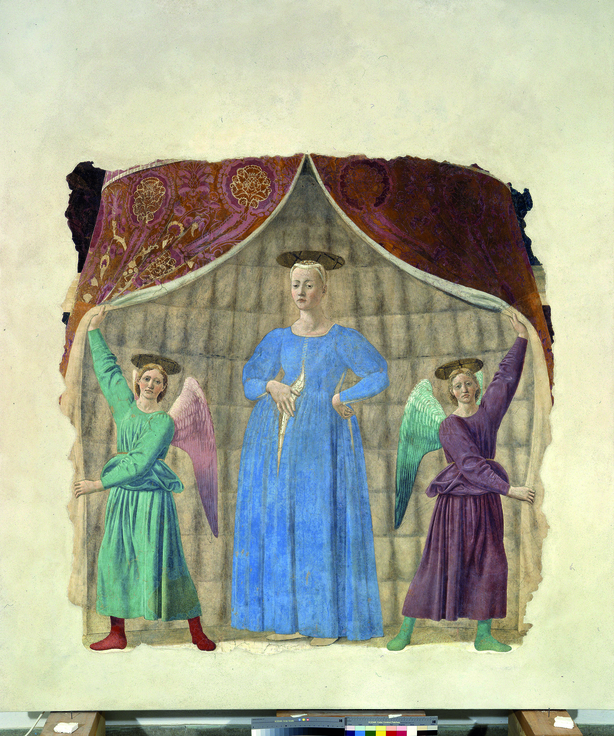 "The Virgin turns towards the light from the opening church door, as two angels in turn open her pavilion,'' writes Machtelt Brüggen Israëls about this extraordinary fresco, reproduced above.
Her new book is a fascinating study, with copious illustrations of the entrancing paintings under discussion.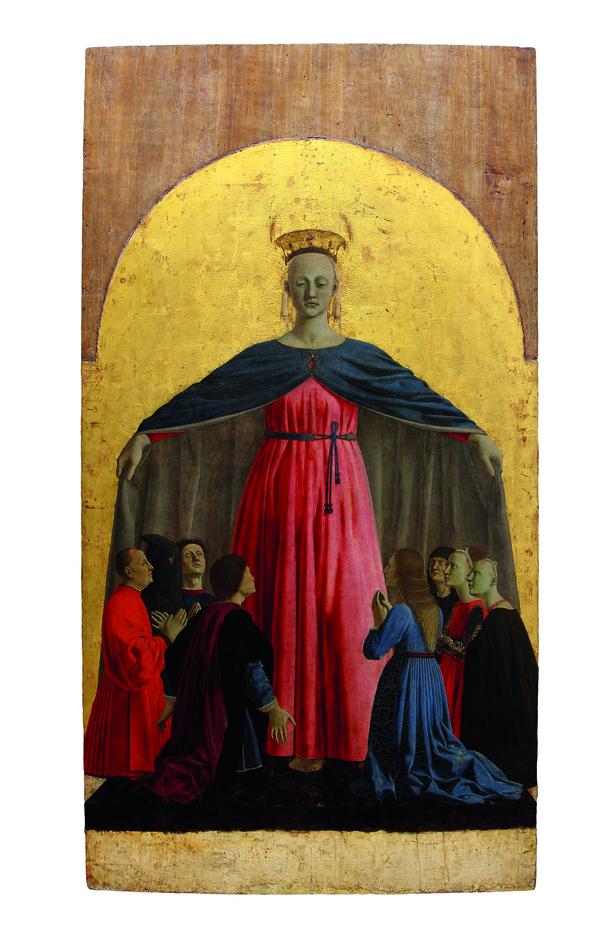 Brüggen Israëls is a lecturer in Italian Renaissance art at the University of Amsterdam and a visiting professor at the University of Florence. She brings an extraordinary depth of knowledge of and love for the work to her 310-page study, Piero Della Francesca and the Invention of the Artist.
Like its companion work on Giorgione in the Renaissance Lives series, it is a handsome production, with glossed pages highlighting the work to optimum effect.
Piero della Francesca, who was both an artist and writer, died on an auspicious day, the very day Columbus reached America in 1492. Although blind at the time of his death, Piero had been a master of space and illumination in the works he executed throughout his relatively long life.
His masterpiece is the fresco cycle of the Legend of the True Cross which he painted in Arezzo. He was a true Renaissance man, according to the author, who argues that he lived the very concept, although in strict terms, the term 'Renaissance' was not coined until the nineteenth century.
"Witholding from clear or closely defined meanings in painting allowed Giorgione to explore uncharted sensual territories, and to develop ever more intimate psychological relationships between the work and its spectator," writes Tom Nicholls in his brilliant biography and appraisal, Giorgione's Ambiguity.
Much speculation surrounds the life of Giorgione, an elusive genius who died of the plague in his mid-thirties in Venice, in 1510. It is believed he completed no more than thirty works. 
The paucity of knowledge about him means his period of artistic training is a blank chapter, nor is it known how his art developed or how he acquired his technique.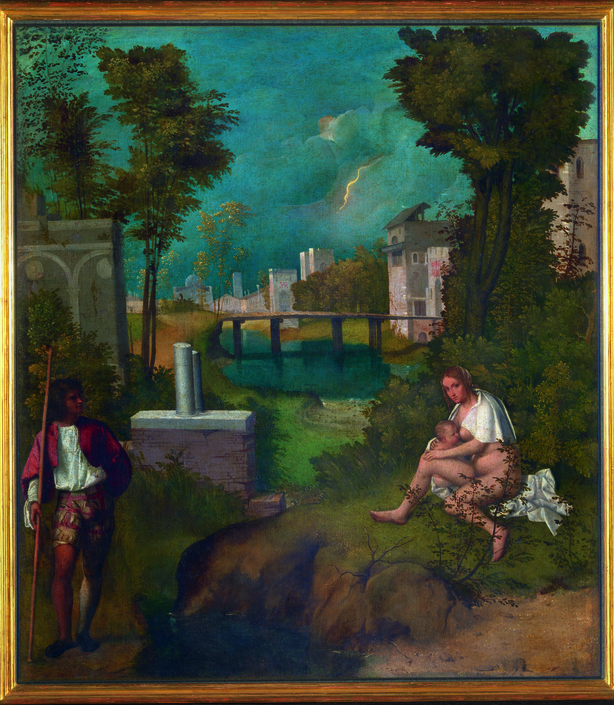 The actual meaning of his best-known paintings, Three Philosophers and The Tempest remain ill-defined in a miasma of faltering scholarship, subject to guesswork at best. The intellectual concerns of Renaissance art were not of interest to Giorgione so his world view meant that his subjects and the narrative of his paintings appear inscrutable to the viewer.
He mixed oil with egg tempura in The Tempest and, according to the author (Reader in History at the University of Glasgow) the use of 'a complex combination of pigments' rather than a wide range of colours was his favoured means of expression. His works evolved as he went along – he winged it, in a manner of speaking, and changed his mind about where exactly such and such a form or figure might be placed.
Preparatory drawings were not part of his methodology, as it commonly was among artists in Rome and Florence, what was known as Disegno.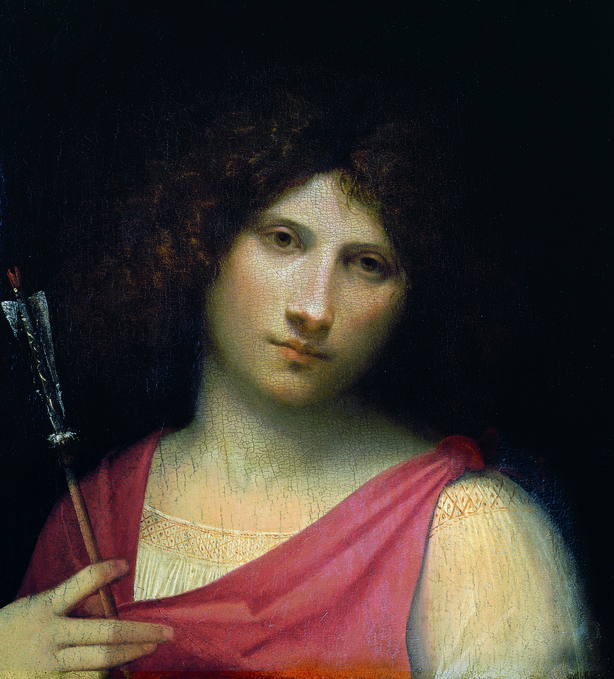 His independent, somewhat maverick spirit is attributed to the fact that he came from the small town of Castelfranco in rural Veneto, and was therefore an outsider of a kind. In short, his background had nothing to do with the structured, hierarchical society of Venice, the lagoon city itself, where painters were viewed as artisans or at best civil servants.
In short, these are two hugely appealing books which should be investigated by all lovers of Renaissance men and Renaissance artists.