Over the past year, we have learned to live with restrictions such as our 5km limit. Rather than seeing ourselves as being tethered to our locale, we instead can take this opportunity to foster an intimate knowledge of our neighbourhood; an amour des lieux. What better way to form this attachment to our vicinity than to look at our surrounding streets, squares and lanes with fresh eyes?
We need your consent to load this rte-player contentWe use rte-player to manage extra content that can set cookies on your device and collect data about your activity. Please review their details and accept them to load the content.Manage Preferences
Listen: Emma Gilleese talks about appreciating architecture within your 5K
Here's a guide to how to find architectural gems within your 5km, which makes a great project for home-schooled children and ourselves...
Circumference Over Radius
First step: see the limits of your 5km here. With your home as the centre of the circle with a 5km radius, remember if you walk the circumference of your circle that's 31.42km - add the 5km to the edge of your circle and back, that's 41.42km! This is why we learned this stuff in primary school!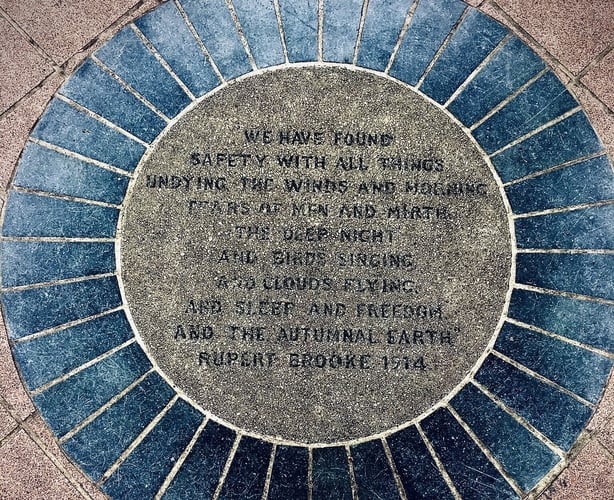 Be Your Own Tour Guide
Step two is the detective work you can do from the comfort of your couch. The Ordnance Survey of Ireland Geohive allows you to see your area as far back as the first edition OS maps from the 19th century. This viewer lets you chart through time the lines that shaped the character of your local area.
Get the kids involved and ask them to find the boundary lines of counties, boroughs, baronies and parishes. See buildings, quarries, mills and brick fields that are no longer there. The OSI website allows you to overlay them with current aerial maps. How much of your area changed or remained the same? Have names of streets and lanes changed over time?
Another fantastic free online resource is the National Inventory of Architectural Heritage (NIAH) database of 65,000 records for buildings and gardens of every county in the Republic. Each record gives you the dates, names associated with the architectural features along with a physical description, so you'll know the exact name of the type of roof or window or door you are looking at.
The records include the noble post box, grand country villas, industrial heritage associated with trains and production, right down to our vernacular twentieth-century variety, especially those found in our towns and villages.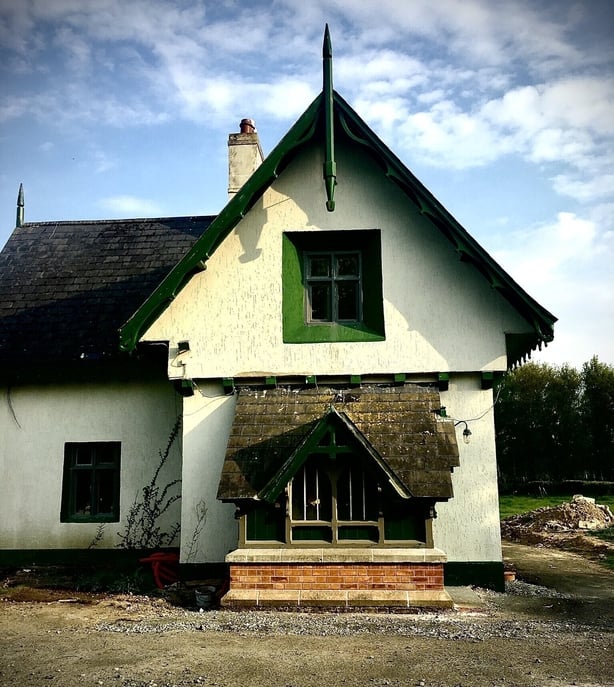 Share Your 5km
The Know Your 5K website is an initiative from the Heritage Council and National Museum of Ireland which invites you to share your discoveries and insights about the hidden heritage of your locality. Upload photos, videos or audio recordings of the architecture that lies around you.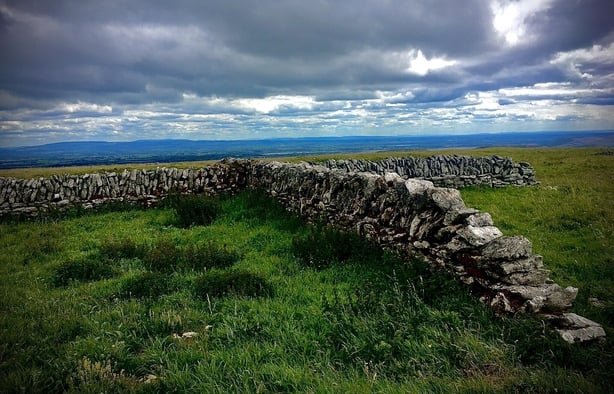 Extraordinary Everyday
Remember buildings and structures of the public realm do not need an arbitrarily applied 'distinguished' person or event attached to it to be important. Does your 5km contain ruined castles, towpaths, bridges, Art Deco cinema, mid-twentieth century shopfronts with fantastic mosaics and hand-painted signage?
If older relatives grew up in the same area ask them their memories of those buildings. I bet you'll be surprised. These are the buildings that give each district the features it needs to support a full life. They are a unique part of your locale that should be celebrated. Now - get exploring!