Opinion: 'If the Borg Collective did housing, it would be a co-living scheme...' Architectural historian Emma Gilleece writes about the plans to reimagine one of Dublin's most contentious buildings, and the future of co-living in Ireland's urban centres. 
Love it or hate it, when you think of the Dublin city suburb of Phibsborough, it's the shopping centre that boldly leaps to mind.
As admirers have time to digest that this Brutalist attention-grabber will soon be sucked into a controversial new scheme - is the latest makeover decision by its owners a step too far? Are the co-living plans for the building a response to a housing need or merely a cynical attempt at greedy corporate dormitories?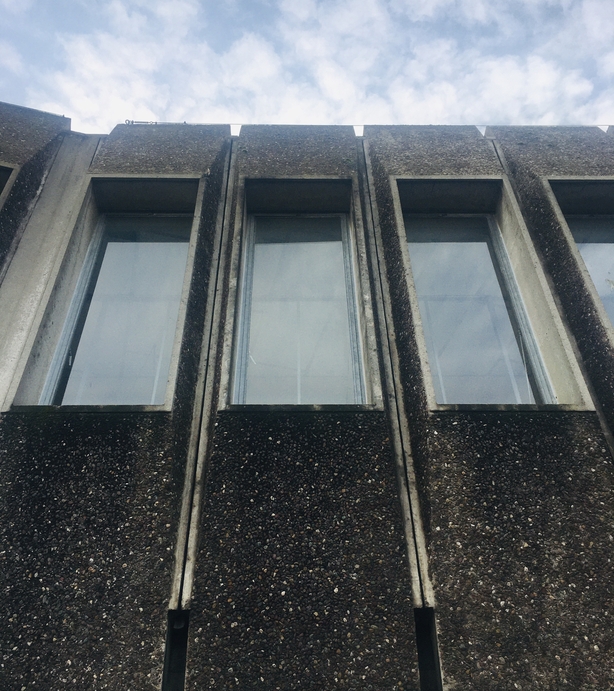 End of an Era
This northside-suburban landmark was Ireland's first-ever combined shopping and office centre when completed in 1969. It was designed by Dublin-based architect David Keane (McCormack Keane and Partners) who was also responsible for the more palatable Texaco House (1971) in Ballsbridge. It is a prominent example of what was then considered the latest in sixties' technology, with its prefabricated concrete panels made in a controlled environment and assembled on site like LEGO.
These schemes have been referred to as the 'tenements of the future', but I would disagree. At least in tenement slums, you would have the comfort of your family in a room.
The dominating 31-metre, seven-storey tower for office use and car parking is anchored in its single-storey podium containing a terrace of shops. If you look at this building in isolation, ignoring the sea of traffic, that's when its rhythm of alternating concretes – from exposed aggregate to a clean smooth finish, can be appreciated on the tower and the fluted effect created by the row of boxy, Brutalist bay windows on the podium level.
Intransigent on Transience
In 2017 it was announced that the Phibsborough Shopping Centre was part of the plans for a €50 million redevelopment submitted to Dublin City Council by MM Capital. The scheme designed by the well-respected practice Donnelly Turpin Architects involves a three-fold increase in the amount of retail space and the construction of apartments for 341 students in blocks ranging up to seven-storeys. However, the development will not include the demolition of the office tower but rather a recladding.
Brutalist buildings often feature in dystopian fictions but no edifice can compare to the bleak starkness of the outbreak of co-living.
In December 2020, this application was resubmitted for a change of accommodation from student accommodation to 321 build-to-rent co-living units. This came a month after the Minister for Housing, Local Government and Heritage Darragh O'Brien said that he will restrict future co-living developments. However, those co-living schemes already in the planning pipeline are still liable to go ahead. Does this scheme fall under that clause?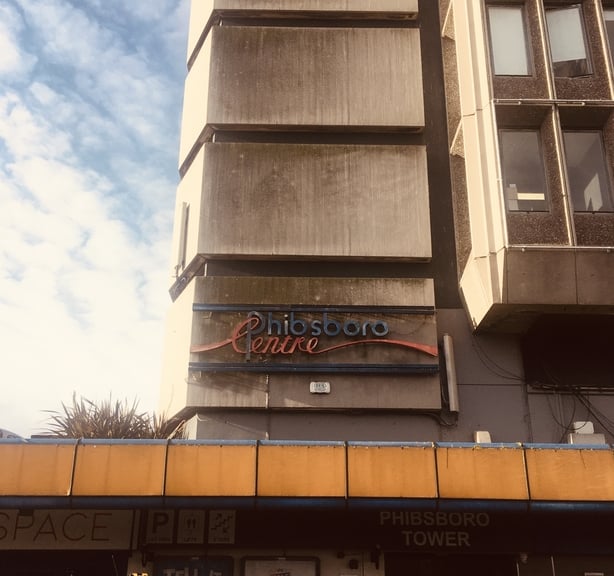 Co-living is a concept where renters get a single en-suite bedroom and all other living spaces and amenities are shared in what are sometimes vast complexes. This type of accommodation is attractive to developers as it can attain the greatest rental profit.
Co-living has been heavily criticised because the cornerstone of new housing in Ireland, as portrayed in government policies, should be the creation of sustainable communities and co-living projects at this scale no way form new communities.
To put it bluntly, if the Borg collective did housing it would be a co-living scheme.
Race to the Bottom
The short window of time between the de facto ban announcement and its signing into law on December 22nd provided canny developers the opportunity to push through their co-living applications. In nearby Broadstone, another co-living plan will see a twentieth-century rarity, the Hendrons Building, subsumed within a scheme for 280 bedspaces; and the last northside co-living proposal is a bizarre 'living-over-the-shop' scheme of 127 bedspaces on top of the Jervis Shopping Centre.
We need your consent to load this Instagram contentWe use Instagram to manage extra content that can set cookies on your device and collect data about your activity. Please review their details and accept them to load the content.Manage Preferences
Phibsborough (or Phibsboro) was named in Time Out's 40 coolest neighbourhoods in the world in 2020 (Pic via Instagram)
As Phibsborough Shopping Centre disappears, there will undoubtedly be shouts of "good riddance" and the same residents may show delight in the new addition to their neighbourhood. But this development is about more than making money. Its symbolic capital is immeasurable. The marketplace is dictating the future living conditions for millennials and Generation Z, and the city fathers are complicit in the creation of unsustainable communities. Is co-living filling a need? Do we need to live in expensive hostels long-term?
Those my age and younger who are not living but surviving in Dublin, working merely to pay rent let alone save, will find themselves living in these huge co-living dormitories unliveable for the long-term. Think about the end-user's quality of life. How many months will pass before you would tire of learning and unlearning the new names of your short-term neighbours; before the novelty of continued student-living loses its shine? Your sense of ownership won't go beyond the four walls of your bedspace.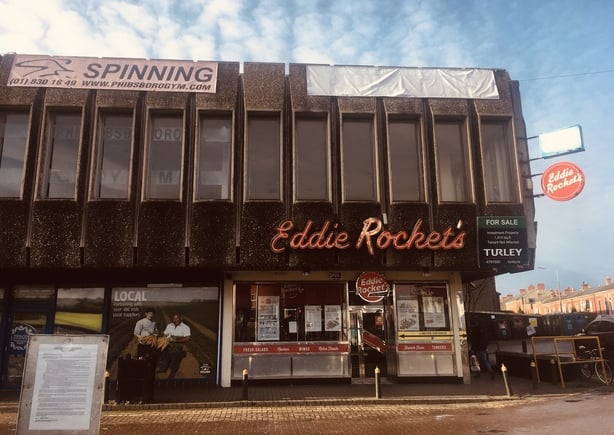 These schemes have been referred to as the 'tenements of the future', but I would disagree. At least in tenement slums, you would have the comfort of your family in a room. Here you would be on your own with no say in who you share your communal spaces with. I know which scenario would be lonelier. Brutalist buildings often feature in dystopian fictions, but no edifice can compare to the bleak starkness of the outbreak of co-living.
About The Author: Emma Gilleece is an architectural historian with an interest in the mid-twentieth century. She is passionate about strong citizen engagement in the creation of sustainable cities. 
---
The views expressed here are those of the author and do not represent or reflect the views of RTÉ
---