Throughout January, the First Fortnight festival presents than 70 events online, as they mark 10 years of challenging mental health stigma.
Galway-based artist Glenn Gibson writes for Culture about Art in Mind, an artist-led non-profit organisation dedicated to promoting wellbeing and mental health through creative practice.
Originally Art in Mind was set up to create a large sculpture installation exploring the universal sensation of isolation and loneliness, even when in a crowd. This was to be done through workshops with local community groups. We were two years into preparation when the Covid pandemic put a halt to everything and everyone.
Watch: Art In Mind - Glenn Gibson in conversation
I spent the first lockdown isolated in my studio where the only people I came into contact with were the postman (Brian, you absolute gent!) and a local businessman who had just acquired the two units next door to me. Being a full-time artist you get used to spending long periods of time in relative isolation, but I have to admit I found it a challenge. After the first two weeks of overeating and working my way through the majority of the Netflix catalogue and lamenting over the last two years work coming to nothing, I began to think about what it was I wanted to share through the project in the first place. Was the outcome the only deliverable? Was it really just an ego trip for me to create this work?
I have heard myself say 'art saved my life', more than once. At the times it saved my life perhaps I was not aware what was happening but with hindsight I see quite clearly all the times when life got stressful or challenging I would always throw myself into working in the studio. It was never about the outcome, there was something less tangible, time would dilate and perplexed overthinking would cease. I would emerge from the studio renewed and somehow in the focus of the process those troubles and tribulations would somehow be diminished or at the very least not seem as threatening and all consuming. This is the core of what I wanted to share through Art in Mind, then and now.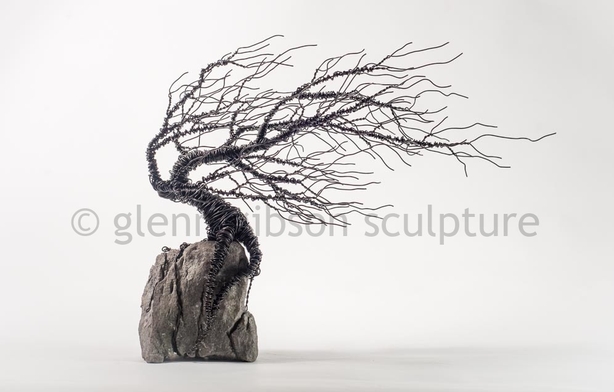 I had always enjoyed the teaching aspect of my work, so the idea of setting up a space where other artists could create their works as well as teach others their processes was always percolating away in the background. After several socially distanced conversations over coffee with property owners and members of the City Council the wheels were set in motion to pivot and adapt the idea of Art in Mind from a means to an end, to a place where the creative process would be the main focus.
I asked some of the resident artists what the space means to them, here is what they said;
"For me, it has been a place that gave me a reason to wake up every day and remain mentally stable" - Carly McCann
"A way to escape from fear and isolation due to what's going on in the world" - Evvana O'Reilly
"A great place to connect with other artists and to feel part of a community" - Niamh Daniels
"By providing a space to fully explore and create Art in Mind means solace to me". - Conor Malone
Art In Mind's tagline is 'Mental wellbeing through artistic practice'. The value is in the practice itself. We provide a safe and inclusive environment where artistic endeavours are nurtured and encouraged.
Art In Mind is now running and continues through January 17th as part of First Fortnight Mental Health Art & Culture Festival 2021 - for more information about Art In Mind, go to www.artinmind.ie