Via Sunday Miscellany on RTÉ Radio 1: Snow and winter do not just relate to the season, but to two remarkable and powerful women in fashion - Carmel Snow and Anna Wintour – the latter often referred to as Anna Nuclear Wintour for her formidable froideur. Listen to Deirdre McQuillan's essay above...
In her time as editor in chief of Harper's Bazaar in America, Snow brought innovation and style to its fashion, fiction, reportage and photography, her mantra was to produce a magazine for well-dressed women with well-dressed minds. And she did from the early 1930s to the mid-1950s.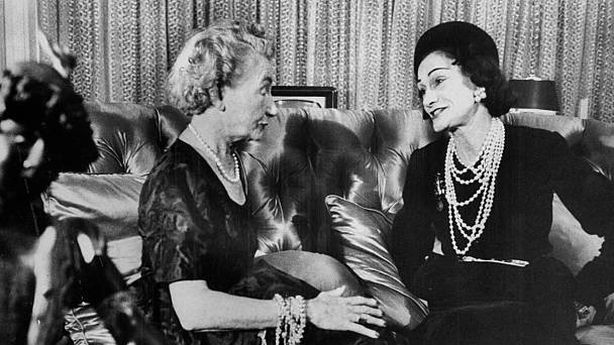 Slight and always impeccably dressed - mostly in Balenciaga, the designer who was a close friend - this legendary Irishwoman nurtured the careers of many who became household names, among them the great photographers Richard Avedon and Edward Steichen, the fashion columnist Diana Vreeland (who became even more famous than Snow), Truman Capote, Andy Warhol, Lauren Bacall, Cartier Bresson, Carson McCullers and Maeve Brennan. Snow was the first to spot the talent of a young illustrator called Christian Dior and is credited with calling his sensational Paris debut in 1947 'the new look'.
Sunday Miscellany, RTÉ Radio 1, Sunday mornings at 9.10 am, - listen back here.