O Henry was born William Porter in North Carolina in 1862 and he died in New York in 1910. The Cop and the Anthem is the perfect introduction to a playfully florid writer whose stories charm endlessly but also reveal home truths about the human psyche.
You can sense the man from out of state in his stories of New York. The outsider figure is almost omnipresent, such as the vagrant trying in vain to get arrested so he can winter comfortably in prison in the title story.  
Squaring the Circle deals with the fall-out from a Kentucky feud which began between neighbouring farmers, the Folwell and Harkness families. Eventually, there is only one scion of each clan alive, namely Cal Harkness and Sam Folwell. Cal lights out for the bright attractions of New York, shaking the Cumberland dust off his feet, as it were. A year after his sudden departure, Folwell learns the whereabouts of his 'hereditary, unsuppressed enemy.'
Armed with an ancient revolver and a hunting knife, he too sets out for New York, trying to make sense of the geometrical squares and angles as he negotiates his way in a mood of certain disorientation. The story ends beautifully. Do the two critters eventually meet? Well, that would be spoiling things.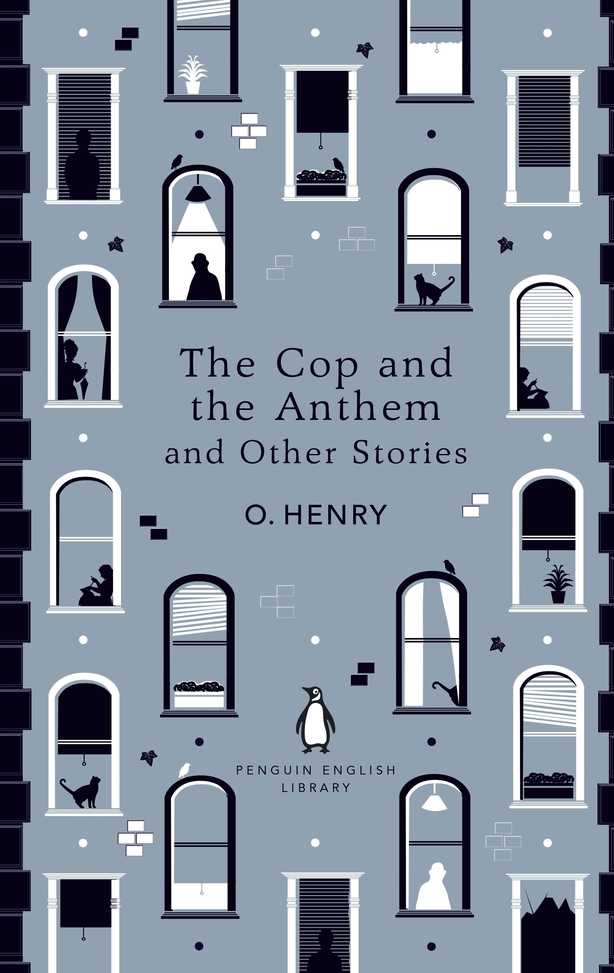 In the story The Trimmed Lamp, O Henry shows himself equally adept at depicting the lives of young shop girls, or to be precise, a shop girl and a piece work ironer at a laundry. 'Lou and Nancy were chums. They came to the big city to find work because there was not enough to eat at their homes to go around. Nancy was nineteen; Lou was twenty. Both were pretty, active country girls who had no ambition to go on the stage.'
Thus, O Henry charts their delicate love lives with the characteristic 'sting in the tale' or surprise ending. Such endings make each story endearing although apparently the neat device involved, turning things on their head was eventually seen as somehow passé by the crtics.
O Henry or Porter's life was brief but it certainly packed a punch.  After a period spent as a clerk in his uncle's drugstore, he went to Texas in 1882, where he laboured as a ranch-hand, then in a general land office, and as a teller in the First National Bank in Austin. He married Athol Estes in 1887, and in 1894 he began a humorous weekly periodical, curiously named The Rolling Stone. The enterprise did not do well, and he signed on with the Houston Post as reporter, columnist, and cartoonist.
In February 1896, Porter was indicted for embezzlement of bank funds, but was helped by friends to make his way to Honduras. However, hearing of his wife's terminal illness, he returned to Austin. Porter received an unusually light sentence, the judge taking pity because he had lost his wife.
In 1898, following court proceedings, he was detained in the penitentiary at Columbus, Ohio. However, his five-year sentence was shortened to three years and three months for good behaviour. He worked as a night druggist in the prison hospital, thereby earning enough to support his daughter Margaret. On release, his stories of Texas and the Southwest began to go down very well with magazine readers. He also mined his Central America sojourn for material.
In 1902, O.Henry arrived in New York and the volumes of stories began to appear thereafter to great success. The writer's final years were plagued by ill-health, financial hardship and alcoholism, and a second marriage in 1907 was a bit of a disaster. O Henry died in his adopted New York in 1910.