Hilary Mantel's collection of essays and reviews reveals fascinating insights into the days before she became a two-time Booker prize-winner, the only woman to ever receive the prestigious accolade twice.
It's hard to picture two-time Booker prize-winner Hilary Mantel as a young writer with 'qualms' about her 'ability to rise to the standard' of any publication, but that is the version of her offered to us in the preface to Mantel Pieces.
Here she expresses gratitude to The London Review of Books, the literary journal that nurtured her, praising its editors for their mentorship and matching her to books that she feels resulted in her best work. What follows is a collection of that work - essays, articles, 'diary pieces and offcuts of memoir' on a wide range of topics published by the LRB over the years.
Mantel's 'pieces' essentially document her development as a writer, and the journey towards commercial and critical success. She would go on to pen the best-selling Wolf Hall series, be awarded an OBE and agitate the bestowers of said award with a piece about their inherent misogyny and disappointing canapés.
The preface also gives a glimpse into the 'review scene' of the 1980's that Mantel started out in. At that point, there were many more broadsheets and literary journals taking cultural commissions. She said 'yes to anything', especially if she found the assignment daunting.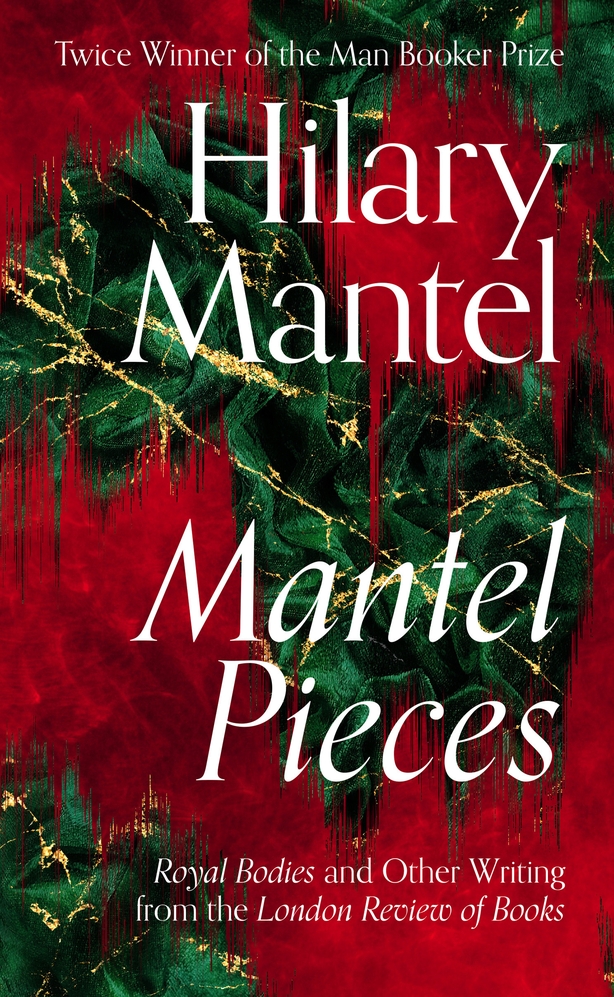 Mantel goes on to offer her thoughts on reviewing as a starting point for fledgling writers, admitting that it is creatively-taxing but that it is a craft in and of itself - certainly one that she herself excelled at, once in the right hands. She shows a keen interest in the lives of figures from history and popular culture from the outset. This would serve her well later on, as would an equal enthusiasm for the notorious (Marie-Antoinette) and the overlooked (Helen Duncan - the last person convicted of witchcraft in the UK).
Delving into spiritualism and hoaxes, sainthood and hysteria, from Christopher Marlowe's death to censorship in the Islamic world, the subject matter may vary but there are common themes here nonetheless - the female body, celebrity, madness, infamy and sexuality.
A fascinating piece on Théroigne de Méricourt hits on all of these. 'It is inevitable that the poor starved body on the postmortum table should have become a battleground for theorists', she laments of the revolutionary feminist's sad demise in a French asylum. She does give credit where it's due, but Mantel's criticism can be truly withering. If he recognises pastiche he never says so', she writes of Christopher Anderson's biography on Madonna, deeming his 'conventional' telling of the pop icon's story a missed opportunity. Imagination, she says, distinguishes the biographer from the historian.
Shere Hite's 1976 sociological investigation into female sexuality fares no better. 'The truth may be that The Hite Report is Science, but not of the mould-breaking sort its author thinks it is'. It's no surprise that Philippa Gregory crops up eventually too, the author of many popular novels about the Tudors, their stories 'ground up by the great fictionalising machine.'
LRB editor Mary Kay Wilmers popped the following note in with one of Mantel's cheques at one point. 'I think you have produced an admirable review of a book we shouldn't have sent out. Can you bear it if we pay you for it and look out for something more worth your while?'
The most personal piece of the collection, Meeting the Devil, appears about two-thirds of the way through the book, a frightening, morbid account of her recovery from abdominal surgery and the delusions she experienced afterwards. She's critical even of her own hallucinations here. Mantel Pieces concludes with the aforementioned 'Royal Bodies' speech that sparked fury, with uncomfortable comparisons made between Kate Middleton and other royal 'women who couldn't win.'