There is something memorable about a first - kiss, sip of coffee, kill...
Dearest reader the moment has finally come - RTÉ's Documentary On One in association with Third Ear Productions is back with two new instalments of the award-winning true-crime podcast The Nobody Zone.
But to conclude the horrific tale of Kieran Patrick Kelly, we must first return to where it all began; with a young man, who is mysteriously struck by a train in the London Underground.
However, this article and podcast comes with a warning "If you haven't heard the first six episodes I'd suggest you stop listening, go back and hear the full story so far or what follows might not make a lot of sense." So, close the tab, take your finger off the play button and go back to episode one before it's too late.
Back to the beginning:
The Nobody Zone left listeners with many unanswered questions, the most notable being did Kelly actually murder thirteen, fourteen, or even fifteen people? Or do we have a Henry Lee Lucas situation on our hands? While most of Kelly's victims were forgotten, Christy Smith, the man who "started it all" never left our killers mind.
The very first episode of the podcast opens with Smith and Kelly in a brawl at Baker Street Tube station, until Kelly pushes Smith in front of an oncoming train. It seems our killer had an alternative approach to conflict resolution…..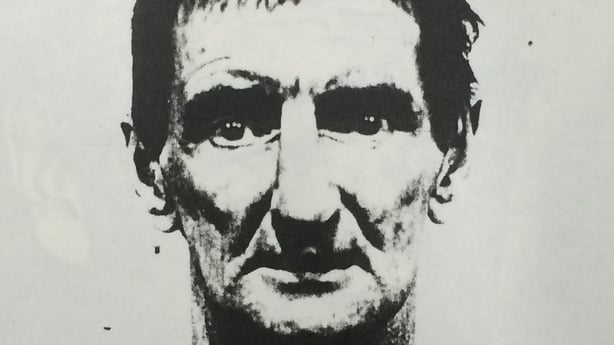 Kelly regurgitates this scene several times for the authorities, but there is one problem - they could never find a trace of Christy Smith. But if Smith didn't exist where does this leave the Kelly case? 
Warning: the following paragraph contains spoilers and revelations which listeners may find upsetting, so return to your smart device and hit play or forever hold your peace.
Finding Christy Smith:
In the last season journalist and documentary maker Nicoline Greer traced Smith back to Dublin, but the podcast creators still weren't 100 percent sure they had the right man. That is until listener and amateur genealogist Damien O' Sullivan joined the ranks. After pouring over copious old records and death notices with O'Sullivan the team finally had a breakthrough - discovering a living relative of Christy Smith -  Lily Smith, who was once married to Christy's brother Patrick. Lily's daughter Christine confirmed to Greer that she did have an Uncle Christopher who died at 22 in London. After he was hit by a train.
Greer also locates Nick Smyth, Christy's younger brother. You may wonder how in the age of DNA and fingerprint technology it took so long to track one man down. Well the devil is in the details, many of which were incorrect.
Through his family, the team confirm they have the right Christy Smith, but Nick recalls that his brother died in 1956, whereas Kelly said the crime took place in 1953, and unless our murder is a time traveler someone is telling lies.
Nick also states his brother died in Pinner in North London, while working on the railway line. The team had been working according to the gospel of Kelly and searched through death certificates for Baker Street and South London. To complicate matters further (if possible) in documents for Christy his surname is sometimes spelt with a "y" and othertimes an "i".
Answers which lead to questions:
Nick provides enough information for the team to find a death certificate for the elusive Christy. It reads "Christopher Smyth, male, 22 years old, was a railway lengthsman and the death occurred 100 yards from the Cuckoo Hill Bridge in Pinner" and the date of death was 1956.
An inquest was held on valentines day 1956 and ruled that Smith's death was accidental. However, the death certificate does not offer an explanation as to why, which means the team must find the record of the court inquest, but there's a slight catch  "Over 90% of those types of records have been destroyed in the UK to save storage space". Welcome to life before the cloud, your only option was to incinerate evidence instead of paying 99 cents a month.
The Voice of the forgotten: A tale of Christy Smith:
For a true crime podcast this episode is a unique beast, aside from the onslaught of case breaks the victim for once reclaims the narrative. People always remember the name, the face, the eccentricities of the killer, but when you hear the names John Wayne Gacey, or BTK how many victims do you recall? In episode seven it is no longer the story of Nosey Kelly, but of a man lost in 1956 to the London underground.
Greer interviews Smith's family who speak of a man who was "always spotless clean". He would bring clothes and sweets home for the children, and his girlfriend, Kathleen according to Lily was a "lovely girl". The labels often attached to a victim or a sex worker are discarded in favour of two human portraits.
The family were told Christy died while fixing railway tracks at night, and they never questioned this explanation, until Greer shows up at their door.
Curiously, they had never heard of Kieran Patrick Kelly...…..
On the record - The return of Rob Mulhern:
Rob Mulhern is a familiar name to frequenters of The Nobody Zone, Rob has been a core member of the investigative team since 2015. He acquired the audio tape of Kelly's confession from the British Transport Police, who reopened the Kelly file in 2015 when the story hit the headlines after the release of the book The London Underground Serial Killer ( See episodes 1 -3).  In five years the podcast achieved what various police forces across London including the BTP never could - they found Christy Smith. And while the BTP were favorably disposed to the podcast, Rob could never get them on the record, until now.
Rob takes the series findings to Detective Superintendent Gary Richardson, who agrees to source the missing inquest papers, but do they still exist?
The Inquest Papers:
In response to the above question, yes they do still exist, but I'm sure the suspense between paragraphs was unbearable. Rob returns to Richardson's office where he shares the inquest report into Smith's death on the railway tracks.
"The file itself contains about 35 pages of documents and dockets. Everything from handwritten witness statements, various depositions by professional witnesses, some typewritten forms, some hard-to-read carbon copy paper. The file contains everything there is that's related to the incident". In essence, it's a treasure trove of case evidence, with answers to multiple questions that have plagued listeners throughout the series. What did they find you cry! Well, even I have enough self control to resist that spoiler.
The Plot thickens - again:
During Kelly's confession Detective Superintendent Ian Brown can be heard asking him "You really want to get Christy Smith off your mind, don't you?", but why? Kelly alleges to have killed as many as 15 people, why hold onto this crime? And why willingly confess to multiple murders in the first instance? The podcast presents a few theories about Kelly's motivation, but his former solicitor John Slater has an interesting theory "You have to bear in mind that it was during the era where there had been more than one multiple murders. I mean Peter Sutcliffe was of course the most famous but there was also Denis Nilson at about the same time. And I did wonder whether he wanted to get infamy as a result of being a mass murderer."
Did Kelly have more victims:
Throughout the series listeners have been told to question everything, including the words of our killer, which honestly should be self explanatory - don't trust a mass murderer. All along we have asked if Kelly really killed 13,14 or 15 people, but what if the number is far higher?
According to Detective Superintendent Richardson families from the "70s or perhaps '80s" saw the press coverage and traced the Kelly case back to the death of a loved one on the railway line.
After this podcast launched, that number increased as more "people who lost loved ones or who knew Kelly's victims or who knew Kieran Kelly in person" got in touch.
I'm sure you came in search of answers, not new lines of inquiry, but for those you will have to tune in next week for the final destination in The Nobody Zone.
In the words of Kelly "Are you with me now?"