The head of Young People, Children and Education at the Arts Council says there is a decline in participation in the arts from the ages of nine and thirteen through to seventeen.
Seona Ni Bhriain said it is really important to ensure there are provisions for young people to be able to express themselves.
She said it isn't really surprising to find a decline in participation as young people prepare for the leaving cert but asked if that's the way it should be.
She told Morning Ireland that research shows those who participate earlier in life are more likely to continue to participate later in life, while girls are more likely to continue with participation in the arts.
Seona Ni Briain said the only way for most children to participate in the arts is through extracurricular activities, which means there is an income barrier for many people.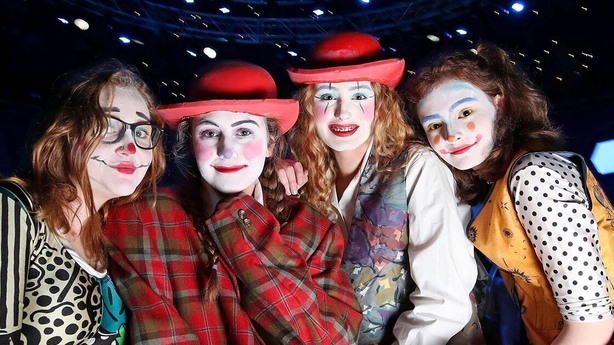 However, she added, the research shows the Deis schools are putting more emphasis on arts, and more people attending these schools feel they are given more access to arts and culture.
Ni Briain said the longitudinal research found that young people who read for pleasure or participating in drama or arts activities are doing better in their exams and reporting better life satisfaction.
New research by the ESRI and funded by the Arts Council, shows that young people become less involved in cultural activities as they prepare for the Leaving Certificate and leave school.
Using data from the Growing Up in Ireland study, the report charts a decline in reading for pleasure and taking music/drama/dance lessons between 13 and 17 years of age.