Irish Makers is a new series showcasing some of the most talented makers and creators that the country has to offer.
It's now more important than ever for us to support small independent businesses, whether that be by sharing their creations across social media, buying from them or recommending to a friend...
Today's featured makers are Rónán and Conor Mc Garvey with their business, Donegal Pens.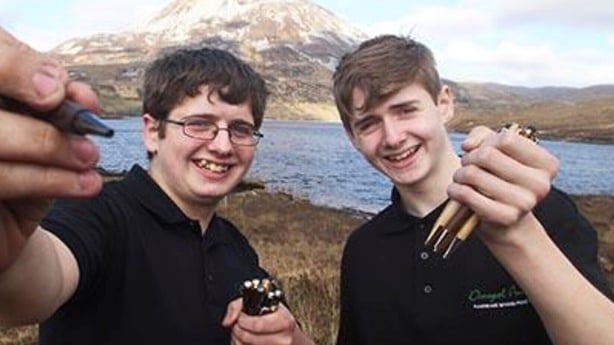 Donegal Pens was established back in 2010 when Rónán and Conor were just 13 and 10 years old and they even appeared on RTÉ's Junior Dragons' Den pitching their business idea. 
Their pens are all crafted, turned and assembled in the Gaeltacht region of Donegal, with each pen being unique from the last, making them the perfect present for a loved one this Christmas.
The pens are made with several different types of wood, including: Bog Oak, Yew, Ash, Elm, Olive, Beech, Cherry, Laburnum, Red Cedar, Purple Heart, Oak, Maple, Pear, Walnut & Spalted Beech.
For more information on Donegal Pens, visit here.