More than three decades after his passing in 1984, Luke Kelly's legacy as one of the great Irish vocalists continues to grow in stature.
Below, we present a trio of classic Kelly moments from RTÉ Archives...
Luke Kelly Sings (1979)
Luke Kelly explains how he met Patrick Kavanagh in The Bailey pub in Dublin. During this encounter Kavanagh told him he had a song for him.
For many people Luke Kelly's interpretation of On Raglan Road is the definitive one. Luke Kelly sings and plays banjo performing On Raglan Road accompanied by Al O'Donnell on guitar. Watch here.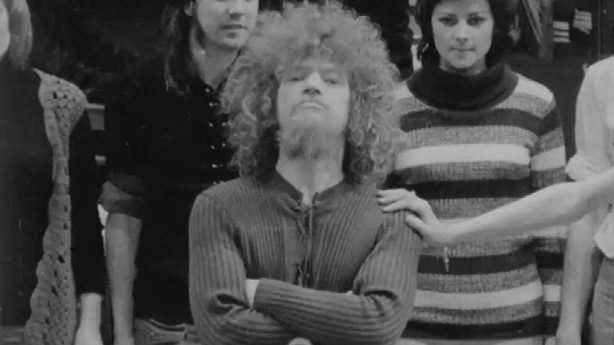 Hairy Herod Luke Kelly (1973)
Rehearsals for the rock opera Jesus Christ Superstar are underway in the Gaiety Theatre, Dublin with Luke Kelly from The Dubliners finding his feet as King Herod.
Cathal O'Shannon visits the third day of rehearsals for the rock opera Jesus Christ Superstar produced by Noel Pearson at the Gaiety Theatre, Dublin where 'a certain amount of shambles still has to be sorted out'. Watch here.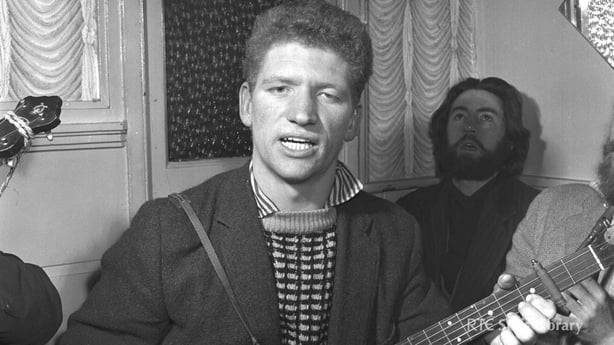 Luke Kelly Folk Singer (1963)
In this radio interview from 1963, a 22-year-old Luke Kelly tells Ciarán Mac Mathúna how he was converted from jazz to folk music after hearing 'The Auld Triangle' sung in a pub in Newcastle in England.
Luke had "about 50 jobs" in England, "cleaning lavatories, cleaning railways", but had recently returned to Ireland. He had been singing "since I started bawling in the cradle". Listen here.
Enjoy more from RTÉ Archives here.