Man on the ball Damien O'Meara picks the best sports books of 2020...
Champagne Football – Mark Tighe & Paul Rowan
What can be said that has not already been said about Champagne Football. A book which began life as the most anticipated publication of 2020. It certainly delivered and can probably claim to be the most important book ever written about Irish sport. It won't come as much of a surprise to readers of The Sunday Times that this book is comprehensive, meticulously researched and incredibly damning when it comes to its' examination of John Delaney's tenure with the Football Association of Ireland. This is the must-read of 2020, a book which does as much to shine a light on corporate governance in Ireland as it does sporting administration.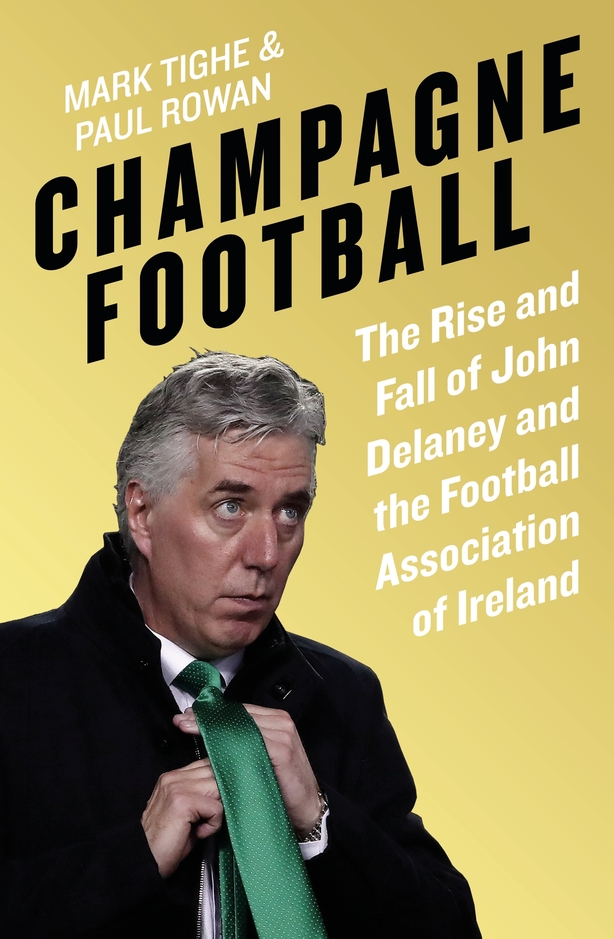 The Dynasty – Jeff Benedict
Coming in close to 600 pages this is a tome but also a brilliant read. The story of the NFL's most successful franchise in recent years, the New England Patriots, as Robert Kraft's love affair drove him to buy the franchise he initially supporter as a season ticket holder with his young sons and eventually turn it into an all-conquering entity. It will come as no surprise to anyone who read Benedict's co-authored biography of Tiger Woods that this is comprehensive in its' reporting of facts and stories from behind the scenes but despite its' size is a fast and energetic read. A brilliant insight into the operations of one of the world's best-performing sporting teams built around three pillars Kraft, coach Bill Belichick and star quarterback Tom Brady. Even if you've never watched a NFL game in your life, you'll take something from this.
When The World Stops Watching – Damien Lawlor
Possibly the most underrated book of the year. There are few certainties in sport but one is retirement. Damian Lawlor does what many have failed to do in the past and provides a brilliant insight into the challenges faced by elite athletes when it comes to deciding to end their careers, and how to fill the void that exists when sport , and in many cases, adulation is suddenly absent. What makes this book is the array of sporting stars featured showing how different the challenge of life after sport can be.
The Best Of The Rest...
The Russian Affair – David Walsh
The Rodchenkov Affair: How I Brought Down Russia's Secret Doping Empire - Grigory Rodchenkov
Two different takes on one of sport's greatest scandals of recent years. More than one review has likened Walsh's book to a Cold War thriller, the true story of the committed anti-doping official who falls in love and marries a star 800m runner who turns out an admitted drugs cheat. The book is a journey through deception, betrayal, infidelity, and an eventual escape from the country. Rodchenkov was amongst the architects of the country's doping regime and became the subject matter for Netflix's Icarus documentary. His book puts forward his story of how he became central to a great deception. How much stock can you place on the words of a man whose ambition was to distort sporting integrity is the reader's prerogative.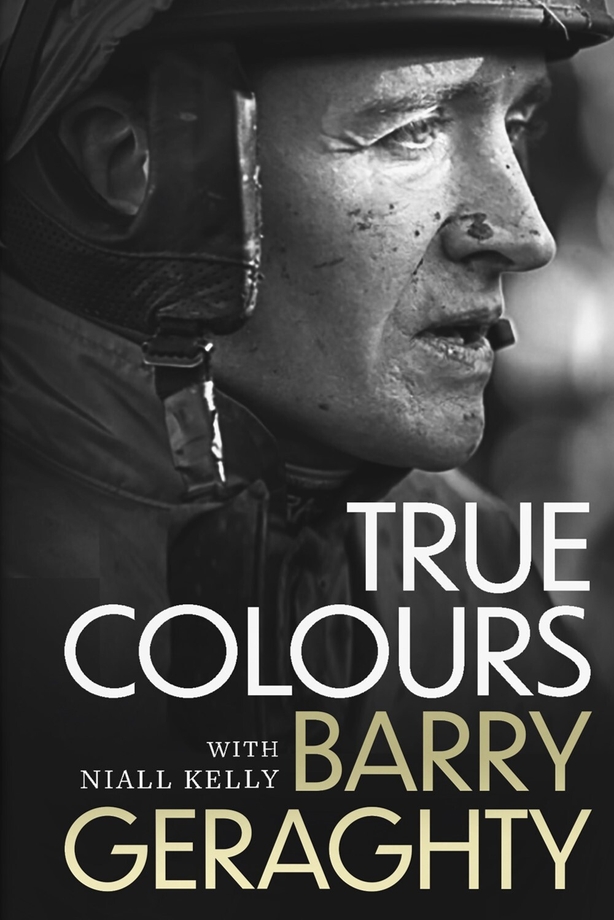 True Colours – Barry Geraghty (with Niall Kelly)
A near quarter-century career, 2,000 winners including some of the sports biggest races and famous horses but thankfully this book goes along way to avoid becoming a litany of racecourse days and victories. By a stretch, the pick of the book's passages are Geraghty's battles with injuries which would have ended most careers and his determination, perhaps more stubbornness, to bounce back when many were queuing up to write him off.
The Hill – Bernard Brogan (with Kieran Shannon)
One of the most prominent Gaelic footballers of the past decade becomes the latest in the line of recent retirees to put their story in print. As has become the norm with autobiographies in recent years, don't expect any salacious stories. The most revealing passages of the book relate to the different approaches of the various Dublin managers Brogan played under. Don't expect to gain an intimate knowledge of how Jim Gavin masterminded the five in a row, but do prepare for a little light to be shone on how Paul Caffrey, Pat Gilroy and Gavin combined to transform Dublin's fortunes. For a player who has achieved so much in the game, this is a remarkably modest book in large passages. One for Dublin fans.
My Life in Red and White: My Autobiography – Arsene Wenger
By some form of cosmic alignment, every club managed by Arsene Wenger wore red and white kits. Unsurprisingly his reflections on a life addicted to football is dominated by his 22-year spell in charge at Arsenal. Their fans will take most from a book which includes Wenger's reflection on changing the culture of the club and the subsequent success he brought. He puts forward his stance to critics who say he overstayed his welcome and stifled the club's competitiveness in latter years due to financial prudence he would argue was necessitated following the building of the Emirates Stadium. Critics of the book have questioned why Wenger chose not to mention an often fractured public relationship with Jose Mourinho. Wenger provides plenty of observations on the state of football at various points over his career and theories on player management, all too fleeting is his time in Japan managing Grampus Eight, where he teases cultural changes to be navigated without comprehensively delving into mindset changes he tackled.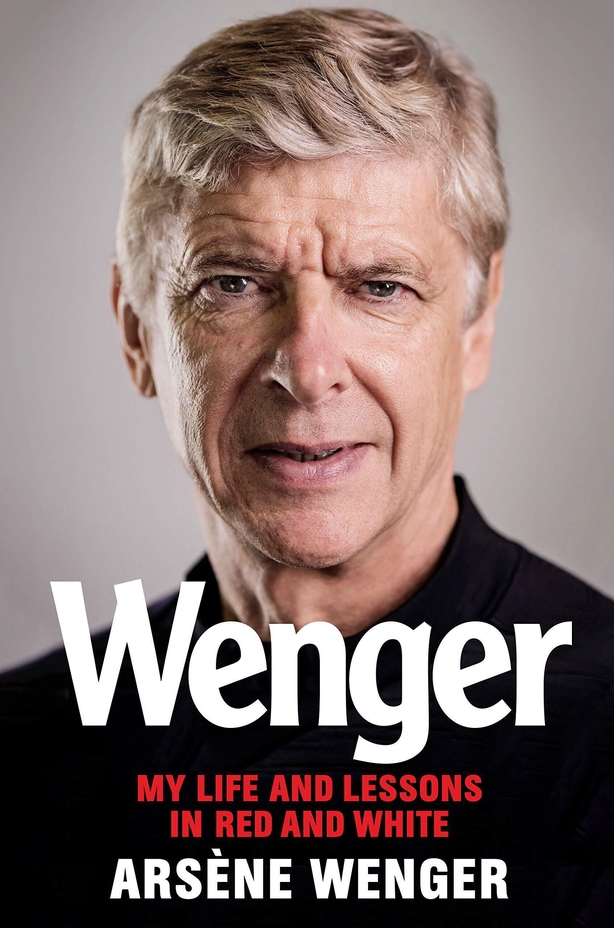 Nikki Lauda: The Biography – Maurice Hamilton
Lauda's life was one fully lived. A Formula 1 icon, one half of one of the sport's most famous rivalries, the survivor of an accident which should have claimed his life but saw him race again six weeks later. An aviation mogul post-racing retirement before returning to the pitlane where his guidance forged the careers of Lewis Hamilton and others. Maurice Hamilton, one of motorsport's most respected journalists, weaves all these elements and much more into a comprehensive and enlightening biography featuring contributions from some of the sport's most famous names.
No Hiding – Rob Kearney (with David Walsh)
Fuel – Sean O'Brien (with Gerry Thornley)
If some of the world's leading coaches dominated the rugby bookshelves in 2019 post Rugby World Cup, two Leinster and Ireland stalwarts who battle it out this year. The challenge facing both is similar, how do you tell a fresh tale when so many of your peers have already documented the stories of Irish rugby's big successes since the Grand Slam in 2009? The books are a fair reflection of the individuals themselves, Kearney considered and polished, O'Brien slightly rougher around the edges.
Robbo: Now You're Gonna Believe Us: Our Year, My Story – Andrew Robertson
Having ended a 30-year wait to win a top flight league title, Liverpool fans may spend Christmas and the New Year under an avalanche of new publications, accounts of their title-winning season and the impact of their charismatic manager Jurgen Klopp. As good a starting point as any is Andy Robertson's reflections on a season which began with ambitions of adding the English Premier League to their Champions League success only to see the cessation of play due to the Covid-19 pandemic cast doubt on whether the season would be completed.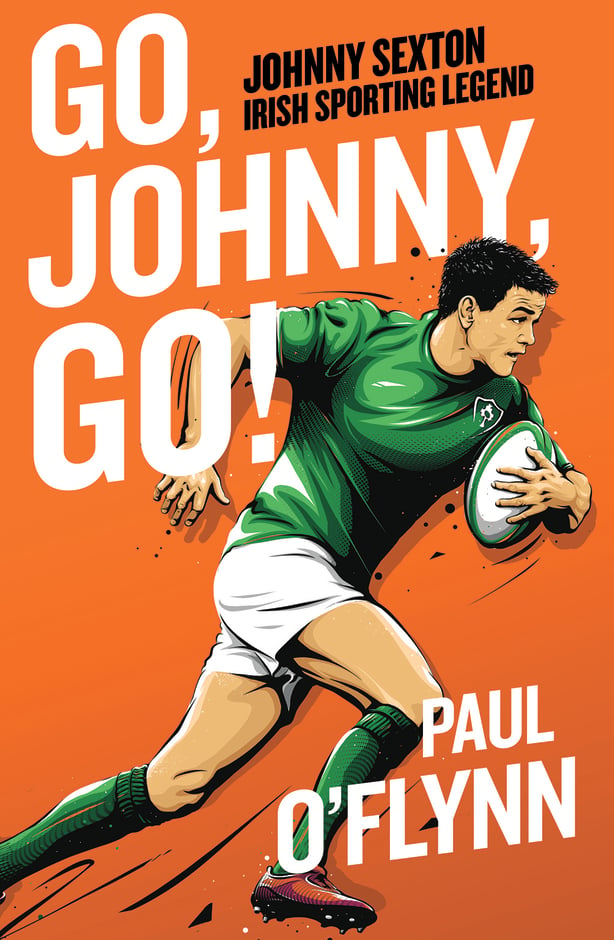 Sports Books For Kids
Go Johnny Go – Paul O'Flynn
The life and times of the Ireland and Leinster captain and former World Player Of The Year in story form.
Gaelic Spirit – Ger Siggins
Ger Siggin's conveyer belt of books which combine sport and history rolls on. In his latest offering, in the centenary year of Bloody Sunday, the ghost of Michael Hogan appears to help the central character Eoin Madden on his latest adventure.
Girls Play Too – Jacqui Hurley
A collection of bite-sized, informative and brilliantly illustrated biographies of some of Ireland's most prominent female sports stars