We are delighted to present an extract from A Light That Never Goes Out, the posthumous memoir by Keelin Shanley, published by Gill Books. 
Charting the twists and turns of both a remarkable career as an investigative journalist and a lengthy battle with cancer, A Light That Never Goes Out reveals with real honesty what it's like to keep living life and having a career – right up to Keelin becoming a co-anchor of RTÉ's Six One News – while dealing with the challenges of cancer treatment.
---
I take out the hard drive Niamh sent me the other week and plug it into my laptop. It starts whirring and I wait, listening to the sounds of the children arguing downstairs. I can't imagine what they are squabbling about and I want to tell them to pipe down, but then there's silence. They must have worked it out between them, I think, smiling to myself.
Suddenly, there I am, in my foreign correspondent's uniform, walking down a village street in Africa, nodding away as a man tells me his story. My hair is straight, in a bob, and as I watch, I find myself unconsciously touching the wisps that escape from the scarf I've knotted around my head. I see myself climbing aboard a rickety plane and looking wistfully out of the window. I look so young! I must have been around thirty-five at the time. It was the year before Lucy was born and I look relaxed, interested, alert. I wonder what it would have been like if I'd known what the future would bring. Perhaps it's silly to think like that, as none of us can see into our future, but it's tempting to look at my younger self through that prism, to see this foreign trip as a time of innocence.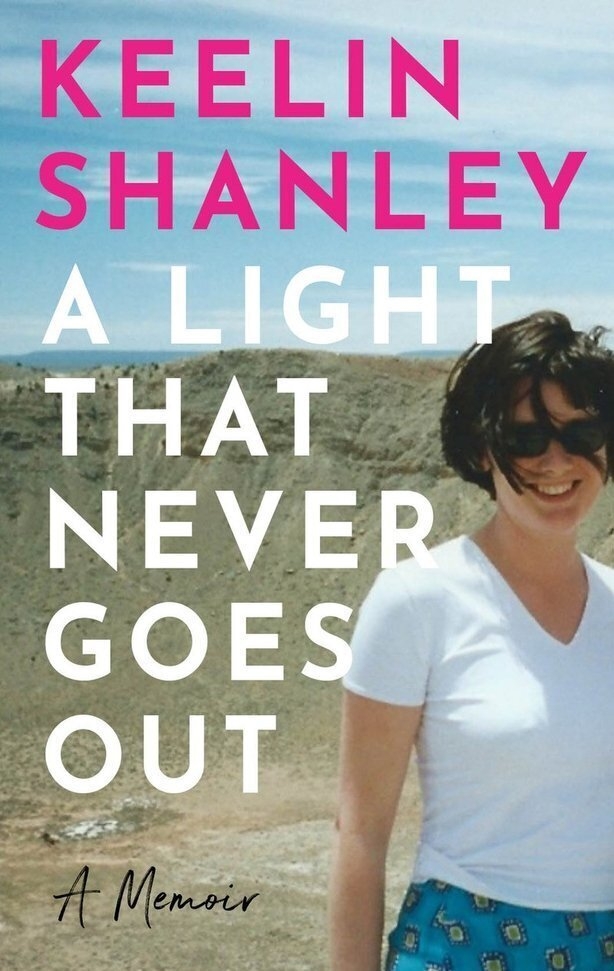 The series was called Far Away Up Close, and I made it with producer Kim Bartley for Prime Time around 2005/6. Later series would be presented by Liz O'Donnell and, strangely, John Waters. In the series I worked on, we were going to look at the impact of Irish aid on the ground in Honduras, Ethiopia, Liberia, Uganda, Bosnia and Mozambique. It was just before I had Lucy, so I was still able to do long trips overseas, which I knew I wouldn't want to do with a family. As any foreign correspondent will tell you, it's dangerous work: the world isn't a safe place for journalists any more and even though I'm happy to take risks, I knew that these might not be compatible with family life. So I was aware, even as I packed my bags for my first trip to Honduras, that this trip of a lifetime might well be one of my last.
Our first stop was in Honduras, which at the time was in the grip of gang warfare. I hadn't been to that country before, although I did get engaged in Colombia, in 1999. That was frightening in its own special way. Again, Kim Bartley was involved, having talked Conor and myself, and RTÉ colleagues Donogh Diamond and Ken O'Shea, into visiting the country for three weeks. We made for an odd crew but we had a great time, playing cards, drinking mojitos in the bars that lined the walls of the historic old town of Cartagena and fighting off mosquitoes. We had planned on taking a bus around the country, but Kim informed us that that was not a good idea because FARC rebels, who had been fighting a war with the Colombian authorities for more than thirty years, were kidnapping random people, including tourists, to raise money. Our only option was to head to one of the many tropical islands off the northern coast of the country. It was remote and beautiful and Conor was so taken with it we decided to stay the night. The accommodation turned out to be three hammocks under a straw roof, but our hosts fed us fried fish, plantains and rice and we read for a while, watching the red sun sink below the horizon. It wasn't long before we decided to clamber into our hammocks and go to sleep. Conor was tinkering with his minidisc player when suddenly his hammock collapsed and he hit the ground at speed. He screamed in pain, lying in the dirt. Spotting a cockroach running around, I urged him to get up. He did but then collapsed again in a faint, with his eyes rolling back in his head. It was terrifying. Kim ran inside to call for help.
We need your consent to load this YouTube contentWe use YouTube to manage extra content that can set cookies on your device and collect data about your activity. Please review their details and accept them to load the content.Manage Preferences
When Conor came to, he was dazed at first, then I came into focus and he said, 'Will you marry me?' I wasn't prepared for this! At first, I thought it was the concussion talking, so I said, 'Yes, I will marry you, but you have to ask me again properly tomorrow – if you're still alive.' Apparently he'd had it all worked out that night. He was going to get up early, sneak off and write his proposal in the sand, then come and get me and say, 'Let's go for a walk on the beach.' How romantic. The next morning, looking slightly the worse for wear, he repeated his proposal. Once again, I said yes.
A Light That Never Goes Out (published by Gill Books) is out now and available to purchase here.