Filmmaker Kevin McCann writes for Culture about the late Irish novelist, playwright, poet and short-story writer, Dermot Healy, his collaborator on the short film Prison Door, which screens on RTÉ2 on Monday, November 9th.
To celebrate the writer Dermot Healy who passed away in 2014, RTÉ will premiere the short film Prison Door on his birthday November 9th. I directed his screenplay for Prison Door and have many cherished memories of collaborating with the man once described by Roddy Doyle as "Ireland's greatest living writer".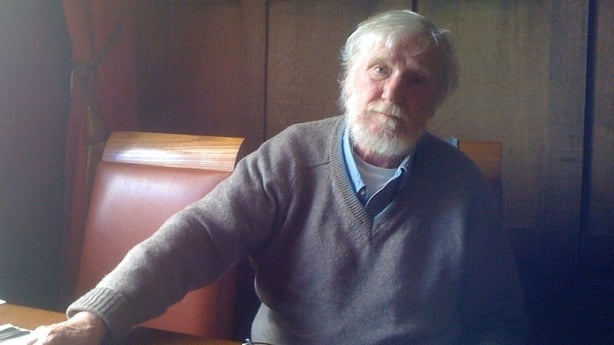 Irish artists, especially those of us from the border, hold the name of Dermot Healy up high. He was a beloved novelist, poet, short story writer and playwright. The late Séamus Heaney called him "the natural heir to Patrick Kavanagh".
What struck me about Dermot was how he spoke with nature's tongue. Silences, mutterings, long 'hmmmms' and musical tones were welcomed into the spake. In a conversation with Dermot, other parts of your spirit were speaking to other parts of his.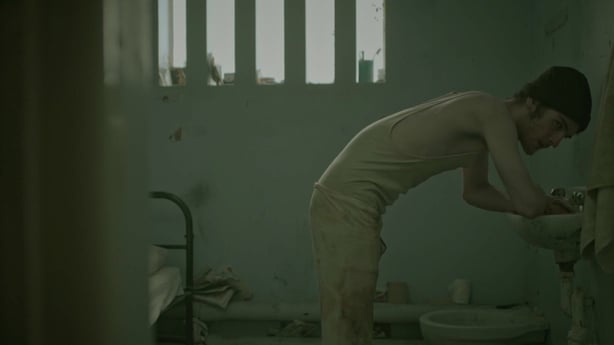 Dermot lived much of his life in Cavan, before moving to Sligo with his second wife Helen into a picturesque cottage right on the coast. For 26 years, they enjoyed the sound of the sea and a view of Benbulben sitting behind a limestone sea-ledge known as Serpents Rock.
Irish artists, especially those of us from the border, hold the name of Dermot Healy up high.
According to Helen, Dermot had a galvanised roof put on their cottage to hear the rain. Serpents Rock is a timeless place. With an old friend from Cavan, Skinny McArdle, he had fought back Atlantic waves by building cages of rocks to protect the road which ended at the cottage.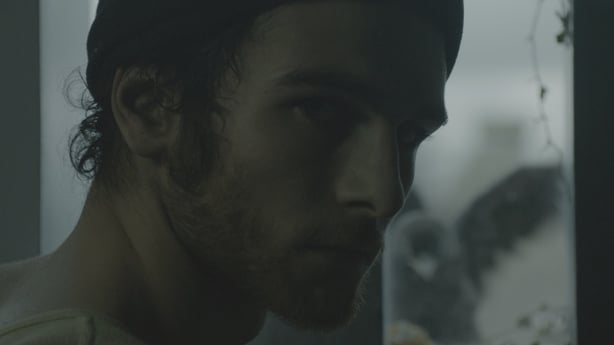 In 2012, I drove over to see Dermot to discuss working together. After showing me Lisadell House, Streedagh Beach and Ellen's Pub, we ended up in Yeats' Tavern. Over dinner, I listened to him proudly recount labouring jobs he had earlier in his life.
He then told me about working in a prison and how he noticed some inmates never left their cells for daily 'time out of cell'. We delved into this mystery and found the makings of a "nice little film". When I asked to take his photograph there and then, he purposefully placed his proud arm on the table, like a chieftain showing his sword.
We need your consent to load this Vimeo contentWe use Vimeo to manage extra content that can set cookies on your device and collect data about your activity. Please review their details and accept them to load the content.Manage Preferences
Dermot's script for Prison Door was filmed in the historic H-Block prisons near Belfast. He had hoped to play a small role, but health reasons prevented this. My last text to him confirmed that our film was wrapped. He replied "Good work. Well done, Dermot."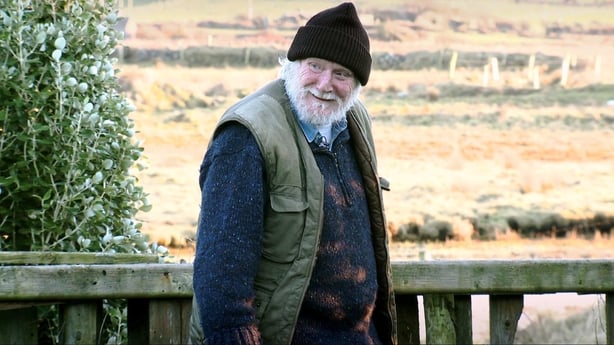 He passed away soon thereafter and never got to see the final film. At his funeral in Maugherow Church, President Michael D Higgins sat at the front across from Helen and Dermot's family. Among the hundreds of mourners were writers, artists, friends and neighbours.
At the country graveyard, Dermot was laid to rest. As three flautists played Mise Eire, his neighbours took turns shovelling earth into the grave until it was filled. Walking back to the car, I spoke briefly with Roddy Doyle. He wore that smile of sadness. We had both known and lost a master.
Dermot Healy's headstone bears a quote from the writer Frances Molloy :
'To pray is to wish another well'.
Prison Door, which screens on RTÉ2 at on Monday, November 9th at 11.50 pm.