The celebrated Irish ecologist Richard Nairn found himself observing the moods and seasons of the small woodland which he once bought in County Wicklow and the summary of his quiet study became the material for this fascinating 300-page work.
The veteran ecologist and grandfather - the book is dedicated to his three grandchildren - was the first director of BirdWatch Ireland and his interest in nature and the environment is born of many experiences. He spent years looking for a patch of land to establish a smallholding in which to grow their own produce, cut timber for fuel and be in large part self-sustaining. Land was eventually found, which had been part of the extensive estate known as Glanmore in County Wicklow. Seamus Heaney, who worked on much of his poetry in a house in that mid-Wicklow area, once gathered poems under the umbrella title of Glanmore Sonnets.
The land which Nairn acquired had been bought in stages by one Francis Synge in the early nineteenth century and remained in the Synge family through the nineteenth century, a period painfully marked by the ravages of the Famine. It was, however, twenty acres of it which had been leased by the Byrne family which Nairn eventually came to buy.
Ned Byrne, the author tells us, was a young boy in those traumatic Famine years, but he prefers to conjure the hard-working farmer at a later date when the island had recovered somewhat.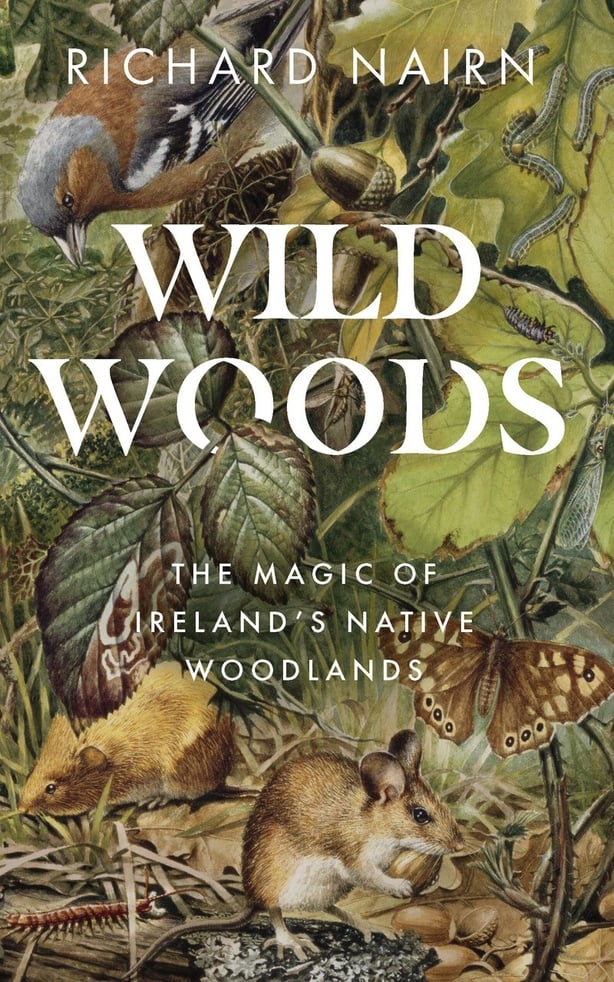 On the south-facing side of the valley were the permanent pasture fields and hedgerows where he had toiled all those years ago, writes Nairn as he reflects on Ned's life. I imagined him in summer, driving the horse-drawn mower through the flower-rich meadow to save the hay that would sustain his cows over winter.
Nairn elected to planted local mature oaks on the land and his experiences watching how they germinate and grow make for engaging reading in what is a story of dogged persistence and patience rewarded. Natural regeneration saw not only his oak trees thrive, but tiny seedlings of alder, birch and hazel also germinate on his acres once the sunlight reached them.
The author explores the wealth of Ireland's native trees, and examines the concept of sustainability in forestry, an urgent theme given the ecological criminality of what is occurring in the Amazon basin.
The business of reforesting cutaway bogs, the thorny subject of highly-invasive Japanese knotweed, the safe maintenance of the habitats of squirrels and pine martens are all part of Nairn's brief. The writer argues that if the pine marten is allowed to expand again it may bring with it a natural biological control of the invasive squirrel, thus avoiding the need for artificial control measures which would indirectly help the survival of our native woodlands.
Read an extract from Wild Woods here