Curtis Sittenfeld is one of the best short story writers around, and her relative ease with the medium is apparent from the first line in these stories featuring her finicky, preening and guileful characters.
We get to know her creations, albeit in relatively short scenarios, but they compress and process so much in their potent workings out, that in the end it is like as if we have read entire novels about her eccentric protagonists. And if we haven't quite felt that as readers, well then we feel we would easily read an entire novel about any of them. You want to know how they got on in other circumstances, further down the line.
Sittenfeld, who 'lives with her family' in Minneapolis, gained fame for her novel, American Wife, which was based to a greater or lesser degree on the life of Laura Bush. Further acclaim followed the publication of Rodham this summer, a novel which imagined how Hillary Rodham Clinton's life might have played out if she hadn't married Bill.
In between times, there was a particularly engaging collection of short stories, You Think It, I'll Say It, which appeared in 2018. However, there are also four other novels, Prep, The Man Of My Dreams, Sisterland and Eligible. She has indeed been prolific.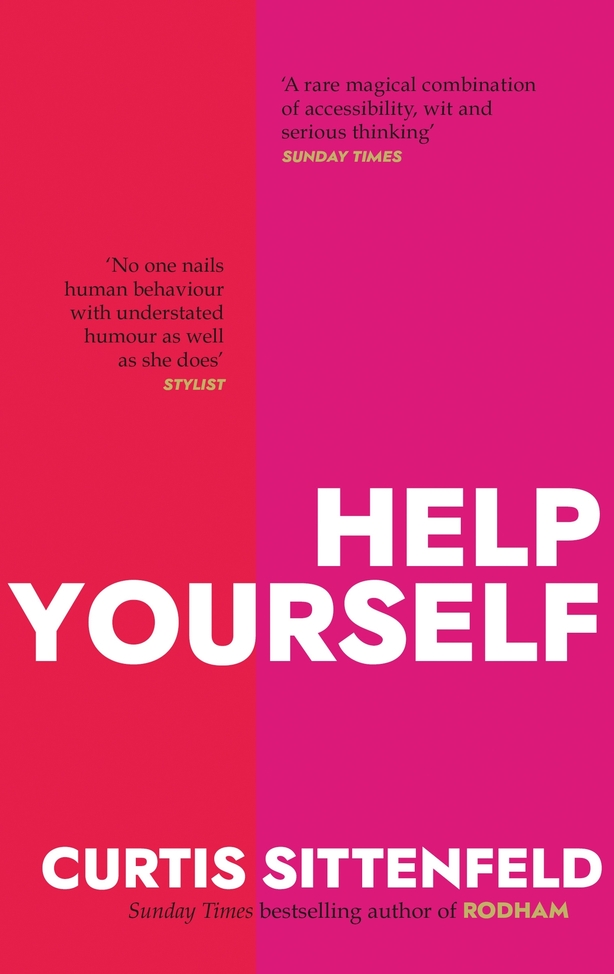 In the opening story of her new collection, White Women Lol, suburbanite mom Jill gets into local-viral trouble after she confronts three black strangers fraternising together in a bar during what she assured them was her friend Amy's private birthday party. A local TV  celebrity, Vanessa Johnson, an anchor at Channel 8, is also a mom at the school gates, however briefly, each school-day morning.
Vanessa, deemed to be 'the most beautiful mother' of the children at Hardale East Elementary School, is black too as it happens. However, because the family dog Kiwi, a Shih Tzu, has gone missing she has his disappearance on her mind. There are missing dog posters and elaborate instructions disseminated throughout the neighbourhood about just what to do if the dog shows up.
Meanwhile, Vanessa appears to be paying no heed to the Facebook shaming that trails Jill, who is the butt of 'white privilege' taunts on social media. The two plots, the viral shaming and the missing pet, cleverly intertwine and culminate in what seems like a neat almost-resolution.
Show Don't Tell is a fascinating campus-set short story concerning the fevered speculation about just who among the literature students has managed to secure one of the four fellowships granted each year. There is a recap at the close about how the small group of friends fared in later life and you would dearly like to hear more about them.
Meanwhile, the protagonist of Creative Differences is a Wichita-based preschool teacher and photographer who, despite her initial agreement, reacts against the proposed documentary about her artistic life. 
We need your consent to load this YouTube contentWe use YouTube to manage extra content that can set cookies on your device and collect data about your activity. Please review their details and accept them to load the content.Manage Preferences
Whatever about the novels, which are bigger commitments, at least make yourself get to know the short stories of Curtis Sittenfeld. They will pull you right in with canny observation, sharp sketching and a seam of delightfully mordant humour.