In his latest work, an illuminating, surely definitive history, Giles Tremlett turns his attention to the International Brigades who fought on the Republican side in the Spanish Civil War.
Tremlett's interest in the foreign volunteers who made their way to Spain to fight fascism is deeply personal and passionately felt. Take the case of Virgilio Fernández del Real, whom he watched on video in 2019. The veteran of the Spanish conflict sat up in his bed at his haçienda in Guanajuato, Mexico.
"Bloodshot eyes peered out above a rampant white beard, " Tremlett wrote recently in The Guardian, concerning the veteran partisan who fought against Franco and the Nationalist forces in the Spanish Civil War (1936-1939).  
"A big red, gold and purple flag, representing Spain's short-lived republican democracy from the 1930s, was spread out behind him, " continued Tremlett, the English historian and long-time Spanish resident.
On December 26, St Stephens' Day, Fernández del Real would, although it seemed unlikely given the man's all apparent ill-health turn 101. 'I still have the strength to say: '¡Viva la República Española!,' declared the Mexican veteran in Spanish.
Nine days before that birthday, his wife, Estela, sent Tremlett another message in Spanish, as follows: "Fifteen minutes ago, Virgilio went on his journey to the Father's house, transcending into the infinite. He is no longer suffering."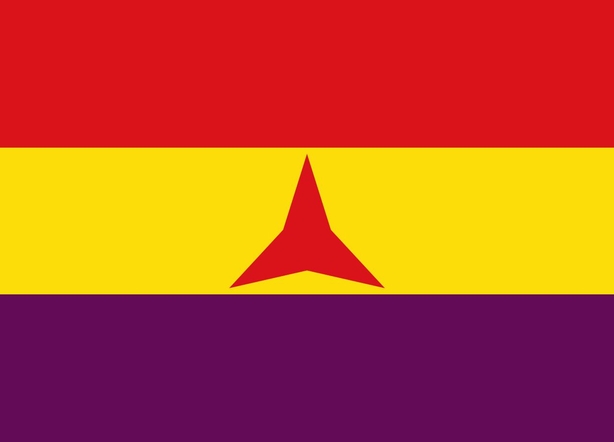 Tremlett revealed how the elderly couple had stayed in his Madrid apartment eighteen months earlier, as Virgilio recovered following a fortnight's stay in hospital.He had become ill during a return visit to Spain.
"My kitchen became a shrine as visitors trooped through, anxious to thank Virgilio for serving in a volunteer army called the International Brigades, " wrote Tremlett. " That unit of 35,000 foreigners from eighty of today's nations had fought against fascism in the Spanish Civil War and been disbanded in 1938, a year before the short-lived democratic republic was finally extinguished. More than 50 years later, their actions still resonated."
Tremelett's exhaustive work on the subject - whose subtitle is Fascism, Freedom and the Spanish Civil War - takes the story from Barcelona in 1936 up to 1939, and a chapter fittingly entitled A Farewell to Arms. Not the whole story though, and as the book's trajectory ends in 1941, International Brigade veterans are signing up to fight once again for democracy as members of  the French Resistance.
We need your consent to load this YouTube contentWe use YouTube to manage extra content that can set cookies on your device and collect data about your activity. Please review their details and accept them to load the content.Manage Preferences
The men and women of the International Brigades were drawn from all across Europe, from Africa, China, India, and North and South America. The historian supplies a fascinating, alphabetic table of participating nationalities at the start of his monumental 539-page work, from Albania and Andorra all the way to Venezuela and Yugoslavia.
Volunteers came from non-sovereign nations, colonies and protectorates too, from Vietnam, from Cyprus, Armenia, Belarus, Ethiopia, Slovenia and Slovakia and from both French and Spanish Morocco. The complex motives for travel make for fascinating reading.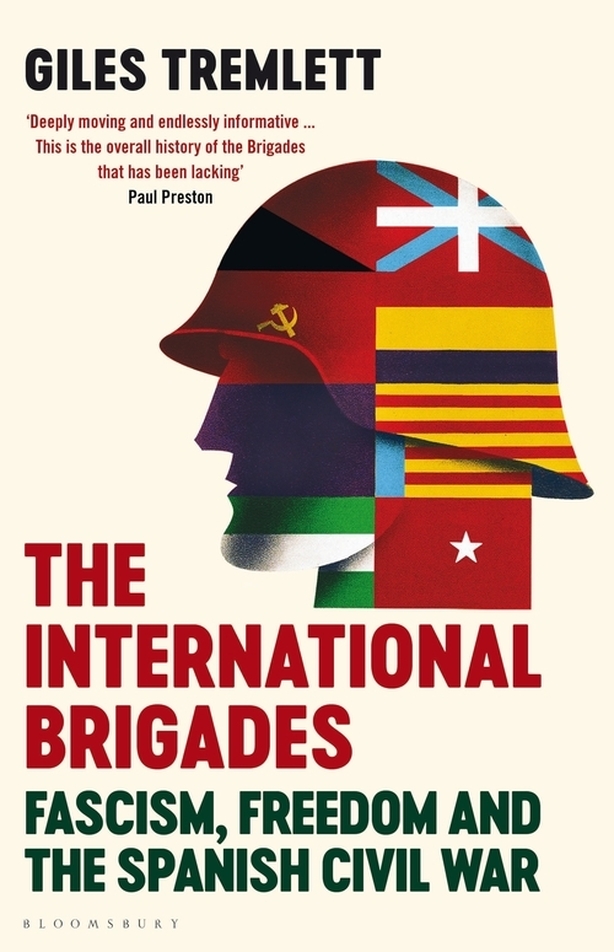 Almost 1,000 Irishmen in all enlisted to fight in the Spanish Civil War, some with the Nationalist forces and others with the Republicans, but the reader interested specifically in Irish involvement will have to turn elsewhere for the relevant accounts. Irish support for the Republicans came from the relatively slim numbers of Irish socialists, including some veterans of the IRA who had fought in the War of Independence and the Irish Civil War.
About 150 Irishmen travelled to Spain as part of the Abraham Lincoln Brigade of international volunteers, forming the so-called Connolly column. However, there is no mention of International Brigade veteran Michael O'Riordan, who later became General Secretary of the Irish Communist Party.
This is a truly global picture, in other words, a fitting tribute to what was in fact the losing side, (those) idealistic men and women who formed a volunteer army of a size and kind unseen since The Crusades.