Barry O'Rourke writes for Culture about the release of one of the most eagerly anticipated video games of the year, FIFA 21...
With over 3.6 million players already in-game, FIFA 21 comes at an opportune time to remind the world what soccer is all about.
Seconds in to loading FIFA and I am immediately thrown into a match. The sight of thousands of cheering fans lining stadium stands feels eerie. It is safe to say the game is set in a very different world.
Admittedly it's been quite a while since I last played a FIFA game, which is something both commentators Derek Rae and Lee Dixon remind me of with visceral honesty throughout my first match. "The goal was in front of him, just kick it in!" and "What on earth happened there?" are shouted at a tutorial-match which sees me lose 1-2. I don't know what happened either, Lee.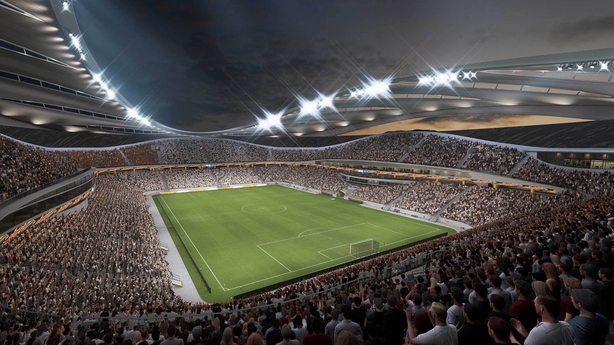 But what I do know is that even when losing, FIFA 21 is quick to learn and as fun as I remembered. Refined gameplay is noticeable with passing, blocking and controlling players feeling more fluid, natural and less frustrating. I have only myself to blame for poor performances.
You are expected to think of defence as much as offence in matches where the AI acts much smarter than I initially gave credit to. A new agile dribbling system presents more creativity to use fast footwork and skill moves to bypass defenders, if and when you learn to do so.
We need your consent to load this YouTube contentWe use YouTube to manage extra content that can set cookies on your device and collect data about your activity. Please review their details and accept them to load the content.Manage Preferences
Increased 'positional personality' also promises players live up to their real-world by having them place themselves in the right place at the right time, and a re-imagined collision system creates smoother interactions across the pitch.
These new additions give players more control and reward creativity in a series of games which otherwise is carefully rigid to its standard game formula.
So what's new?
Stay at home and play together has been a big message from the gaming industry this year. It's also been given a huge emphasis in FIFA 21, and it's here we see some of the obvious new features.
In Ultimate Team, for example, the new co-op mode lets you tog out with your mates and earn weekly progress in both Division Rivals and Squad Battle and work towards brand new co-op objectives. The simple gist is that you're being rewarded for playing together.
Volta mode returns and offers an enjoyable escape from the seriousness of FIFA Ultimate Team. Five-a-side teams bash, shoot and ricochet footballs across levels which will remind you of those zany football-parkour style adverts. It's fun, snappy, immediate and cheesy in all the right ways and again, the squad mode emphasises yet again the benefits to kicking a ball online with your mates.
Besides the focus on co-op, career modes return with new features and added sophistication. As a manager you can take the reins of your favourite club and control all aspects of your squad, from player development, to their training schedules, to scouting new talent and much, much more.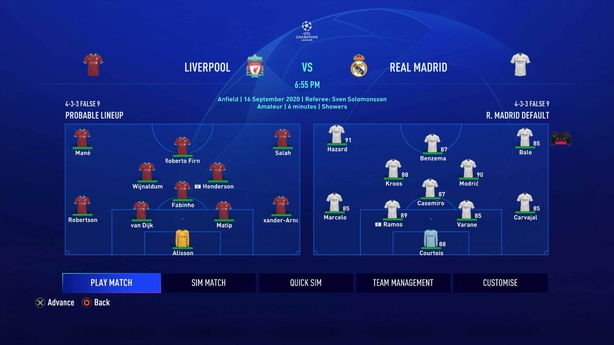 An interactive match sim lets you jump in and out of matches at any point with just a click of a button and is a great option for players wanting to flex both their managerial foresight and football skills in tandem.
'Player career' sees you take control of either an established professional or an up-and-coming young prodigy of your own creation, deciding on everything from their attributes, to their looks, kit, animations and more.
While sport this year has been very unpredictable, FIFA 21 brings with it the same consistent, high-calibre action we've grown to expect from EA Sports. The big emphasis on co-operative play and community objectives also feel like FIFA 21's aim is to remind you of what the soccer community was about until recently, and hopefully, what it will be again.
FIFA 21 is available on PlayStation4, Xbox One, PC and Nintendo Switch.
Hotshot Racing - Classic Retro Racing
If you're looking for more sport fixes from the comfort of your own home, Hotshot Racing promises to be a fun, 90's infused car game that puts all your senses and reflexes into high gear.
We need your consent to load this YouTube contentWe use YouTube to manage extra content that can set cookies on your device and collect data about your activity. Please review their details and accept them to load the content.Manage Preferences
Players can race across a host of different modes including grand prix, single race and time trial, and with three levels of difficulty there is something to play for both casual and die-hard racing fans. Up to 4 players can race together cooperatively, and 8 players online against a backdrop of levels including marina, funfairs, temple ruins to metropolis.
Whilst the level design is incredibly retro, the high-octane chase nature of races comes across as very, very real. One wrong drift or collision with someone can have you from 1st to 8th in a flash. Different game modes offer even more fun including 'Cops & Robbers', where you chase or be chased by the police, and 'Drive or Explode' where you'll need to keep up a high speed or risk exploding.
Hotshot Racing is everything great about retro car games, neatly bundled in the guise of a modern title.
Hotshot Racing is available on PlayStation 4, Xbox One, PC and Nintendo Switch.