A exhibition celebrating Bram Stoker is currently on display in Sligo's Hamilton Gallery, further highlighting the Sligo link to the Dracula author.
The exhibition features the works of an eclectic cohort of artists from Ireland and Northern Ireland, in a celebration of macabre and gothic responses to Stoker in his part-ancestral town of Sligo.
Stoker's mother, Charlotte Stoker (neé Thornley) grew up in Sligo and was said to have inspired the author through her tales of the great cholera epidemic that tore through the town.
Bram Stoker Exhibition with Invited Artists, Hamilton Gallery, Sligo from Saturday 10th October 2020 - https://t.co/TduRfVoJuw pic.twitter.com/B5B8RY48os

— Hamilton Gallery (@HamiltonSligo) October 5, 2020.
In 1832, Sligo was the medical epicentre of a devastating Cholera outbreak across Ireland and the UK, with an estimated 1,000 lives lost during this period. Charlotte went on to write an essay in 1877, Experience of the Cholera in Ireland, which highlights the fear felt by the population at the time of this terrible outbreak.
During this outbreak whole neighbourhoods were wiped out, people were buried in mass graves, often live burials took place and priests had to defend Cholera sufferers from fear-inflamed communal violence.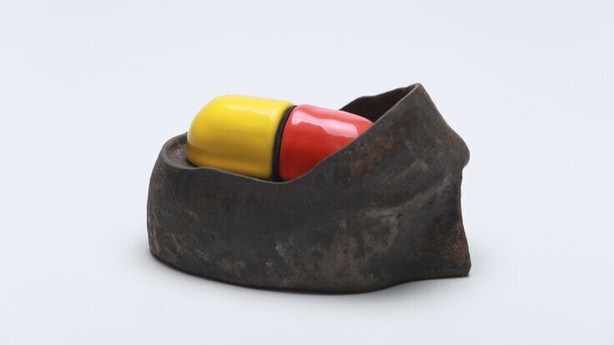 It's only fitting that such an show would take place in Sligo, paying homage to the novel of the Transylvanian vampire who travels to England in search of new blood.
The Stoker exhibition features the works of artists Mike Bunn, Patrick Colhoun, Graham Gingles, Lisa Gingles, Cara Gordon, Paula Pohli, Gerard Scott and Eleanor Swan, and can be viewed on the Hamilton Gallery website due to the current public health guidelines, restricting visits to galleries and museums.
The exhibition can be viewed online here.