Towards the end of My Life In Red And White, former Arsenal manager Arsene Wenger ponders the conversation that will take place should he eventually reach the gates of heaven.
Asked what he did in life, he proposes that his answer will be that he tried everything within his power to win football matches. In isolation, it is a statement which could be considered an attempt at humor but taken in the overall context of this published reflection on his career it is not an unreasonable assessment of what appears to have been Wenger's primary objective in life.
Football to him is not merely a profession, most certainly not a hobby, it is framed much closer to an obsession. For the tall Frenchman, it has been a foe who can bring with it sleepless nights, the occasional gift of unbridled joy but consistently a entity against which he battles to improve himself, his players and in much more than a philosophical sense, the game itself.
From the outset, we embark on a near 70-year retrospective where life is totally interwoven with the sport. He takes as the starting point the family-run restaurant in Alsace where Wenger was first exposed to football, courtesy of the weekly gatherings of the local village team, culminating with the intensity of his time in North London where his sphere of influence ultimately permeated every aspect of Arsenal's daily activity.
Wenger's stellar managerial career spanned four clubs across three countries. His revisiting of his time in Japan and the cultural challenges encountered is entertaining, if a touch too fleeting. Virtually half the written content relates to his twenty-two years at Arsenal, fifty-five of the 320 pages are dedicated solely to a statistical breakdown of his seasons in England, league tables, records of the 222 players who played for Arsenal's first team under his guidance.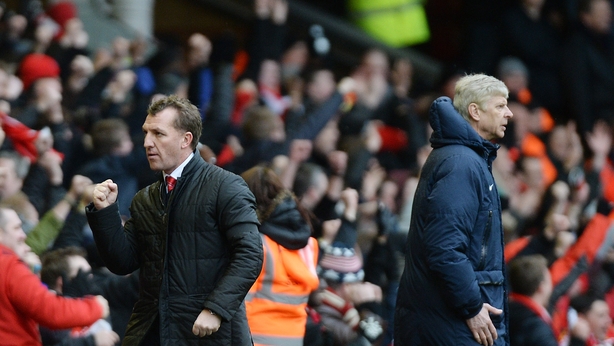 Wenger brought Arsenal to three English Premier League titles and seven FA Cups, making the team a constant presence in the UEFA Champions League. He is regarded as a transformative force within English football. At the end of his debut season, just he and Chelsea's Ruud Gullit represented non-British or Irish managers in the top-flight. By the time he departed all but eight of the twenty teams could boast the same.
While he can claim no credit for the recruitment policies of opposing clubs, he can rightly claim to have influenced how managers approach the game and of being amongst the early adopters of elements of team preparation which are now the norm. He addresses elements of his philosophy which were used by sceptics and his critics to turn his management style into a caricature at times.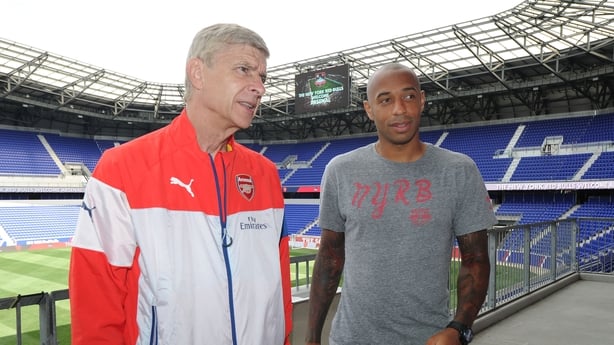 Banished was the players' diet of fizzy drinks and chocolate, introduced were caffeine drops on sugar cubes at half time, physical and mental preparation was revolutionized, relative to what was then the norm. Facilitating the improvement of human performance through tailored man-management is a constant ambition.
In a time where current champions Liverpool have been ridiculed by some for recruiting a specialist throw-in coach, what would the same people have said about Wenger having a dietician on-site to teach his squad how to chew their food properly to aid performance?
The publicity for My Life In Red And White labels the release as Arsene Wenger's "definitive autobiography." It is thorough but not all-encompassing. As is the norm with autobiographies, this is history through Wenger's eyes and from his perspective.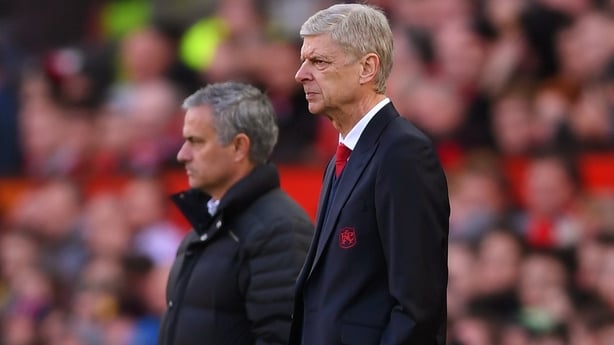 There are passages of extreme self-examination. He implies that too many things in life became secondary to football, to great personal cost in effect.
He is a man who clearly carries regrets about lucrative job offers turned down in the past. This was in part due to loyalty to Arsenal, latterly due to a contractual clause written into the financing of their Emirates Stadium redevelopment which obliged him to commit his future to the club for a five-year period.
His theories on player recruitment, scouting and management are for the most part thought-provoking and demonstrate why he is so in demand as a speaker amongst the denizens of the international business world.
Passages relating to the 2003/04 season where Arsenal's Invincibles won the League unbeaten provide great insights, particularly of the mental toll exerted on him. The anguish of losing the 2006 Champions League - to Barcelona  - is recalled in one of the book's best passages.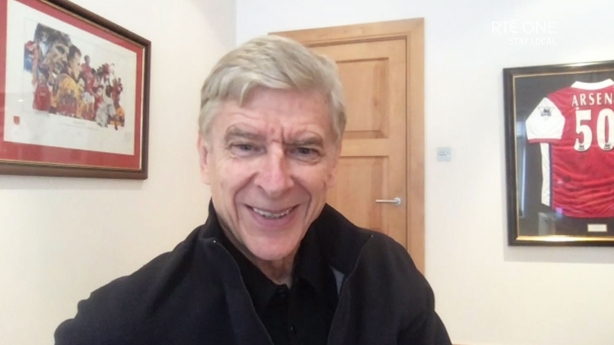 Arsenal fans may benefit from, but ultimately take issue with his insights regarding finances and the reality of the restraints on the club's ability to delve into the transfer market in his latter years.
He documents the restraints brought about by their decision to prioritize the building of a state-of-the-art stadium. A gaping omission is a more detailed account of his departure from the club and a full account of the boardroom back and forth which led to his exit with a year of his contract let to run.
Whether it is not covered out of an enduring love and loyalty to the club or due to the frequent legal complexities that come with these decisions is ultimately to be seen.
Currently FIFA's Chief of Global Football Development, Wenger is yet to set foot back at Arsenal. He wants not to be a shadow on current day-to-day events. There is no doubt his legacy will live long at the club. As with his approach to on-field matters, this book puts in an impressive performance whilst still leaving areas where improvement is possible.
Damien O'Meara