This pair of newly-issued novellas from the pen of the prolific writer and parliamentarian, Natalia Ginzburg (1916-1991) are authentic in pyschology, in dialogue and in atmosphere, with a kind of no-nonsense pragmatism about them. 
The stories have the feel of real, eccentric family life as it is lived – there is no other kind but eccentric family life, it is clear. They are authentic in dialogue and in atmosphere, with a kind of no-nonsense pragmatism about them. The first of these, Valentino, concerns the eponymous young dandy whose proposed career in medicine, urged on by his father, leads to his two sisters having to eke out on little money as they try to progress their own careers.
The narrator sister does, however, manage to become a schoolteacher, while the other, Clara, marries and rears two children. To make ends meet, she is obliged to address envelopes all day for an Italian official. Meanwhile, Valentino fails to take medical studies seriously and fritters away his time after marriage to a wealthy but ugly woman ten years his senior.
'Ugly' as usage is typical of Ginzburg's plain-speaking bemusement and harks back, of course, to different norms of acceptability. One would of course have to locate the original Italian word which may not have the same connotations. Such is the business of translation and the choice of the usage 'ugly' would have been down to Avril Bardoni (1936-2017) translator of these lively, engaging tales.
Born in Palermo in Siciliy, Ginzburg (neé Levi), who grew up in Turin, was involved in political activism all her life. She served in the Italian parliament as an Independent deputy from 1983 to 1987, having left the Communist Party prior to that. She married Leone Ginzburg, a prominent Turinese writer, in 1938, and in 1940, the fascist government exiled the Ginzburgs and their three children to a remote village in Abruzzo. Following the fall of Mussolini, Natalia's husband fled to Rome where he was tortured to death by the Fascists.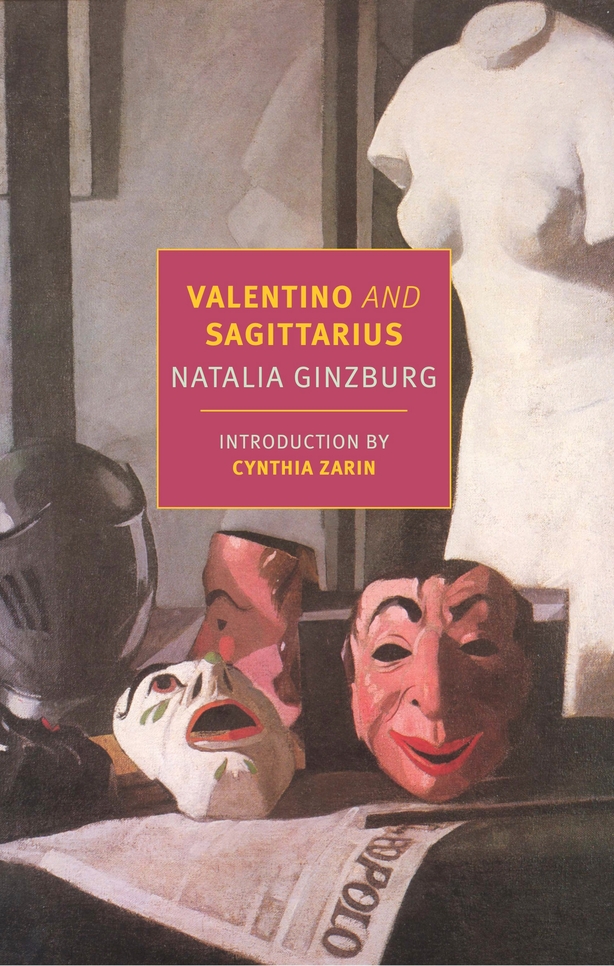 The author married Gabriele Baldini, an English professor in 1950 and spent the following thirty years writing literally dozens of novels, plays and essays. She drew on her own family story for the autobiographical novel Family Lexicon, which won the prestigious Strega Prize in 1963, the year of its publication in Italian as Lessico Famigliare. Family Lexicon - published by NYRB in the USA -   is a valuable companion work to Voices in the Evening, which, like Family Lexicon is published in paperback by Daunt Books this side of the Atlantic.
Voices in the Evening (La Voci della Sera) introduces the reader to a tight-knit Italian community with all their pretensions, ambitions and disappointments before and after the Second World War. Ginzburg had a remarkable ability to tell a story plainly, but she had a zestful verve and brio in her narratives which must have made the books pure pleasure to read in the Italian original. In truth, the experience seems just as good In English, there is no purple prose under Ginzburg's under sharpened pencils.
Likewise, Valentino and its companion Saggitarius, which are set in post-Second World War Italy, deal in similar pretensions and disappointments, mercilessly laid bare in Ginzburg's guileful prose. There is a touch of Samuel Richardson's Pamela or Daniel Defoe's Moll Flanders and their respective portrayals of the Eternal Feminine(that now somewhat unfashionable phrase) about Saggitarius. The story is told by the younger of two daughters, a university student, and it concerns in the early part her sister Giulia's marriage which has proven to be a serious disappointment to her widowed mother.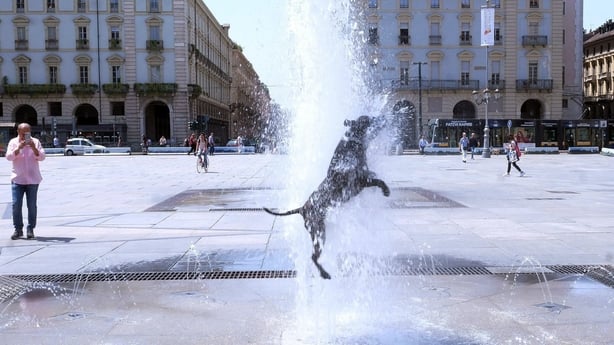 The tale recalls the fiercely ambitious materfamilias as she tries to marry off the rather withdrawn Giulia while on holiday breaks at Italian resorts such as Chianciano and Salsomaggiore. Matters are not helped by the fact that the young girl is stricken with fever during their stay in another such watering hole, Viareggio. However, prior to the sickness, Giulia has been courted by a young law student and nuptials seem certain. In great anticipation of success - this brief, early courtship actually leads nowhere - mother meets the family.
"In no time at all, my mother was sitting in the garden with the judge, the judge's wife and the boy, fanning herself, smoking and wafting the smoke away from a long ivory cigarette holder. In her excitement she had almost forgotten all about Giulia lying in bed upstairs with a fever. She talked non-stop, pouring out all the words, the phrases, the speeches that she had to bottle up through the long lonely seasons in Dronero when darkness  gathered outside the windows ...."
Social comedy may have been the author's metier, but in fact Saggitarius ends in a concatenation of tragedy and deceit which is remarkably moving.
NYRB books will release another pair of Ginzburgnovellas, Family and Borghese in March 2021. Family, the first of these two tales from the 1970s, looks at how people circle around the opportunities they had missed, missing more as they do, until finally it is too late. Borghesia concerns a widow who keeps acquiring and losing the Siamese cats she hopes will keep her company in her loneliness. "She remembered saying that there were three things in life you should always refuse. Hypocrisy, resignation, and unhappiness. But it was impossible to shield yourself from those three things. Life was full of them and there was no holding them back."
Daunt Books have been reissuing Ginzburg's charming but curiously profound novels, also in paperback. Happiness, As Such was first published in Italian in 1973 as Caro Michele (Dear Michele). This epistolary novel was issued in English translation last year. The protagonist Michele is the only beloved son of a large, somewhat dysfunctional family in 1970s Rome. He has disappeared to England to escape jail or persecution for his radical political connections. Meanwhile, his father lies on his deathbed and decisions have to be made. 
In May 2021, Daunt will release Ginzburg's novel The Dry Heart, which was first published in 1947 as È stato così, whose publication in the English translation was deferred from earlier this year due to Covid. The novel tells the story of a wife who shoots her husband, in the midst of a dull marriage. Daunt describe it as 'a rich psychological thriller that seems to beg the question: why don't more wives kill their husbands?'
The Road to the City, first published in Italian in 1947 as La strada che va in città, will appear in an English translation also in May 2021, summarised as 'a short, poignant novel about the dreams of youth, and the cruelty it takes to make them come true.'