Writer/Presenter Luke Clancy writes for Culture on collaborating with sound recordist Chris Watson and composer Irene Buckley to make Islands – this week's Drama On One presentation on RTÉ Radio 1. Listen to Islands above...
If you've been very lucky so far you might imagine that the worst thing about the pandemic has been the end of travel. Familiar airports, unfamiliar towns. Crazed capitals and lost islands. The Idea of North, Westward Ho, East of Eden, South Pacific, and various other invocations of the horizon that may or may not turn out to be movie titles. The closest you'll get now to all those places is typing their names into Google maps.
Quite possibly the freedom we enjoyed will never return, and there's almost a quorum that agrees this is not a bad thing. That way, there might still be a planet out there to dream of and long for. But knowing and doing are never the same, and wanderlust is a pang no amount of Zooming can fully soothe. The only thing that can, maybe, is sound.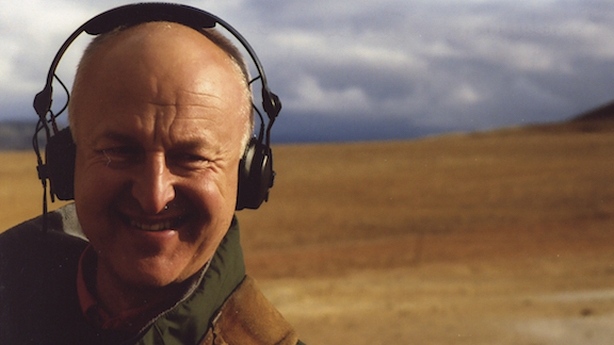 Islands began with a journey to the Skibbereen Arts Festival, where Kevin Brew and collaborators Irene Buckley, Chris Watson and myself, were invited to make use of the church organ in the town's Abbeystrewry church, along with one of the most beautiful surround-sound systems ever assembled. The idea was to make a performance in the church telling stories about sound and place, playing recordings and making music, creating an island-hopping imaginary voyage for the congregation.
The night went off rather well, bearded seals and sine waves washed from the altar, down through the aisles, sloshed around the pews. The people clapped at the end. That was that. Time then for some new travels, some new seas, some new eerie calls? Then the lockdown landed.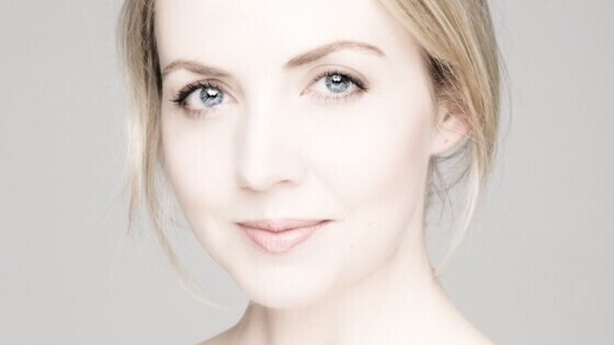 To put the rosiest spin on it, we had time to wonder was there a form that could capture the feelings, the transport, of that night in the church, for people now told to stay in their homes.
If the cabinet could have incorporeal meetings, we certainly could. Most of us had worked in radio together before, so we began all in our distanced pods in Dublin, Cork and Newcastle, to make something. A documentary? A drama? A machine for travelling in sound? Something good to listen to at least.
This time around nobody could see any of us (which is pretty much the reason some of us are working with noises). So all the uncanny tricks that sound can play, its powers to lift you weightlessly into other worlds, that would happen in people's homes. Nothing based on photography has quite the same quality or effect.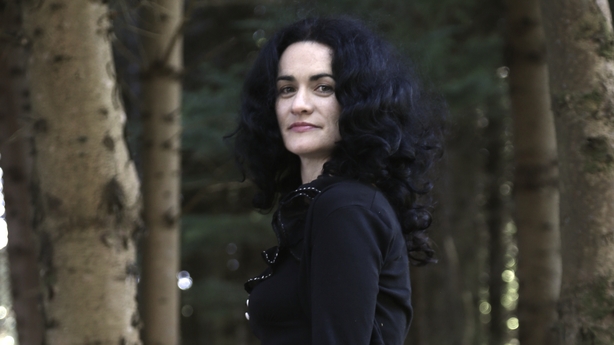 When you close your eyes and listen, what you're hearing is exactly what you would hear if you could travel. Effortlessly your ears are on a pitstop for ice cream at McMurdo army base in the Antarctic. Then you're beamed down on a volcano caldera on the Galapagos Islands for a giant turtle bacchanale. Next floating to the rocky island that inspired Ingmar Bergman; dipping below the pristine ice of Svalbard to listen to the bleeping empire of bearded seals; even hiking for the very first time on the possibly fictional island of Hybrasil, where creatures from across the globe gathered to entertain two bemused explorers.
A trip out of this world and into it. Like I said, what's to stop us?
Listening Suggestion: The recommended position for consuming Islands is a radically recumbent one (weather permitting) headphones on, mobile just out of reach. You should aim to enjoy without moderation, in an exactly opposite manner to a Zoom conversation: don't pad your bookshelves, don't sit to attention, don't be ready for a difficult question, just tag along on a mysterious and, for the moment and possibly always, impossible journey.
Drama On One: Islands, featuring sound recordist Chris Watson, writer/presenter Luke Clancy, composer Irene Buckley and actor Kathy Rose O'Brien (Producer Kevin Brew with Sound Supervision by Ruth Kennington), Sunday, 4th October at 8 pm - listen to more from Drama On One here.