Producer/Director Trevor Courtney writes for Culture about Fantasy Ireland, an outrageous, post-watershed animated comedy series written by Zig & Zag creators Ciaran Morrison and Mick O'Hara that kicks off on RTÉ2 on Thursday, October 8th - watch it here, via RTÉ Player.
After 10 years of development, Fantasy Ireland is now complete and just about to broadcast on RTÉ2, I'm delighted to say. I never thought that I'd actually get to write that sentence.
The original plan for Igloo Animations was always to make an adult comedy show. Most of the animation companies in Ireland were making children's cartoons, and at that time I felt that I'd personally be more suited to adult comedy. I decided to attempt an animated cross between Seinfeld and Clash of the Titans and ta-da... Fantasy Ireland was born. A bonkers, zany, bizarre and new Irish animated comedy show - with monsters!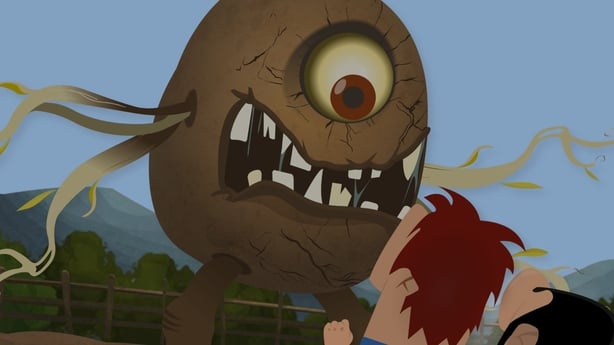 I then got in touch with Ciaran and Mick (the writers - AKA Zig and Zag) and showed them what we had done. They loved it and they then became the writers for the entire series.
Lesley McKimm at Screen Ireland gave it the thumbs up for development funding, and with that we made a sample episode and a trailer, which involved casting. Pascal Scott was the obvious choice for Fr Murphy, Eoghan Doyle for Jay and myself as Tony, but who to play Ciara, the leader of the Shamz? I was stuck for about 10 days until I thought of Mary-Kate Geraghty, who I knew from the music world. I asked her to give it a go, and she was awesome. MayKay became Ciara, and we were sorted!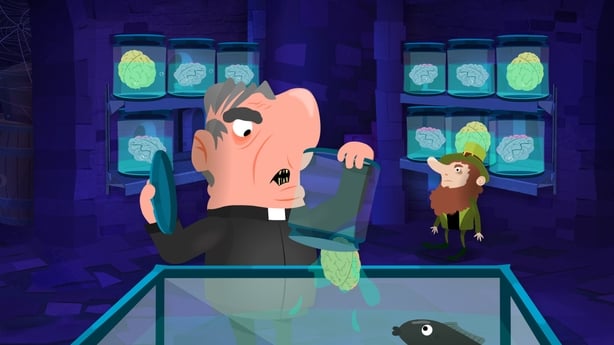 We then had built enough of Fantasy Ireland to gather the funding from Screen Ireland, the BAI, Igloo Animations and RTÉ that we needed to complete the series. Production began quickly in August 2019, as I wanted everything up and running before I became a dad in mid-November of that year. By then, we had the entire crew hired and working in-house at Igloo. We had top-notch talent and the buzz in the office was brilliant! It felt like being back in art college - easy, fun and exciting! Recording the voice actors was always done at night, and we were able to go straight for pints afterward. The production line was working away all on it's own... Until March, and COVID.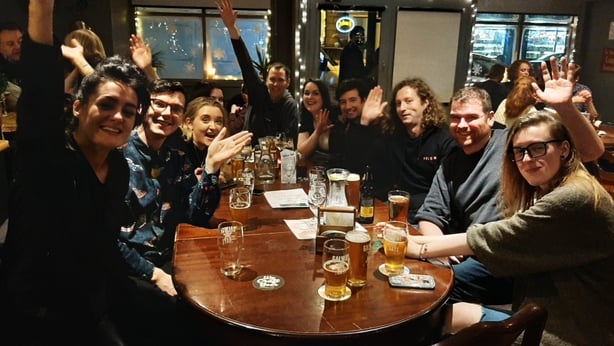 We had to send everyone home. We drove computers from the office to their flats and houses, did a Zoom call the next day and that was it, we just kept going from our separate homes. Everything continued the same way, but we all really missed the studio buzz that we had built, and still had four episodes left to produce, which was all fine except recording the voices.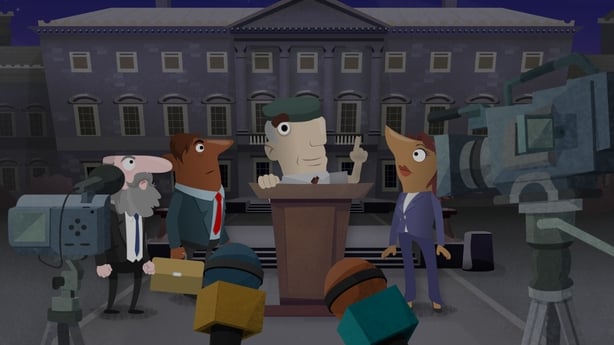 Some voice actors had to be recorded on location, so Paul Dowling (our audio director and producer) bought a portable audio booth that could be transported by car. We recorded Pascal from his house in Kerry through a WhatsApp video call by positioning Paul's phone inside the portable booth. I was able to direct Pascal in lock-down, from my shed - and it worked! I was delighted! And we got it finished.
10 years later, it's a dream come true...
Fantasy Ireland, RTÉ 2, Thursdays from 8th October at 11.20pm - watch it via RTÉ Player.