The image above shows the late North Korean leader Kim Il-Sung, but while Paek Nam-Nyong's novel is set in the 1980s, during his regime, it is not in the business of naming names of Supreme Leaders or real-life Comrades of any kind.
Rather, the story depicts how people might fall in love, marry or divorce in North Korea. Yet the story transcends politics, social strictures and unwritten codes with its universal appeal. It can be done, a tale from out of North Korea whose joys and sufferings are readily recognisable. It is to the enormous credit of the author that he can duck and dive what one assumes was censorship of however limited a kind and yet not spoil his tale.
Paek Nam-Nyong is not a dissident or emigré writer, he has stayed the right side of the Party through the years, doing the right thing, politically speaking, while managing also to write a convincing novel such as Friend. Sometime after its first publication in Korean 1988, the story was adapted as a successful TV drama series. A French publishing house was the first to bring it to Western readers, and now comes its spirited English language edition.
In his afterword, translator Immanuel Kim refers to how writers like Paek can operate withing the prescriptive guidelines set down by the authorities  - who have a preternatural fondness for fiction which flatters the Supreme leader - while producing individual works which challenge the reader. Friend may well be a kind of one-off piece where the novelist is unbuttoned, if you will, at greater ease with his material - here is something I penned when the authorities weren't looking too closely, one imagines him saying, although it's hardly that simple.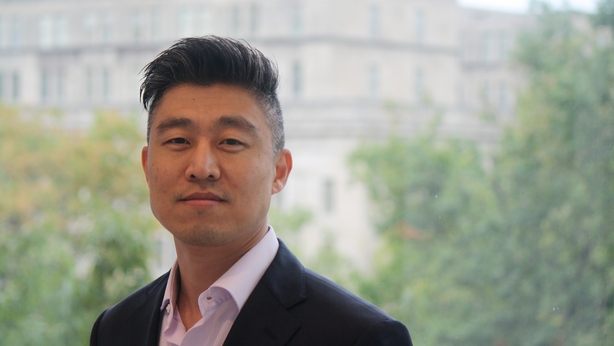 There is plenty here that makes this a North Korean novel, notably the simplistic patriotism, as if everyone is trying to save face or virtue signal, particularly at the factory where the lathe operator and hapless inventor Lee Seok Chun works with exceptional diligence.
Diligent and utterly dedicated he may be to steelwork, but he is not ambitious enough for his thirty-something wife Sun Hee. She is by now a successful factory singer, a celebrity in fact, and no longer the mere worker she once was. She leaves town to go on regular tours to other workplaces, as part of a team of sought-after singers. The marriage has stagnated, and the young woman sees no remedy but that afforded by the last resort of divorce.
Domestic discord brings her in a distressed, tearful state to the court of the rather hands-on judge Jeong Jin Wu. She is deeply concerned about the fate of the couple's only son, seven-year-old Ho Nam and ultimately disappointed at the failure of love. There is no other lover of any kind in her life, adultery is not in question.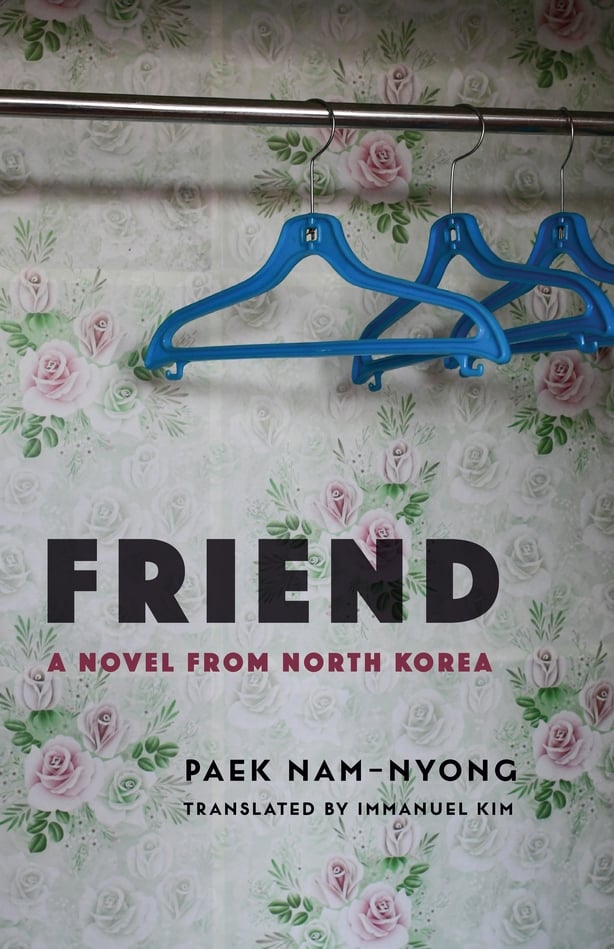 The 216-page tale effortlessly weaves back and forth in time, bringing us the love story, which begins the usual misunderstandings before reaching a stalled state of torpor and hostility, evoked with razor-sharp accuracy through the author's economical use of astute dialogue. The ill-starred couple met and fell in love in the 1970s at a factory in the mountains where Lee Seok Chun was a visiting technician on loan, as it were.
Amid the noise of all the running machines, Seok Chun was able to distinguish the sound of the friction press that Sun Hee operated. He could see drops of sweat rolling down her forehead, around her lustrous eyes, and down her white cheeks as she arduously worked the press.
The story develops with the kind of lyrical, calming presence that is characteristic of the equally short novels of the Russian writer Ivan Turgenev. A light, warm breeze shook the persimmon-shaped lightbulbs that had been hung between the willow trees throughout the park. Turgenev would add one perhaps just one detail to the nocturnal scene, a nightingale singing in the rapturous moonlight.
Thus we have the directionless, pushover of an inventor - which Lee Seok Chun indeed is - and his restless spouse. Because of his exceptional dedication to his factory, Lee Seok Chun is open to exploitation. Indeed an incident of barefaced fraud by a local bigwig is one of the key incidents in the story.
The equally intriguing story of the judge and his scientist wife Eun Ok forms a parallel narrative to the story of the singer and the factory worker. They too have their travails. At the time of their betrothal, Eun Ok attached a condition which Jeong Jin Wu readily agreed to; he would allow his new wife to return regularly to her impoverished mountain home village where she was - and still is during most of the novel - trying to cultivate strains of vegetables which would suit the soil peculiar to that area.
Years on, her passionate commitment to this ongoing, time-consuming project is beginning to wear down the judge Jeong Jin Wu. He returns in the evenings from difficult days at the courts, to a cold, cheerless flat. However, his commitment to his work and specifically trying to save the marriage of Lee Seok Chun and Sun Hee is admirable. He is as much a social worker or marriage counsellor as a judge in family law cases.
Paek Nam-Nyong's most celebrated novel affords an interesting insight into love and marriage in a North Korean context, but it would make sense anywhere in the world for any reader.