Best described as part historical fiction, part biography, or to borrow the words of the author in her afterword 'a kind of join-the-dots with fiction weaving in and out of fixed historical points', Emily Hourican's fifth novel is inspired by the daughters of Arthur Ernest Guinness, founder of the iconic Dublin brewery.
Heiresses Aileen, Maureen and Oonagh were like Ireland's answer to the Hilton sisters. The public were fascinated by them and the showbiz columnists of the day followed their every move, dubbing them the 'Glorious Guinness Girls' in their London years.
Their story is told from the perspective of Fliss, a distant relative who is separated from her mother and beloved brother Hughie and sent to live with the Guinness family when she's a young girl to better her prospects.
'We can see all that they have. But don't forget what you have', is her mother's advice to her as she boards a train to begin a new life at their estate. It's not a smooth transition. Fliss feels like an outsider, at odds with their glamorous lifestyle. She realises quickly that she must find her place within the family, and later forge a new identity outside of it.  
This part of the book is set against the backdrop of an unsettled Ireland on the cusp of independence. The girls are oblivious as war rumbles on outside their mansion. World events never seem to encroach on their comfortable existence - the aftermath of WWI, the stock market crash of the 1930's - all are seen as mere inconveniences. Only Fliss senses the unease, strengthening her desire to strike out on her own, 'something had changed under us, something big, and we girls had been too merry and giddy to notice'.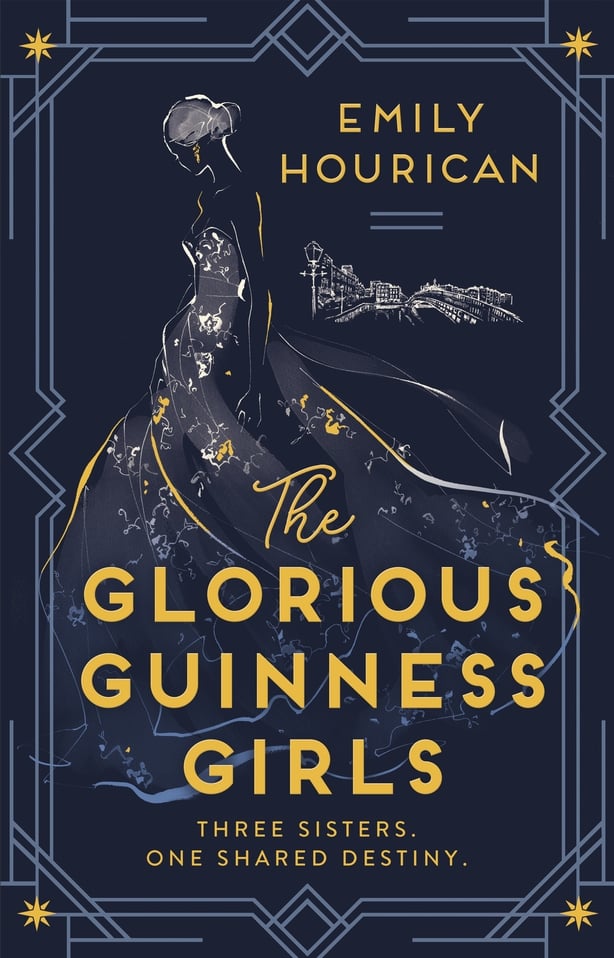 This is not Hourican's first work to take an interest in high society (her fiction debut The Privileged is set at an exclusive girls school), but it is her first time to use real people as a springboard into fiction. She has been researching the Guinness girls for over ten years, and her infatuation with them shows - 'they were three, and they dazzled. Looking at all of them together was to see a single treasure split three ways', she writes.
Fliss, on the other hand, is a fictional character, but she serves as more than just an entry point into the story. As she negotiates the alien world of the upper classes - high tea, tennis tournaments, dances - what comes across overwhelmingly is how uninspiring an adolescence this must have been. This was a time when women's paths in life were very clearly marked out and rarely deviated from. The girls are constantly supervised and afforded few freedoms. Expectations weigh on them heavily, and they all deal with them in their own way. Oonagh withdraws while Maureen rebels. Aileen tows the line, desperate for her mother's approval.
They look forward to finally coming of age for the social occasions and engagement prospects that go with it. Once they hit the social scene they more than make up for lost time - one chapter describes a debauched party in a London bathhouse that sounds like a rip-roaring good time!
Owing to their privilege, the Guinness girls were luckier than most. They were educated and well-traveled, but the implication here seems to be that even the monied couldn't escape the rigid class divide and gender roles of the time - 'later I would come to understand that they had different rules, less visible, just as strict, but in the beginning all I saw was the indulgence they were granted. I suppose I took that for freedom at first', says Fliss, looking back on their glory days.