The latest volume of The Stinging Fly is prefaced by a very thoughtful and considered editorial by Danny Denton that reflects on the strange circumstances under which this edition was created.
The magazine had settled on a general theme of fandom for this issue, having commissioned a sequence of fan fiction for it, but world events - a deadly global pandemic, the galvanization of the Black Lives Matters movement following the murder of George Floyd, worldwide unrest - evolved that concept.
'Nothing matters - certainly not literature - when we cannot find ways not to oppress or kill other humans', Denton says, but he also wonders 'how written worlds might reflect and improve physical worlds.' So this issue became an examination of the uncertain times in which we find ourselves, as well as a dedication to those fighting oppression, because 'solidarity - of voice and action - seems to be all we've got'.
Louise Hegarty's Getting the Electric is a strong opener for this volume. Hegarty's short story is centred around electricity coming to a rural Irish town. The 'switching on' event happens to coincide with the disappearance of two small children, which fuels the locals' deep suspicion of this new technology, ultimately leading them to reject it entirely. Merging the crime and dystopian fiction genres, the story's true originality is in the format in which it unfolds - newspaper clippings, telegrams, town hall flyers, police reports, etc.
Aspiring writers might relate to Bad Influences by Jeff Young, about a young man seeking inspiration for his work in travels and hedonism, hoping that 'throwing myself recklessly into chaos and romantic failure might give me plenty to write about'.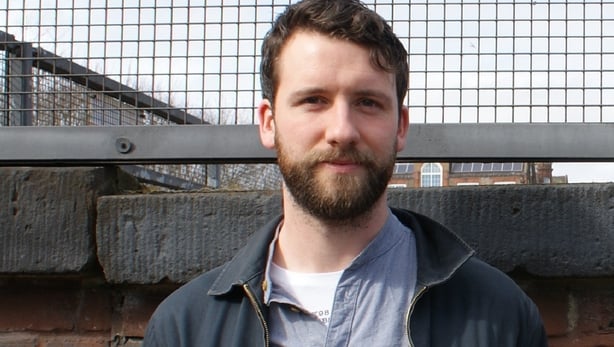 This eventually leads to a wonderful encounter with his hero, the Beat poet Gregory Corso, who 'was Shelley and Rimbaud and Patti Smith rolled into one toothless ruin of a man.' This is accompanied by the realisation that it's less the man and more the romantic idea of him with that he's enamoured with.
In Eva Kenny's Colonialism with Nowhere To Go, a woman back in her family home over Christmas and desperate to escape the predictable seasonal television, gets lost in a fan-fiction story where Elon Musk seeks to solve the problem of the Northern Irish conflict by 'bringing both sides of the divide to live in peaceful harmony on Mars.'
The juxtaposition of a scene of traditional Irish domesticity at Christmas time (complete with her parents' annoying commentary on the period drama they're watching in the next room) and the pure escapism of this bonkers piece of fan fiction she finds works well.
Meanwhile, Cork writer Lisa McInerney examines the highly-lucrative K-Pop phenomenon in her essay Fantastic Babies: Notes on a K-Pop Music Video. K-Pop is an industry in which exploitation is evidently rife, fandom rules and is ruthless with its stars. This one should come with a note of caution - may send you down a YouTube rabbit hole of K-Pop videos.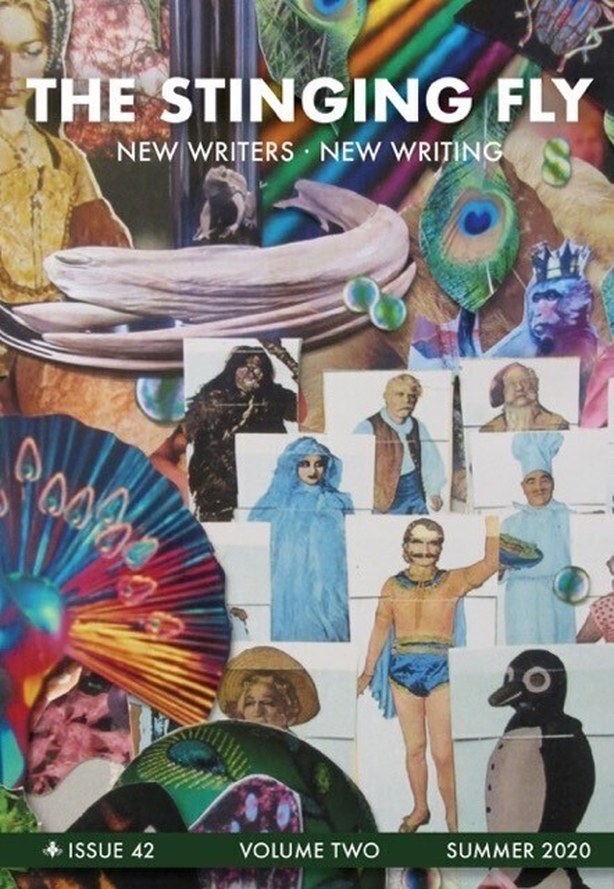 Chinese Whispers is a wonderful piece of satire by Robin Fuller which imagines warring Maoist factions in Dublin. The writer is a secret agent of sorts, spying and reporting back on the activities of his rival society. It also simultaneously laments and lampoons the gentrification of the capital city: 'The presence of One Cup in Dublin 8 is an act of Class Warfare. And there I dined with my book... so that I could enjoy an overpriced and poorly-conceived breakfast of peanut butter and avocado on toast. I will return tomorrow and deploy several glass stinkbombs'.
The Word & The Kiss are Born from the Same Body Part is a beautiful and moving piece by Ali Isaac that absolutely everyone should read. Isaac writes about who we presume to be her daughter Carys, born with a rare genetic disorder that affects her physically and intellectually.
Isaac's honesty about the impact of Carys' condition on her own life - her marriage, her hopes and expectations - is a rare and refreshing thing, but also evident is her profound love for her little girl, and admiration of her.
The story is also a shocking indictment of our treatment of people with disabilities as a society, with an emphasis on the language we use as well as non-verbal methods of communication like staring; 'Carys is non-verbal. She is also non-mobile and disabled. In almost every aspect of her life she is defined by words that express that which she is not. This peculiarity is not found anywhere else in society.' Isaac's piece can only inspire us all to learn more and try to be better.
There are many more fantastic pieces of work in this volume transporting us to fantastical places, from an imagined meeting between Leonard Cohen and his muse, to a Chinese community living in a makeshift tent society post-earthquake, and these worlds are interspersed with snippets of poetry on loneliness, loss, love and everything in between. The real takeaway here though is the incredible range and depth of fan fiction, an often underappreciated art form.
Check out The Stinging Fly website here