Tom Lane's Stream of Consciousness is a self-guided walking tour along the River Liffey - listen above.
The River Liffey is a liminal space at the heart of Dublin between the two sides of the city. Spanning the river are 18 bridges of different shapes and sizes.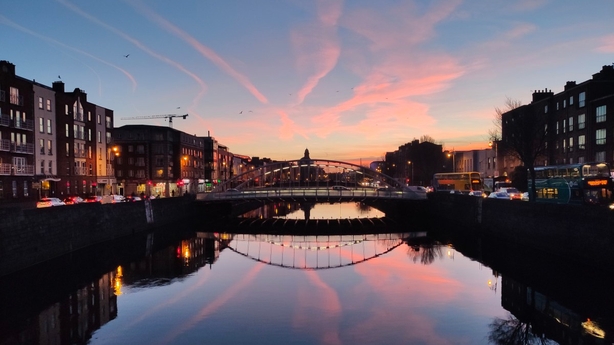 Stream of Consciousness is a new audio walk created by Tom Lane and narrated by Olwen Fouéré. This piece will guide you on a 55-minute walk along the River Liffey from the Seán Heuston Bridge to the Samuel Beckett Bridge. Hear a new soundscape based on the unique urban environment you pass through, and learn about the history and stories behind Dublin's many iconic bridges.
To experience the piece go to the starting point at the corner of Parkgate Street and Seán Heuston Bridge. Click here to see the walking route.
Watch more from Culture Night 2020 here.