Cumar: A Galway Rhapsody is a new feature-length documentary by Aodh Ó Coileáin, screening on TG4 on Culture Night, Friday 18th September - below, Aodh writes from Culture about 'an exploration of the city's influence on the artist and the artists' sway over their own place'.
Lloyd George famously said that negotiating with Eamon de Valera was like trying to pick up mercury with a fork. This ricocheted off the walls of my head as I began to write a treatment for another film in early spring 2017. I had decided to look down a cultural lens at Galway, my adopted home for more than 30 years, a city I first visited as a child with a Lady Gregory play and a troupe of actors from West Kerry.
We need your consent to load this YouTube contentWe use YouTube to manage extra content that can set cookies on your device and collect data about your activity. Please review their details and accept them to load the content.Manage Preferences
I knew from Joyce that emotional power resides in the portrayal of events through the lived experience of people, in other words characters and their stories in a certain place. I set about choosing a group of artists who I felt might help paint Galway's personality on a screen, silver like the sea. If it all felt unnerving, I told myself that art is a bedfellow of risk, doubt, failure and anxiety. A fork fails to capture mercury and sensations are inadequately described by words, perhaps image and sound would conjure up the spirit of Gaillimh, daughter of Breasail who drowned in the River Corrib and left her name to the City of Tribes.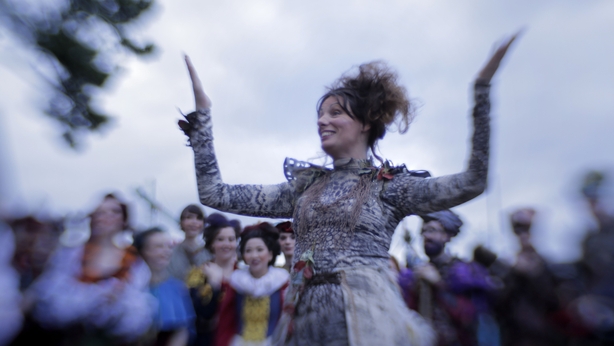 At the film's heart was an exploration of the city's influence on the artist and the artists' sway over their own place.
The spectacle theatre company, Macnas and I arrived in Galway simultaneously back in 1986. Their street performances had beguiled and I felt that any effort to sketch the streets' cultural energy would benefit from the Macnas spark. Their present artistic director, dyed-in-the-wool storyteller, Noeline Kavanagh agreed to meet and discuss the idea.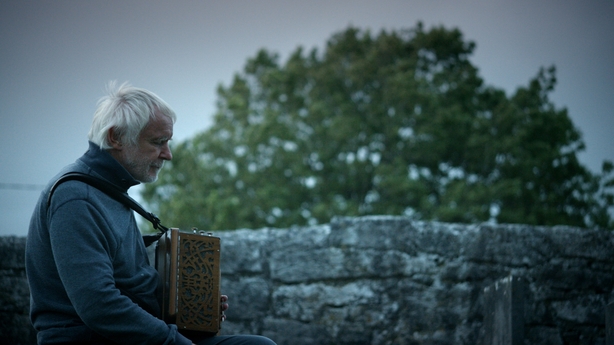 Music and song had lit my own path into Galway and Connemara, I needed to bring some of this colour to the film. Máirtín O'Connor wrote music for Na Fánaithe, a Galway based theatre company I was involved with in the late 1980s and 90s. Máirtín has an air about him which is in concert with the universal but could only come from Galway. From Connemara singer/songwriter, Róisín Seoighe brought a female voice more seasoned than its years. Róisín comes from one of Ireland's noted seafaring families and from the off, I wanted to pay homage to Galway artist, the sea. After all, it's the sea that influences our weather which provides that distinctive West of Ireland palette.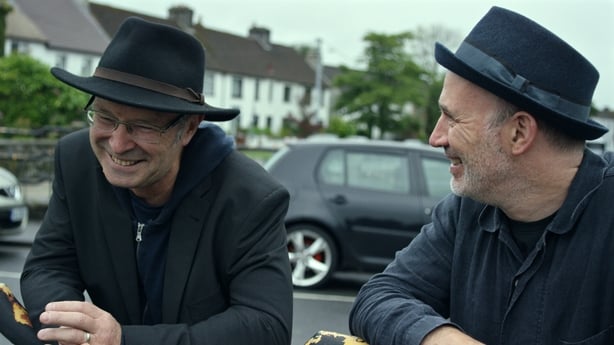 I had searched for an artist involved in the asylum process but this did not work out. An unstinting love of poetry led me to the inimitable Rita Ann Higgins whom I knew could also represent the bilingual nature of Galway, this was significant. Finally, writer Mike McCormack came on board bringing words that breathed life along the canals and visual artist Pádraic Reaney imbued the film with an individual brush. Tommy Tiernan threw in a fist of yeast.
My English-speaking grandfather had a stream running in a deep ravine outside his front door in Sliabh Luachra, Co. Kerry. He called it the Cumar but warned against going too near it, we played there when he wasn't looking. Cumar can mean confluence, a place where things make sense once they come into collision, river lake and sea: the meeting of the waters.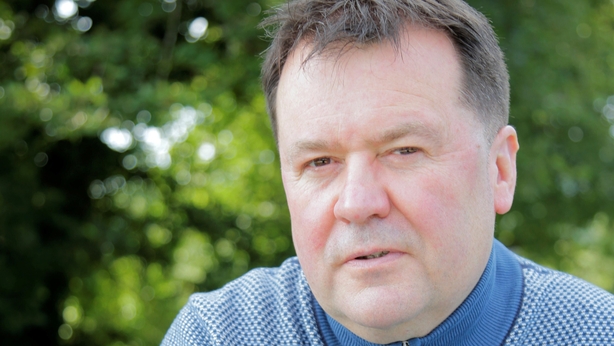 So did it happen, writing in Scannain, Ronan Doyle said of Cumar: "As an ode to the artistic essence of its location it is an essential example all in itself; other places have had their city symphonies, here at last is Galway's own cinematic sean-nós."
Cumar: A Galway Rhapsody, TG4, Friday 18th September, at 9:30pm