After a record number of entries - over 4,000 - in an extraordinary year, RTÉ has announced the shortlist of the RTÉ Short Story Competition 2020 in honour of Francis MacManus.
The 10 shortlisted stories, selected by judges Danielle McLaughlin, Vincent Woods and Madeleine Keane, are:
Beneath the Trees, Where Nobody Sees, by Julie Cruickshank, Dublin 8
Everything Will Be Recorded, by Seán Mackel, Co. Donegal
Flower Wild, by Shane Tivenan, Madrid, Spain
Guinness & Coke, by Lochlainn McKenna, Cork
Hands; A Downpour, by Aengus Murray, Valencia, Spain
Neadú, by Ceri Garfield, Co. Clare
Kissing Booth, by Alan Walsh, Co. Wicklow
Tactics, by Andrew Maguire, Co. Tyrone
The Brow of the Hill, by Edel Moloney, Co. Dublin
The Shape on the Strand, by Katherine Duffy, Dublin 14
As a measure of the particularly high calibre of this year's entries, the judges also wished to give special mention to a further five stories:
The Atlantic's Cold Edge, by Kieran Marsh; Fata Morgana, by Paul Duffy; Cast Offs, by Lynne Kinlon; Eggs Bed, Bed Eggs, by Rory Duffy and Dead Water, by James Martyn Joyce.
Competition judge Vincent Woods said: "The standard of entry this year was very high. There was a palpable sense of unease running through many of the stories that came to us – a reflection of pandemic times, perhaps? The diversity of voices and themes is reflected in the shortlist of ten stories to be broadcast, a mix of the challenging, entertaining, reflective and surreal."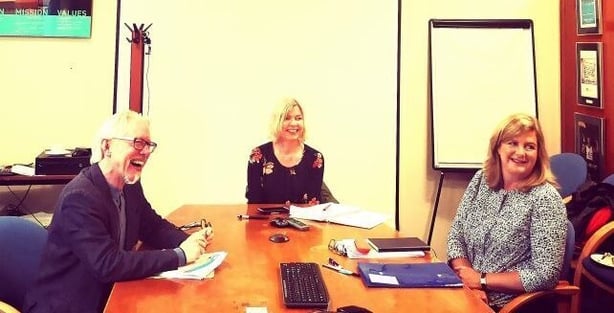 Fellow judge Danielle McLaughlin congratulated all the writers on the shortlist. "Their stories are right up there with the best of my reading during this whole pandemic," she said. And Madeleine Keane added: "Judging the RTÉ Short Story Award was a complete joy in the midst of all the strangeness and upset of this year. It was so uplifting to read the richness and range, the diversity and imagination of these short fictions."
Producer of the competition series, Sarah Binchy, said: "This is a really strong, vibrant shortlist. Assured in voice, visually powerful, these stories will linger long in a listener's mind. We look forward to sharing them with a wide audience."
You can read all 10 shortlisted stories here on RTÉ Culture, in advance of a special Arena programme with Seán Rocks on RTÉ Radio 1 at 7pm on Monday 28 September when the top prizes will be announced. The overall winner receives €3000, second prizewinner €2000 and third €3000. All 10 stories will then be broadcast, starting with the winning story that same evening, Monday 28 September, at 11.20 pm, and continuing every weeknight at the same time until Friday 9 October. The stories will also be podcast.
The ten stories will be read on air by Cathy Belton, Lalor Roddy, Ingrid Craigie, Éanna Hardwicke, Liam Carney, Bríd Ní Neachtain, Bláithín MacGabhann, Ignacy Rybarczyk, Derbhle Crotty and Jane Brennan.
For more on the RTÉ Short Story Competition, set up in 1986 to honour writer and broadcaster Francis MacManus, see rte.ie/writing