'Our tribe is vast. What we can achieve together right now can have long-reaching effects.' Mark O'Brien, Artistic Director of axis Ballymun, writes for Culture about the 'statement on intent' new season at axis, and keeping the dream alive...
We are resilient.
Folk who work in the arts & entertains are resilient.
We've had to be.
Our organisations have the utmost levels of governance, financial & health and safety. Freelancers are the most entrepreneurial, inspiring and creative people I know.
We are of service to the public right now.
We won't buckle.
We also need to be of service to each other right now, outside of our contexts. We need to let each other know that we are there. As advocates and supports. Our tribe is vast. What we can achieve together right now can have long-reaching effects.
We need your consent to load this YouTube contentWe use YouTube to manage extra content that can set cookies on your device and collect data about your activity. Please review their details and accept them to load the content.Manage Preferences
#TheAxisChats: Mark O'Brien talks to Literary Department lead Aoife Spillane- Hinks
Organisations like National Campaign for The Arts, Epic Working Group, Theatre Forum and many more have been doing extraordinary work. Individuals worried about their own careers have been reaching out to help others, organisations too.
This is our strength.
This is community, this is what we share. This is also our offering. That hope of togetherness in a fractured society, that beacon, that crack, chink.
This flame is one we must shield in dark times by gathering as many folk as possible around the fire.
The idea for the axis Bootleg season came from this value base. It is not just a season of events in our theatre, in our community and online, but is also a statement of intent.
We've been thinking about the Roaring 20's, about punk, about prohibition, about buying cassette tapes of your favourite gigs.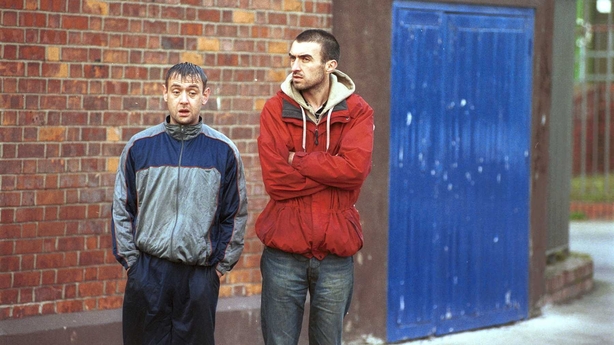 About the feeling of being at a show, about rock 'n' roll, about giving it a go, about this great community of Ballymun, about resilience, about never giving up, about empathy as an act of resistance.
#AxisBootleg is about all of this.
We've pulled back the seats in our theatre.
We're creating a speakeasy environment, tables, chairs, seats on balconies, a special atmosphere for these strange times, an invitation, both online and off, to our theatre, or online, or somewhere in between.
The axis staff have been incredible over the last months getting ready this is all of their work, along with our board, funders, partners, and all the artists who have made this possible.....
We believe creativity won't be prohibited.
That in these strangest of times, the arts and your creativity is needed even more.
This is our invite. This is Ballymun.
This is our community.
This what we share.
The light, the flame, we must all protect, by calling as many folk, in as many ways as possible, to gather around it.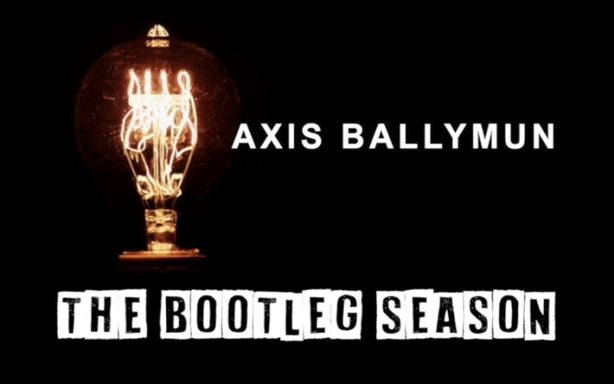 Whereas all our events and offerings adhere to all Government guidelines, it is important to remember that there can be no guidelines on your Dreams and no discrimination on those we invite, in this we must all do better.
So it's time to dream out loud.
Welcome to axis Bootleg
We're only getting started...
Look after yourself. Look after each other.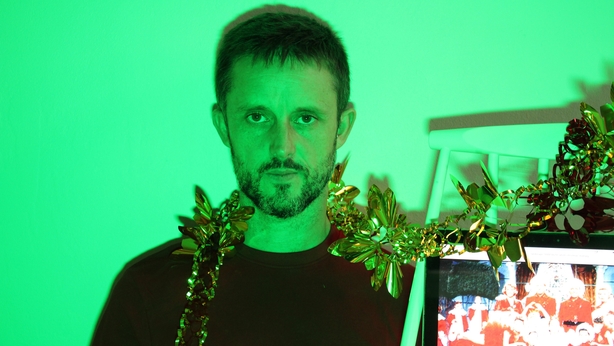 Highlights of the new season at axis Ballymun
We are delighted to be partnering with The Corps Ensemble on a series of new play reading nights, Engage, and the online world premiere of Emma Donoghue's Kissing The Witch online in October.
We will also host a series of special film screenings where the makers will be present to introduce their work, these will include Adam and Paul with Lenny Abrahamson and Mark O'Halloran, One Million Dubliners with Aoife Kelleher, Kisses with Lance Daly and Michael Inside with Frank Berry.
We have commissioned a new dance piece from Ballymun's own Philip Connaughton, which will be performed live in our theatre in the run-up to Christmas.
We will also host the return of Pom Boyd's The Windy Lady live on our stage in December.
There will be a special festival of film screenings for young people and the return of Bosco live to our theatre in December.
The Axis Autumn Session Music Gigs will kick off in September with Temper-mental MissElayneous, Dextra, and the incredible Mincéir singer and storyteller Thomas McCarthy.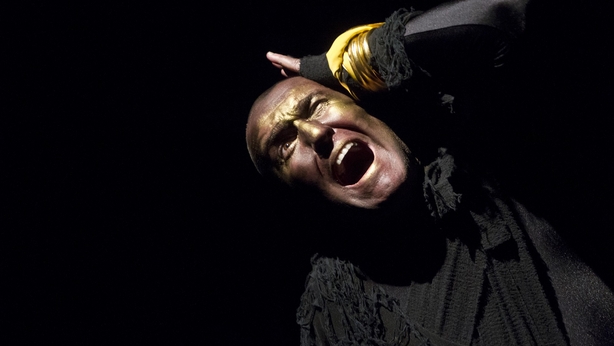 In late November, we welcome Fishamble and Pat Kinevane back to his spiritual home on the Northside where he will perform all 4 of his award-winning plays across two weeks.
The haunting play The Yellow Wallpaper from Then This Theatre in association with axis will play in an intimate setting live in our theatre in October.
A specially curated series of Crash Test Caint events will give you a chance to explore your Cúpla Focal, throughout the season.
Hell Hath No Fury will be a special night of Spoken Word curated by Roxanna Nic Liam in November, where female artists will share stories and tell tales of beauty, anger, pain, love, fearlessness and bravery.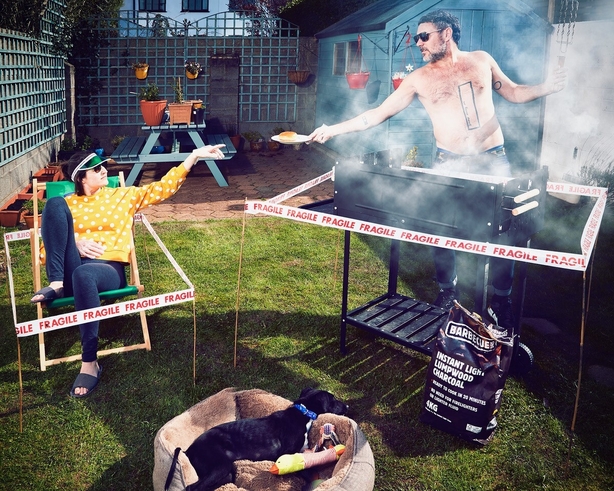 In our gallery we will have an exhibition of Patricio Cassinoni & Nyree Yergainharsian's Quarantine in September and October, followed by Into Memory by Lorraine Lawlor.
The axis Pop Up Literary Department with lead artist Aoife Spillane- Hinks engaging with the 30 or more artists who are developing work with us across contexts into 2021.
As part of Dublin Theatre Festival in October, we present an in-development performance of TKB's stunning new play commissioned and developed by axis, Rearing is Sparing, and are also hosting the brand new show Looking for América.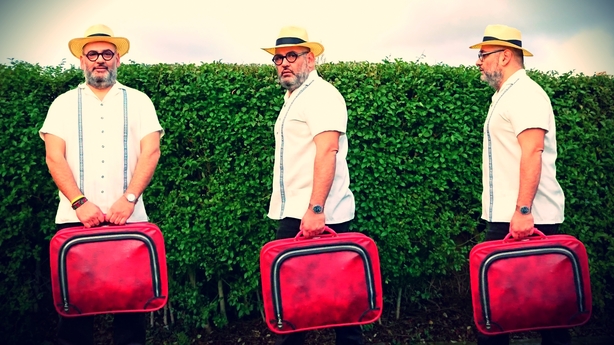 We will have a Cult Film Season in October with an invitation to dress up for The Princess Bride and Labyrinth.
#TheAxisChats continues throughout the season with some really special guests to be announced in the coming weeks.
Throughout the season, in a series of online conversations and provocations, axis artist-in-residence Lorraine Maher explores identity, representation and 'the other' in Irish culture and the arts.
We are working with local groups on a month of events in September as part of Recovery Month, featuring an Interactive Spoken Word performance with Colm Keegan, a special performance of Tony Doyle's Weekend Warrior and much more!
In November we stage Scriobh, a Festival of new writing in Irish.
Enya Martin's hilarious comedy show is with us in November.
We will also be announcing a new creative partnership with Rough Magic later this year.
Throughout the season we have a new Green Chats initiative exploring the role of the artist in climate adaptation.
Onwards!
Find out more about the #AxisBootleg season here.