Each week, an established Irish director will introduce a Screen Ireland-supported short of their choice to a wider audience...
Director of Katie, the award-winning popular documentary about Katie Taylor, Ross Whitaker introduces Emile Dinneen's Rebirth, a documentary short film based on the photographs of Guy Martin in Libya.
Watch above for Ross' introduction and the full short film.
"I didn't get into photography to cover war. I didn't go to Iraq or Afghanistan. I didn't go to other wars in distant lands because I'm not interested in war. But here I am." – Guy Martin
Ross Whitaker said about Rebirth: "When I first saw Rebirth it immediately stood head and shoulders above most short documentaries. The film feels like a voyage into the mind of Guy Martin, exploring his memory and trauma from a tragic experience of photographing war in Libya. It's raw, gritty, gripping and embedded in reality while reaching to understand the pain and suffering of war. It's an extraordinary and stunning film and one that I can't recommend enough."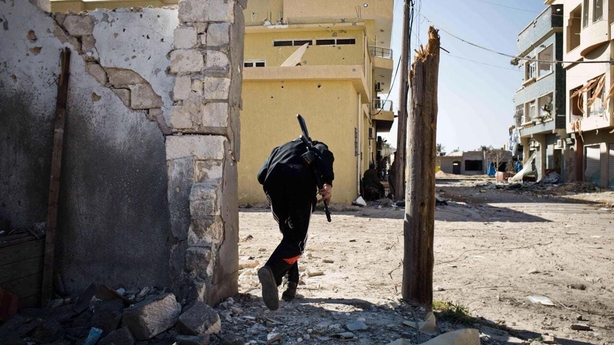 Emile Dinneen, director of Rebirth, said: "To be caught up in the middle of a war is a uncanny and traumatic experience- to narrowly survive when many of your friends and colleagues are killed even more so. I met the brilliant young photographer Guy Martin 6 months after returning from Libya. At that point he was very lucky to be alive, having been one of a number of journalists hit by the mortar attack which killed photographers Tim Hetherington and Chris Hondros at the epicentre of the civil war in Misrata.
Making the film itself was a very delicate process in which Guy confronted many of the demons he had been carrying with him in the aftermath of the war, and which involved myself and editor Magali Charrier trawling through over 20,000 photographs and constructing a cinematic language to reflect the experience. I felt that by reconstructing Guy's journey in the present tense- albeit through the prism of photographic memory and my own idiosyncratic interpretation- we could find a means of coming to terms with the reality of what he had witnessed; perhaps even find the means by which to heal, and in some strange way be reborn."
Watch more short films from Screen Ireland here.