'It only took a global pandemic for the visual arts to be reclaimed by society...' Postcard from Cork: Artist Debbie Godsell writes for Culture about making it work during the strangest of times.
It has been a strange experience working as a professional artist over the last six months. Thankfully, I am in the privileged position of also working as an art teacher, because most Irish artists need a 'day job' to sustain their creative practice.
Many of my artist friends support themselves and their families by working as technicians, teachers, lecturers, lifeguards, baristas, graphic designers, musicians, framers and so on. These artists are also parents, carers, rent payers and taxpayers. In choosing to follow the creative call, most artists must work elsewhere to pay the bills.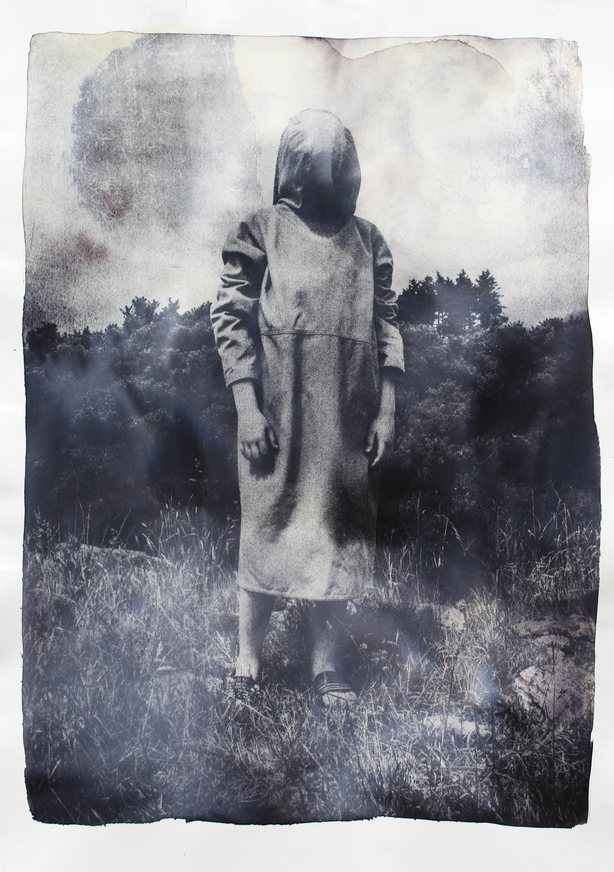 Irish arts has a strange duality about it. We have such a robust artistic community here, there are a vast number of artists on our island, yet the support systems are too fragile to sustain us all. This has been particularly evident in the last six months, and without the serious voluntary work of the National Campaign for the Arts (NCFA) many artists would be in unimaginable trouble.
Irish artists have a wonderful shape-shifting quality. Thinking outside the box, problem-solving and creative solutions are our specialty. Institutions in Cork such as Cork Printmakers, the Glucksman, The National Sculpture Factory, Sample Studios, and the Crawford Art Gallery have found innovative ways to bring the work of Irish artists to the public despite the restrictions.
Online lectures, exhibitions and workshops, virtual gallery tours, Instagram takeovers, billboard tours have all become the norm, and for the most part are given freely for public consumption.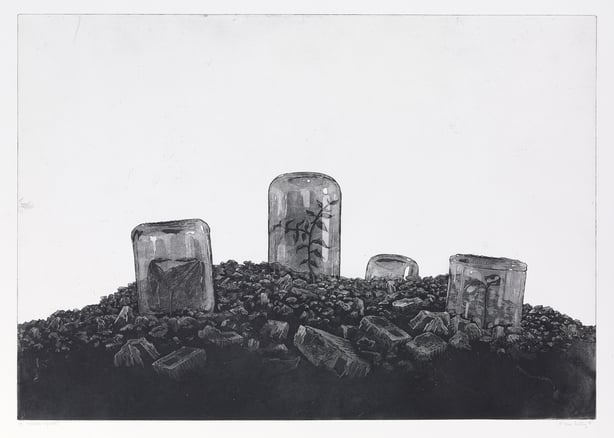 The health crisis has sparked a change in public engagement by galleries and arts organisations, and lockdown has paved the way for increased interest and a greater appreciation for the benefits of artistic expression. It is fantastic to see visual arts presented to non- traditional arts audiences in an understandable, friendly and inclusive way. There is something for everyone and everyone is invited. It is a welcome shift in the perception of the arts and artists - it only took a global pandemic for the visual arts to be reclaimed by society.
At home during lockdown, I continued to teach online. I had a primary school student and a Leaving Certificate student battling it out for the broadband. I have always been careful to keep my studio practice separate from my teaching and parenting, but it all got mixed up for a few weeks and it took me a while to sort it out. Lockdown was the antithesis of creative time, filled with worry, brain freeze and eating.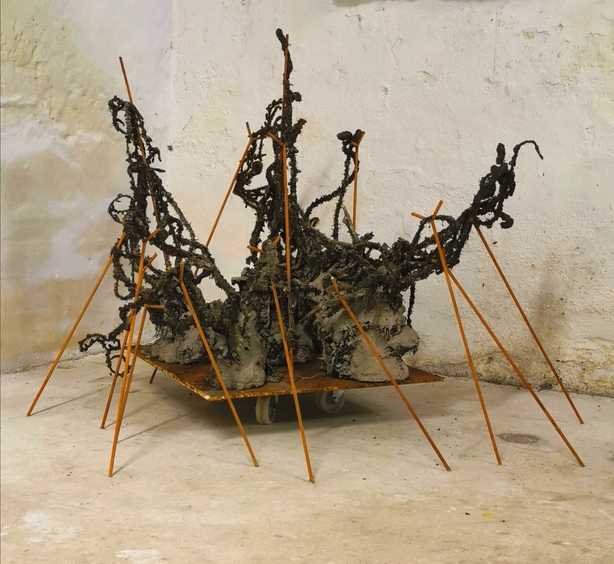 Luckily, I have a home studio and I eventually pushed through, developing new projects as well as completing new work for Visions Of An Unsettled Earth, which is showing in the Sirius Arts Centre in Cobh. Alongside artists Sarah O'Flaherty and Fiona Kelly, this exhibition relaunched the gallery after lockdown. It is the second iteration of an earlier exhibition where we focused on the effects of human interaction and ecological disturbances on the earth. This new iteration has bookended the current crisis and our work seems even more relevant. Our new works feature a lot of visual balancing and supports, reflecting in part, our fragile and delicate relationship with the planet.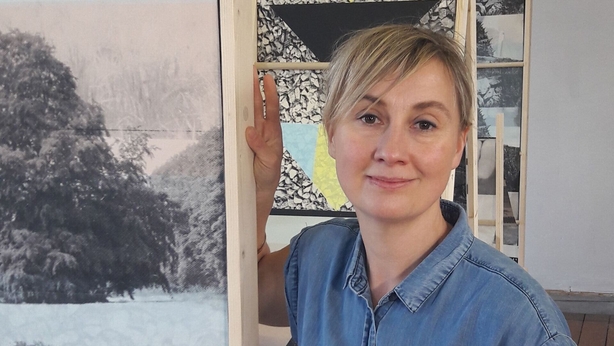 I will be showing a new collection of work at the Skibbereen Arts Festival in September, and in October I will be exhibiting a new work in the 190th RHA Annual Exhibition. There's great appetite for original art out there.
Now that the school year has begun, I look forward to returning to the fray and teaching art to our future generation of Irish artists.
Visions of an Unsettled Earth is on now at Sirius Arts Centre, Cobh, Co. Cork, and runs until Saturday October 31, 2020 - find out more here.