Malaprop Theatre are bringing their latest show, Before You Say Anything to this year's Dublin Fringe Festival - below, director Claire O Reilly talks about turning lockdown restrictions into theatrical innovations...
Before You Say Anything is a 45-minute show made up of 3 stories. Each story offers a perspective on safety, policing and public 'order' over the last 140 years. They each embrace our setting, Dublin Castle's Chapel Royal, in their own secular way. They feature a 19th-century sex scandal, a gay priest in London in the 1980s, a local funeral in the 2010s, and lots of singing and contemporary dance. They each have their own distinct flavour, but they're a soup of different feelings and ideas too.
LOOK AT THESE LOVELY PEOPLE!
Introducing the cast of #BeforeYouSayAnything: Ghaliah Conroy, Peter Corboy and Maeve O'Mahony.

The dreamteam are working with director @ClaireOCrapdog over Zoom atm but next week we begin rehearsing In An Actual IRL Room!??https://t.co/BTgZE4rQ59 pic.twitter.com/ArTiWV6D9g

— MALAPROP Theatre (@MalapropTheatre) August 17, 2020
This is partially why we like using short stories in our work. As a core collective of seven with a wider network of regular collaborators, Malaprop shows have lots of brains engaging with the work from an early stage. The variety afforded by hopping through locations, characters and histories gives every team member lots to chew on, and at least one thing to horse into (PSA: the food metaphors don't stop here).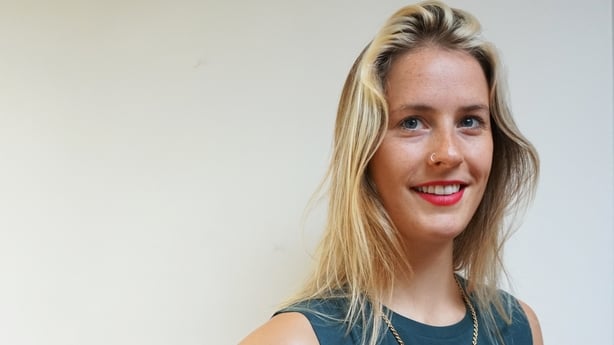 In his study of short stories, Professor Arlen J Hansen reasons that the modern short story could be viewed as an amalgamation of a tale and a sketch. He says the tale is "a manifestation of a culture's unaging desire to name and conceptualise its place in the cosmos" ("Remember all the things that happened that got us where we are!") and the sketch, by contrast "intercultural, depicting some phenomenon of one culture for the benefit or pleasure of a second culture" ("Hello there, this is who we are, wb").
The more things we can't do, the less things we have to try to do, and the more reinforced the ideas we have become.
With history unfolding around us in a rapid-fire fashion and seemingly every detail of it at our fingertips, I find these definitions useful. Before You Say Anything avoids performing the news cycle, which isn't to say we're not addressing it. There's a lot going on in the present moment, a lot we want to respond to, but in a way that doesn't steal other people's pain. We look back to go forward (this is how we got here) via characters who were left out of the dominant conversations of their time (this is who we are).
Another reason we like working with short, narratively unrelated moments is how elastic the structure is when you put them together. Of course, theatre by its nature stretches and heightens reality, but hopping between whole worlds leaves lots of wiggle room to play. We call the transitions between our stories "sorbets" (yes, food) because they serve as palette cleansers. They help us dissolve a flirtatious flaneur in 1885 and establish an anxious off-duty priest having his dinner 100 years later. As much as they clean up, they also work to unite the overall feelings of the show. And because of the way things are right now, there are quite a few of them.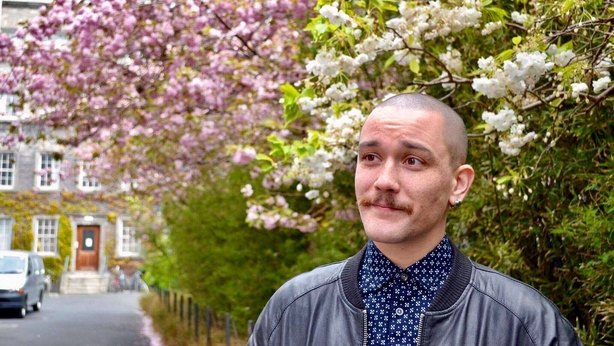 It's universally accepted that these are weird times. With our most optimistic hats on (we each have our own and they're very fetching) the limitations of the current world have allowed us to work more efficiently than ever before. The more things we can't do, the less things we have to try to do, and the more reinforced the ideas we have become. We've learned that short, diffused Zoom meetings are actually class for table work. We're doing our first site-specific show, something I wouldn't have envisioned for us for a few years. We're working with choreography in a way we haven't previously because some things about the world right now can't be expressed in words. And limitations aside, we're doing a show. We're really grateful to Dublin Fringe Festival to be doing a show people can come and see and still feel safe, altogether, at once.
Malaprop premiere Before You Say Anything at Dublin Fringe Festival 2020: Pilot Light Edition from September 5 – 11 - find out more here.