Sometimes, when we think of creativity, we picture an artist's studio, or perhaps a row of paintings hanging in a gallery. But creativity is everywhere, and this is especially true amongst the young people of Ireland.
Whether jotting poetic ideas into a notepad at the kitchen table, or playing music in the garden, these young people are nurturing skills and interests that will influence the rest of their lives.
My Creative Life is a new podcast series celebrating of the artistic and creative talents of the country's children and young people, made by Grey Heron Media for Creative Ireland and RTÉ Jr Radio. 
We need your consent to load this rte-player contentWe use rte-player to manage extra content that can set cookies on your device and collect data about your activity. Please review their details and accept them to load the content.Manage Preferences
Listen: My Creative Life - meet Colman Frank
In the first episode in the new series, we meet 15-year-old Colman Frank. He loves drawing, and he always keeps his art folder close by. He needs to be organised because he shares a room with both his mother and his brother, and there isn't a lot of space for art materials.
They live in Macroom, Co. Cork, having moved to Ireland just one year ago. They look forward to the day when they will have their own house again, but for now, Colman is learning to live with people from many different countries, all of whom are seeking protection from the Irish Government.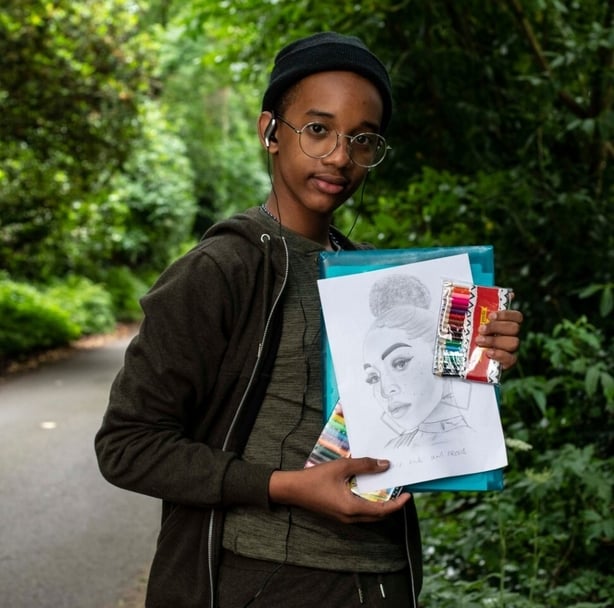 With his preferred materials of pencil and paper at hand, Colman documents his thoughts, dreams, and experiences in his imaginative sketches. He feels it is important that every picture holds a hidden message. Sometimes, he draws scenes from his memory. Other days, he creates a magical world, where dragons fly and islands float past under moonlight.
Ever since coming to Ireland, Colman has found that he is drawing more. He attends art classes run by the Cork Printmakers & the Cork Migrant Centre, Nano Nagle Place. To do so, he has to take a bus all the way into Cork City. Through these classes, he has gained confidence in his talent, and the ambition to develop his skills further as an artist.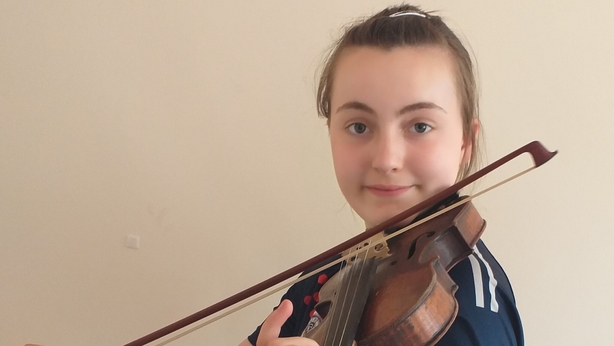 Colman's episode is just one of six in this new sound-rich podcast series. In the other episodes, we meet Daniel - a flamboyant Youth Theatre member with a new-found love of directing, Aoibheann whose passion is coding, Kate who enjoys the creativity of traditional Irish music, Louise who loves devising theatre work, and Joshua, who shares his gentle insights into the powerful art of poetry.
Listen to more from (and download) My Creative Life here.