It would have been Benedict Kiely's 101st birthday on 15 August 2020, when Writing on One broadcast a selection of his RTÉ radio essays.
The hour-long weekly summer series is broadcast on Saturdays at 7pm on RTÉ Radio 1; each week a writer introduces another writer, who then reads from their work.
Listen above to Benedict Kiely, introduced by fellow Co.Tyrone writer, Martina Devlin.
As Martina Devlin tells us in her introduction:
'1919 was a good year for writers: Iris Murdoch, Doris Lessing and JD Salinger were born. The first Just William story appeared in print, WB Yeats composed A Prayer For My Daughter and Sylvia Beach opened the Shakespeare and Company bookstore in Paris.
Meanwhile, just outside the market town of Omagh in County Tyrone, a natural-born seanchaí by the name of Benedict Kiely drew his first breath. There was no Northern Ireland then – no internationally recognised Irish state, either.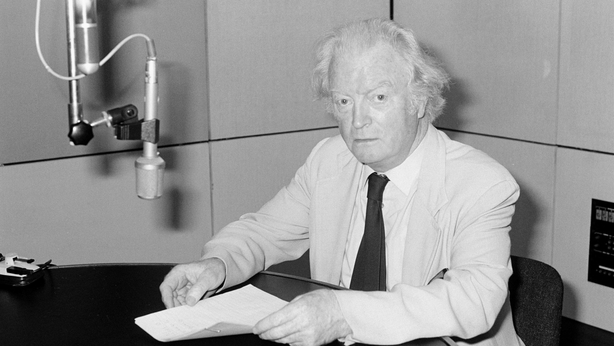 Today is his 101st birthday. While Ben Kiely is not alive to celebrate it – he died in 2007 – something of his essence remains, thanks to the body of work left behind. Novels, short stories, essays, journalism, memoir and a treasure trove of (RTÉ Radio 1) Sunday Miscellany contributions were written and broadcast over many decades.
Kiely was a Miscellany Maestro. He and the programme were a perfect fit. Like Kiely, I'm from Omagh, and the town and its surrounding area permeate his work – real people and their idiosyncrasies crop up, thinly disguised (if at all). Ghosts walked when he spoke. Hear him now holding court, that distinctive voice rumbling through story after story. A medieval monk from the Book of Kells jostles for space alongside Lady Hamilton, Admiral Nelson's great love. Byron is cited, in the context of his famous satire of the "Bard-monger" poet laureate Robert Southey. Byron once said there was no one, apart from Lady Byron, he hated more. Southey was a kind man, observes Kiely, even if he wasn't a great poet.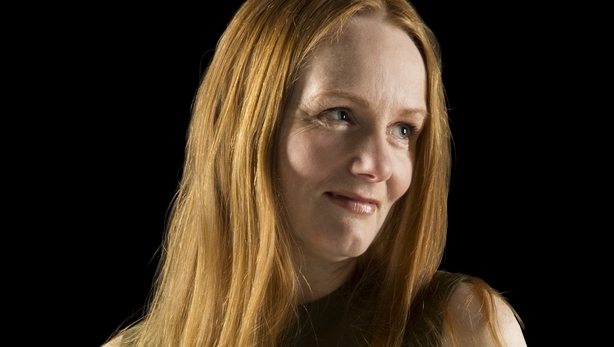 For me, it's a wink across the years to hear him cite serialised stories in our local newspaper The Ulster Herald, and reminisce about the school we both attended. The speech patterns are recognisably Ulster's: he rhymes lazy with uneasy and tells us how, when locals discussed Hitler, one man's refrain was "holy God he's not qu-man" – which, Kiely indicates, is as accurate an assessment as any. He takes the art of storytelling seriously. That's why his sketches stand the test of time, even as he's recreating an era when women wore shawls, and snuff and clay pipes were passed around wake houses'.
Next time on Writing on One (at the earlier time of 6.30pm on Saturday 22 August on RTÉ Radio 1), award-winning Irish Times journalist Rosita Boland, reads her essay Bali from her highly praised book, Elsewhere. Bali is a brilliantly raw and engaging telling of Boland's coming to terms with not going to be a parent. Rosita Boland and her book are introduced on the programme by writer Selina Guinness.
For books of Benedict Kiely see here and for Martina Devlin see here.
Look out for more from Writing on One here.