We're delighted by present an extract from How To Fall Apart, the new memoir by Liadán Hynes, published by Hachette Ireland.
Columnist, journalist and podcaster Liadan Hynes writes a monthly column entitled Things Fall Apart for Image magazine where she speaks candidly about life after her marriage breakdown and navigating the ups and downs of parenthood as a single mum. In her first book, with humour and honesty, Liadan examines marriage, motherhood, happiness and how she's living now: single but surrounded by love.
---
How to Be Lonely
Saturday evenings are the worst. The first one after my husband has moved out, I am taken by surprise by the loneliness. I am caught unawares, without a plan with which to defeat or protect myself from it. My father has been here for the afternoon, helping with the completion of a child's IKEA kitchen (fully taking over while I sat exhausted on the floor watching, pretending to be deeply involved in reading the instructions that, given it is IKEA, are a handful of images which take seconds to look through).
It had been a Christmas present the year before but had remained only half completed. The top half, that bit with the built-in microwave, had been a victim of things falling apart. That had been a Christmas of getting by, of doing the minimum, all efforts focused on the last bit of holding things together. What reserves we had left had been exhausted by the putting together of the main body of the thing.
The top half of our daughter's Scandi kitchen had defeated us, left in its box in the hall, an innocent bystander caught up in events, collateral damage of a marriage disintegrating. Around 4 o'clock, my father begins gathering his things to go. Bedtime still seems like hours away, hours for which I have nothing planned. We're not ready for idle time I think, beginning to panic.
I cannot ask him to stay, a man who has spent his afternoon wrestling with plywood, tolerating the 'help' of a three-year-old, only to find, crushingly, at the end of it all, that we have forgotten to include the damn bar for the pot hooks. His couch and the rugby match are calling him. It's too late to ring anyone – plans will have been made – and I don't really want the effort of socialising anyhow. And I have a child to feed and put to bed.
After a long, tiring week, I do not want to entertain. I want to be settling down with the other adult who lives in my house, except now there is no other adult. This is the tricky spot in getting used to living on your own. Becoming comfortable being alone in the times when you don't want to entertain but are not busy doing things.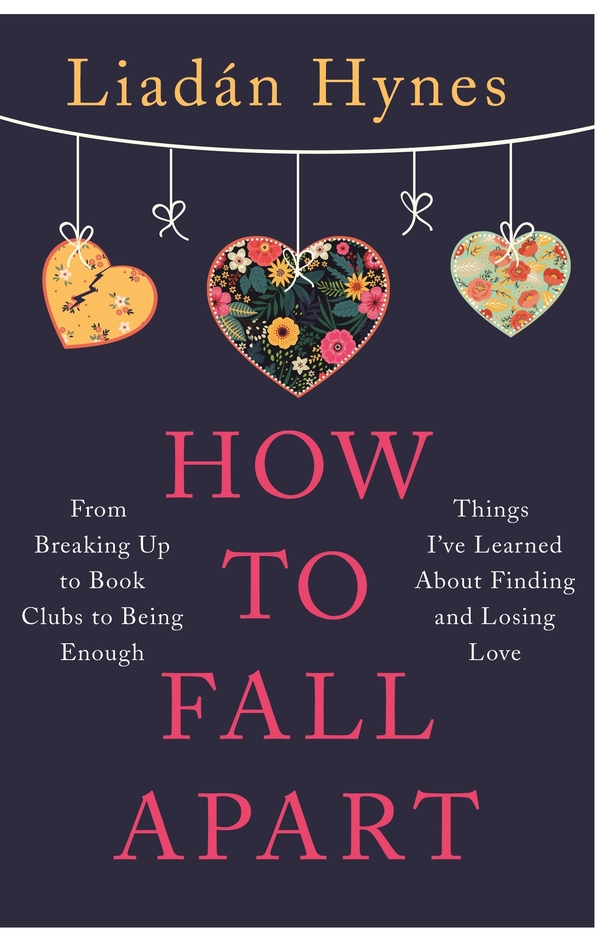 My father leaves, and I decide at five o'clock, dinner time, that we should go for a walk. I panic, basically. It's a disastrously ill-judged idea, but I can't face sitting around. We drive to our local village and set out on our walk; an exact triangle taking in the strip of local shops – that, to my overly sensitive eyes, are full of parents picking up last-minute bits with which to fuel the evening of family time ahead – a grim stretch of terrace and a quiet, deserted grey concrete lane that I would normally never contemplate walking down. It is clear immediately that the walk was a mistake, but I refuse to give up.
We are going for the walk, depressing as it is. Afterwards, at home, and after my daughter is in bed, I find a piece by the journalist Sali Hughes, in which she describes how a slow dread of Saturday nights
set in after her divorce. (I am, at this time, undergoing an attempt to read the entire internet on the aftermath of separation and divorce.)
My favourite are first-person accounts from those who have gone before me. Sali describes the setting in and deepening of the loneliness on a Saturday night, at home with two small children. How it could feel like the rest of the world was either steeped in domestic (for which, read 'two adults') bliss or out having the absolute time of their lives. So, she instigated movie night. Instead of stewing in her own sense of aloneness, every Saturday night, she and her two small boys would climb into bed with pizzas and popcorn and watch a movie. I hold her message close: it will get better. This too shall pass.
How To Fall Apart by Liadán Hynes is published by Hachette Ireland and is available now.